Avatar's Jon Landau Teases A Journey To Earth In The Franchise's Future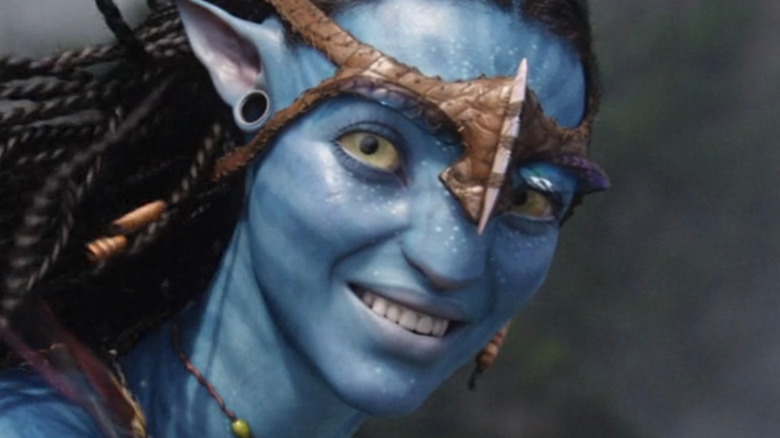 20th Century
There's no questioning how above and beyond James Cameron and his team went to craft the world of "Avatar." The realm of cinematic science fiction and fantasy has seen its fair share of significant achievements over the years. Still, "Avatar" managed to elevate the game with its immensely detailed world-building and elaborate set of fantastical characters that transported viewers to an entirely new world. The team perhaps even did their job a bit too well. During the release of the original "Avatar," some viewers were so overwhelmed by the film's splendor that they experienced extensive depressive episodes after seeing it (via CNN).
And it's hard not to fall in love with the rich world Cameron and company crafted for both "Avatar" and its 2022 sequel "Avatar: The Way of Water." Even if the films aren't best known for containing the most complex narratives of characters out there, it's the immersive quality of their digitally created worlds that continues to draw audiences, with both current entries amongst the five highest grossing films of all time (via Box Office Mojo). But for those who wish that the world of Pandora could be a little closer to our own, the franchise's upcoming installments might be what you're looking for.
Neytiri needs to go to Earth to learn a lesson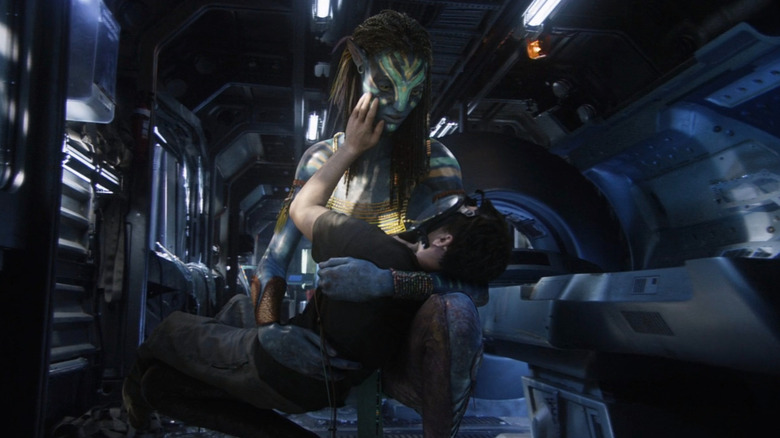 20th Century Fox
It's hard to imagine what was going through Jake Sully's (Sam Worthington) head when he first arrived on Pandora. But what would you suppose happens if the opposite occurred — what if a Na'vi came to Earth?
It's looking like one of the franchise's future installments could answer that. During a press event for "Avatar: The Way of Water" (via Gizmodo), producer Jon Landau shares what fans might see in the not-yet-confirmed fifth "Avatar" film, saying, "I wasn't going to talk about it, but ... In movie five there is a section of the story where we go to Earth. And we go to it to open people's eyes, open Neytiri's [Zoe Saldaña] eyes, to what exists on Earth."
The "Avatar" franchise has so far showcased a battle between good and evil, but it appears that a fifth film could present a more morally ambiguous scenario seen through the eyes of one of Pandora's greatest warriors. Landau continues, explaining, "Earth is not just represented by the [Resources Development Administration] ... not all humans are bad. Not all Na'vi are good. And that's the case here on Earth. And we want to expose Neytiri to that."
With "Way of Water" more than exceeding box office expectations, Cameron and company are gearing up for the currently untitled third installment set to hit theaters in 2024, with plans to release the fourth and fifth films in 2026 and 2028, respectively (via Variety).