Evan Peters Was 'Very Scared' To Film American Horror Story: Hotel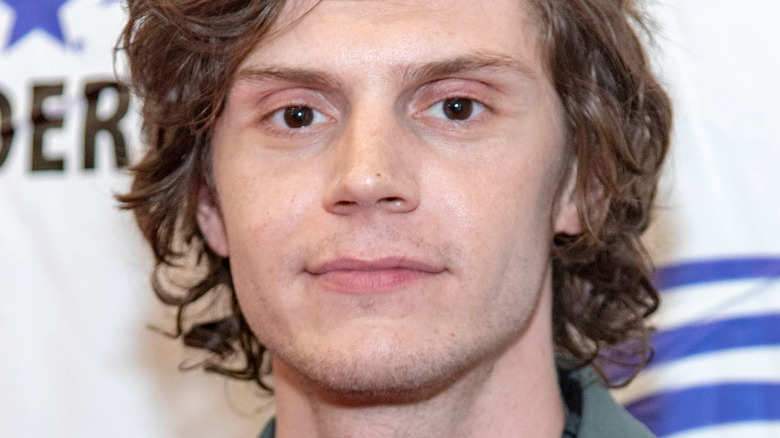 Eugene Powers/Shutterstock
Since his first appearance as the morally questionable ghost Tate, Evan Peters has been an "American Horror Story" hallmark. The first season, now known as "Murder House," has all the trappings of your traditional haunted house story. There are screams, tears, and death around every dark and spooky corner. The final twist that basically everyone in the house is dead capped off a truly inspired season of television, leaving Peters free to come back to the series time after time.
But after rubbermen and lobster boys, there was one role that made even the most prolific "AHS" actor nervous. Season 5 of "AHS" takes place in a fictionalized haunted hotel in a shady part of Los Angeles where pain demons, vampires, and ghosts all gather to wreak havoc. But before Peters knew he would be taking on a terrifying role based on a real-life serial killer, he still had some trepidation about "AHS: Hotel."
Hotels are inherently creepy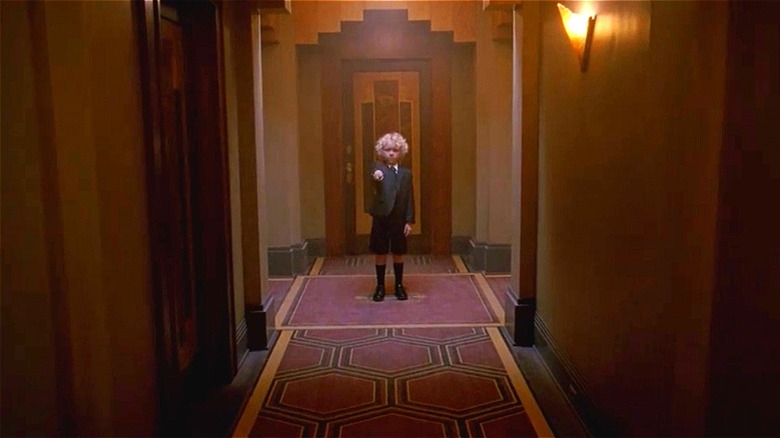 FX
At first glance, "American Horror Story: Hotel" is an eye-opener. With its opulent décor and art deco influences, many may already be aware of the connection that the Hotel Cortez has with the real-life Cecil Hotel. A hotspot for many colorful characters to stay in its heyday, it was also the subject of the heartbreaking Netflix documentary. These are only some facts that could make even the most skeptical of us tremble. Evan Peters spoke to GoldDerby in 2015 about the upcoming season before he knew anything about it. But even so, he knew that it would be as horrifying as any other story in Ryan Murphy's catalogue.
"I don't know much, but I know that hotels are terrifying, and I'm actually very scared to start working on this one," Peters admitted. "I'm very scared. 'The Shining' scared the crap out of me. I don't know if it'll be anything like 'The Shining,' but anything in a hotel is terrifying."
Peters' intuition could not have been more correct. In addition to the eerie similarities that the Cortez has with the Cecil, the season admittedly does take from "The Shining." Eagle-eyed horror fans can spot the carpet from the Stanley Kubrick film lining the hotel's floors. With the vast collection of serial killers populating the haunted area, hotels have never been more frightening. Murphy is clearly not afraid of taking from real life, and Season 5 is no exception.