Cindy Williams Left Her Mark On Law & Order: SVU As One Of Its Most Conniving Villains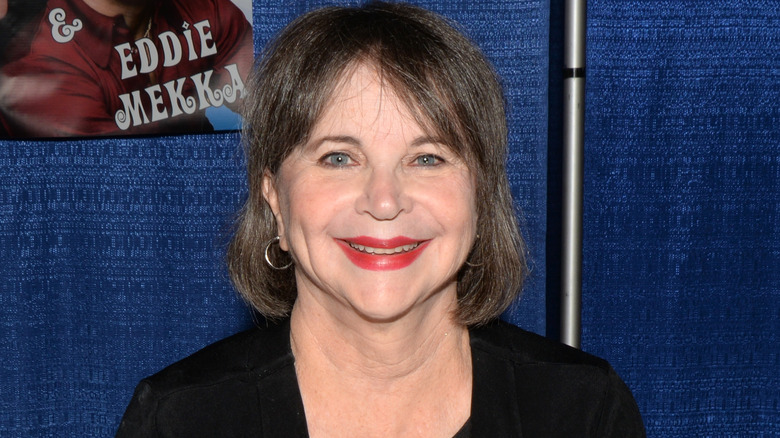 Manny Hernandez/Getty Images
When one thinks of the late Cindy Williams, who passed away on January 25, 2023 at the age of 75, a number of roles immediately spring to mind. Naturally, there's her time as Shirley Feeney, the all-American '50's sweetheart and the "Shirley" half of the titanic '70s and 80s sitcom "Laverne & Shirley" which ran for eight seasons on ABC. There's also her part in "American Graffiti" as high school senior Laurie Henderson, the dreamy-eyed girlfriend of Steve Bolander (Ron Howard) who must cope with his leaving her for a college career.
But there was depth and range to Williams' career that goes beyond playing the girl next door. She was the mysterious Ann in "The Conversation," whose muffled interaction results in a whole world of hurt for private investigator Harry Caul (Gene Hackman). Additionally, she had a jaw-dropping turn in an incredibly memorable episode of "Law & Order: Special Victim's Unit," which provides even more proof that she could do absolutely anything she set her mind to, acting-wise.
Nora was one tough cookie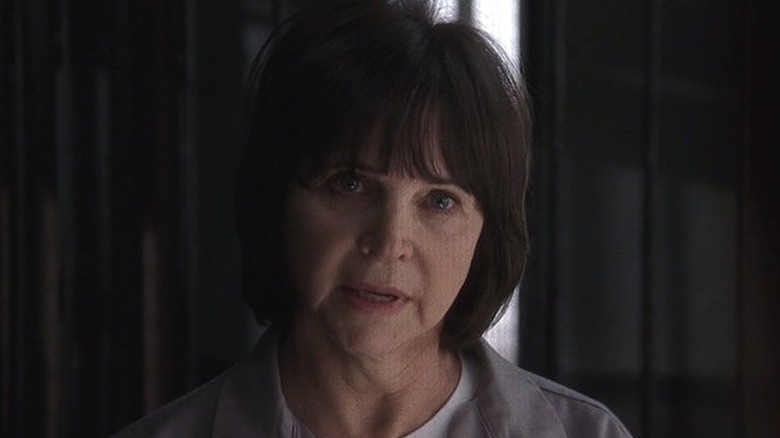 NBC
Cindy Williams pops up in "Sick," Episode 19 of Season 5 of "Law & Order: Special Victims Unit." Her character, Nora Hodges, seems to be a sweet lady — well, at first. She's caring for her cancer-stricken young granddaughter, April (Madeleine Martin). When April comes forward accusing toy mogul Billy Tripley (Will Keenan) of molesting her, Nora gets plenty of positive attention as a downtrodden but loving grandmother.
But soon enough Nora's story unravels. It's revealed that she's been diagnosed with Munchausen by proxy syndrome and that she has been faking April's cancer by poisoning her. It also turns out she fabricated the charges against Tripley. The complicated con was hatched in the hope of bolstering Nora's cancer charity — which also turned out to be fake. Nora ends up serving hard time as she is sentenced to life in prison on first-degree attempted murder and fraud charges. April — whose party-hearty mother dumped her on Nora — ends up in foster care. But in a horrifying twist, Billy Tripley turns out to be guilty of molesting other children who have attended his parties. Unfortunately, Nora's case has complicated the matter and the cops cannot charge him in this instance. But the loyal police officers of the Special Victims Unit vow to bring him in someday. 
Williams' chillingly calculated performance definitely proves that she knew how to wring every ounce of the horrifying drama around her character. Her talents will be sorely missed.
If you or someone you know may be the victim of child abuse, please contact the Childhelp National Child Abuse Hotline at 1-800-4-A-Child (1-800-422-4453) or contact their live chat services.