Laverne & Shirley Star Cindy Williams Dead At 75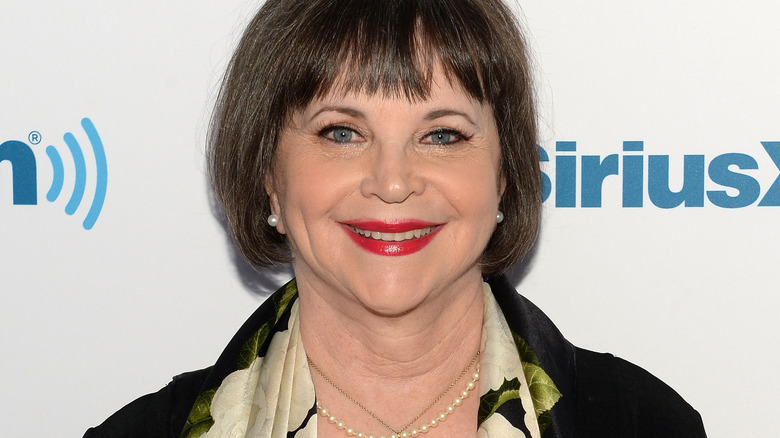 Slaven Vlasic/Getty Images
On January 25, 2023, the entertainment world lost a comedy legend. At the age of 75, "Laverne & Shirley" star Cindy Williams died in Los Angeles, California, following a brief unspecified illness, as revealed by her children, Zak and Emily Hudson. "The passing of our kind, hilarious mother, Cindy Williams, has brought us insurmountable sadness that could never truly be expressed. Knowing and loving her has been our joy and privilege," they said in a statement through family spokeswoman Liza Cranis (via AP News). Her social media team also announced her passing via Instagram.
As noted previously, television viewers will likely remember Williams best for her work as Shirley Feeney on "Laverne & Shirley." A spin-off of "Happy Days," her efforts and those of co-star Penny Marshall — the late actress behind Laverne DeFazio, who passed away in 2018 — turned the program from a mere off-shoot to a genuine small-screen classic. Additionally, Williams became a household name thanks to her work in films such as "American Graffiti," its sequel, "More American Graffiti," and "The Conversation," among other cinematic favorites.
Cindy Williams' left a lasting impact on the entertainment world that will endure well into the future. To honor her memory and Hollywood legacy, here's a brief look back at some of the highlights of her incredible life.
Laverne & Shirley launched Williams into the stratosphere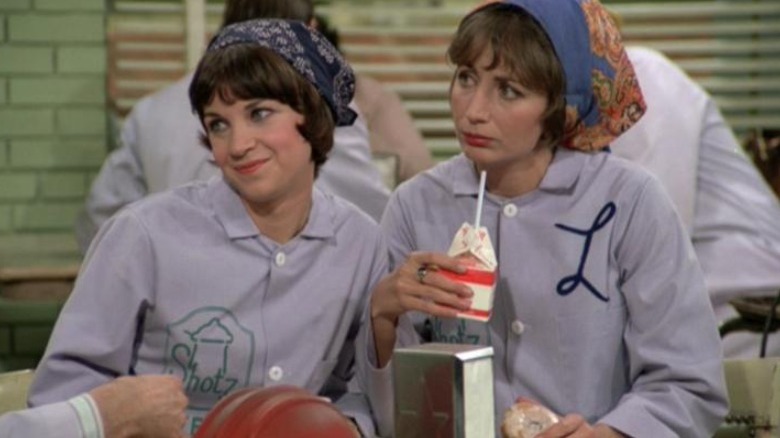 ABC
Cindy Williams was born in Los Angeles, California, on August 22, 1947, and it didn't take her long to realize her calling in life. As she told the Archive of American Television, she learned at a young age that she had a gift for comedy, even being voted "Funniest Female" by her peers in high school. Naturally, this led her to pursue a career in entertainment, with her earning her first of many professional acting credits in the 1970s. 1973 brought her to director George Lucas' "American Graffiti," and two years after that, she landed the role of Shirley Feeney on "Happy Days," changing her life trajectory forever.
Williams only portrayed Feeney on "Happy Days" for a mere five episodes before she and Penny Marshall kicked off "Laverne & Shirley" in 1976. The beloved sitcom about the titular friends living life in the 1950s and '60s stuck around until 1983 and accumulated 178 episodes. Not to mention, it was nominated for numerous awards in its time, including a Primetime Emmy in 1979 for Outstanding Costume Design for a Series. The show even landed Williams a Golden Globe nomination in 1978 for Best Actress in a Television Series – Comedy or Musical.
Williams continued to entertain long after Laverne & Shirley wrapped up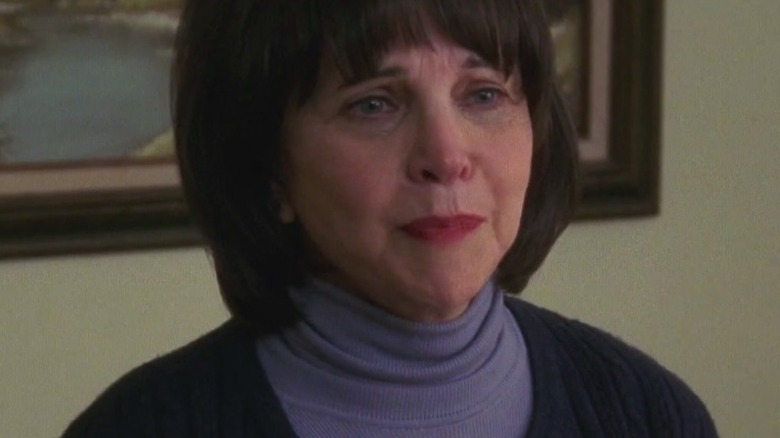 NBC
It's no secret that "Laverne & Shirley" is the production Cindy Williams is most widely-remembered for, but that's not to say that once the show concluded she didn't continue her acting pursuits. As far as television credits go, she added the likes of "Normal Life," "Getting By," and even a lone episode of "Law & Order: Special Victims Unit" to her expansive résumé. In terms of movies, she featured in "UFOria," "Bingo," and "Still Waiting in the Wings," to name a few. Her final film release before her death is 2020's "Canaan Land" (via IMDb).
All in all, it's plain to see that Williams followed her dream and made the most of it, carving out an entertainment career worth being proud of. During an appearance on the Allison Interviews podcast in December 2021, she made it clear that she did exactly what she was meant to do, and she's more than happy with the outcome. "I was meant to do exactly what I did. That was my service. That is what God sent me here to do," she said, mentioning that her original plan of becoming a nurse not panning out was for the best. "I honestly believe that God steered me in the direction of comedy to make people laugh," concluded Williams.
Cindy Williams believed she was put on this Earth to make people laugh, and make people laugh she did. Even though she's gone, her work on "Laverne & Shirley," "Happy Days," and more will continue to entertain audiences for years to come. She will be sorely missed.