Maya Rudolph Is Psyched To Work With M&M's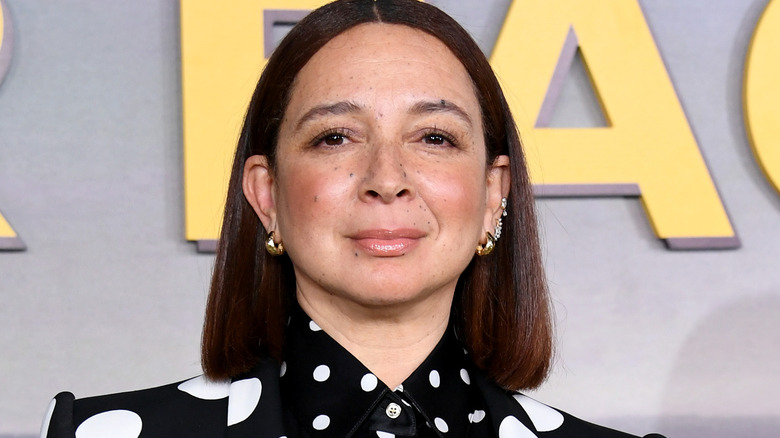 Jon Kopaloff/Getty Images
Maya Rudolph has graced the stages of "Saturday Night Live," been in some of the best comedy films ever made, and continues to take roles in massive hits such as Netflix's "Big Mouth," where she voices Connie the Hormone Monster. But her latest gig is quite literally the sweetest in town: Rudolph will now hawk chocolate to the public as the new face of M&M's.
Rudolph joins the candy company as it navigates an absolutely mind-boggling public relations fiasco. It all started when M&M's, which has traditionally advertised with an assortment of anthropomorphized, cartoon candies of different colors, made some minor cosmetic changes to those characters. The green M&M, for example, went from wearing heels to more sensible flats (a change that was later reversed). These changes were quickly seized upon by right-wing reactionary figures such as Tucker Carlson, who, as reported by Forbes, complained that the cartoon candies were no longer sexy enough for his liking, especially the green M&M.
In a somewhat bizarre turn of events, M&M's capitulated to the manufactured drama, releasing a statement in late January that read, in part, "But now we get it — even a candy's shoes can be polarizing. Which was the last thing M&M's wanted since we're all about bringing people together." In fact, M&M's says it will retire the anthropomorphized candies altogether until the Super Bowl in lieu of a new spokesperson: comedy legend Maya Rudolph. The Mars subsidiary brand has named the "SNL" alum "Chief of Fun" at the company (via M&M's on Instagram). To be fair, she was already just that for many people. And Rudolph seems jazzed to be part of the new corporate marketing campaign.
Maya Rudolph thinks it's an honor to be the M&M's spokesperson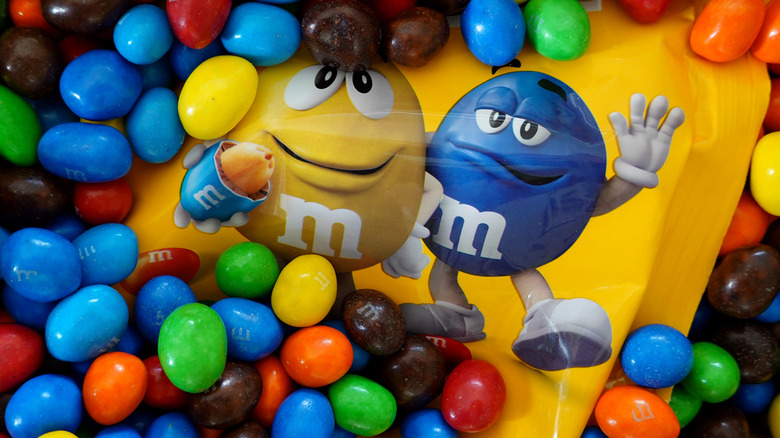 Joe Raedle/Getty Images
In an interview with TODAY, Maya Rudolph expressed excitement when discussing her new role as M&M's spokesperson. While the circumstances leading up to her hiring were not discussed, Rudolph told the daytime show she's always enjoyed the candy-coated chocolates, saying, "I'm thrilled to be working with M&M's. I am a lifelong lover of the candy and I feel like it's such an honor to be asked to be part of such a legendary brand's campaign."
Rudolph's tenure as M&M's ambassador will be short-lived. A spokesperson for the candy company confirmed to The New York Times that the "spokescandies" will return in the M&M's Super Bowl commercial, which will reveal their finalized appearances and let fans of the brand know what the anthropomorphic hard-shell chocolates have been up to, for anyone who cares to keep up to date with the lore of M&M's corporate candy mascots. According to Rudolph during her TODAY interview, the ad spot will be full of fun moments that make her feel like a kid again. "It's a very fun pairing," the actor said. "I think little Maya would be thrilled to get to work with M&M's."