Taylor Sheridan Believes Native American History Is Important To Yellowstone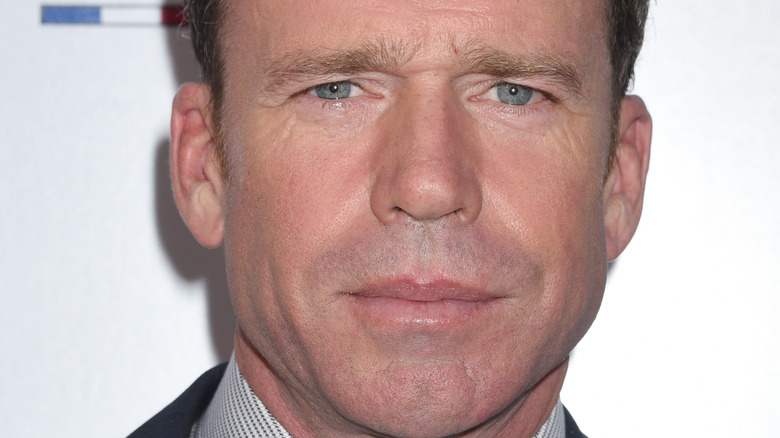 Ga Fullner/Shutterstock
There is a running theme in Taylor Sheridan's work of bringing to light both the historical and current struggles of Native Americans. Native American culture and characters are central parts to films like "Wind River" and shows like "Yellowstone" and "1883," while Mariam McLusky (Dianne Weist) gets the job of teaching some of these wrongs to prisoner students in "Mayor Kingstown."  
Out of all his works, "Yellowstone" arguably deals with Native American culture the most often and directly. Gil Birmingham portrays Thomas Rainwater, the chairman of the Broken Rock Reservation trying to navigate his people through the modern world, while Kayce Dutton (Luke Grimes) is married to Monica Dutton (Kelsey Asbille), whose heritage and work on behalf of Native Americans often puts her at odds with Kayce's father, John Dutton (Kevin Costner) and his rigid ways. 
The show's been an undeniable success, already with two spinoffs under its belt — "1883" and "1923" — and plenty more on the way (per People). 
Through Rainwater, Kayce, Monica, and others, Sheridan gets plenty of opportunities to bring to light aspects of Native American culture rarely seen on any screens paid for by Hollywood. The creator said in an interview about his modern Western that Native American culture was essential to the heart of "Yellowstone" from the beginning. 
Taylor Sheridan knows you can't tell the story of the West without Native Americans
In an interview with the New York Times, Taylor Sheridan said all the Native American-related stories on "Yellowstone" are based in truth, and accused the entertainment industry of ignoring Native American stories for too long.
"One cannot accurately tell the story of the West without telling the story of the original inhabitants of the region. Sure, 'Yellowstone' is highly dramatized, but the story lines are all rooted in truth. To ignore the impact of our settlement on Native people is to tell half the story. And the Native American half has been habitually ignored by the entertainment industry," the filmmaker said.
Sheridan's cast agrees with the lack of representation. Gil Birmingham cited "Yellowstone" star Kevin Costner's 1990 "Dances with Wolves" as the last time he'd seen the entertainment industry respectfully portray Native Americans. That film won seven Academy Awards, including Best Picture, Best Director for Kevin Costner, and Best Adapted Screenplay for screenwriter Michael Blake, the author of the original novel (via IMDb).
"The last time we had a wave of a respectable portrayal of Native Americans was 'Dances With Wolves'...Presently, now we've got a lot of content coming out that's native-written, produced, acted, filmed," the actor said in 2023 to Wide Open Country.