Joe Gatto's Favorite Thing About Impractical Jokers Is Extremely Heartwarming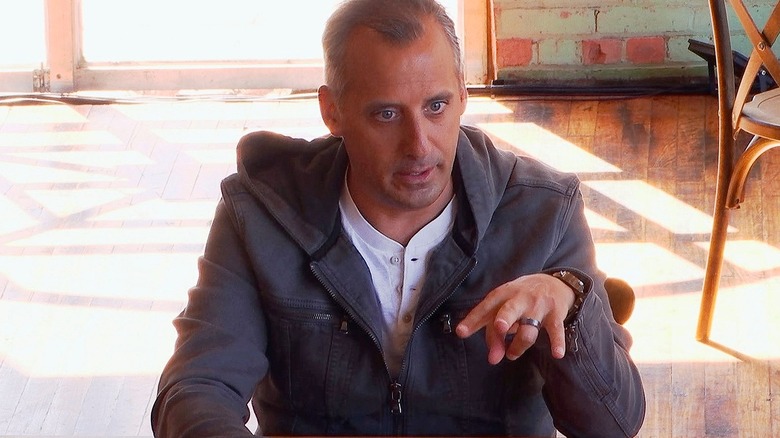 truTV
There is a lot to love about "Impractical Jokers." Aside from the show's best pranks and the unwitting reactions of an ensnared public, "Impractical Jokers" shows off what happens when lifelong friends are given a show and set loose upon each other and any unlucky (or lucky, depending on your view) bystanders that might find themselves observing some truly goofy actions and behavior. "Impractical Jokers" has proven to be a massive success among an exceptionally diverse audience, with both children and adults enjoying the show. The show's popularity cannot be underestimated. As Parrot Analytics notes, "Impractical Jokers" occupies a vaunted position in the entertainment industry that sees the show garner an intense amount of demand, with a 21.4 times increase over the average demand of an average show.
In other words, there are tons of people watching "Impractical Jokers," but that shouldn't come as a surprise to many, considering that IMDb highlights that there have been well over 250 episodes of the show thus far. One of the stars of the show, Joe Gatto, has taken a step away from "Impractical Jokers" to work on his stand-up comedy and focus on his family. Still, he has recently found the time to pop onto a podcast to chat about many different topics. Of course, the subject of the show that made Gatto famous arose in conversation, and Gatto shared a touching reason why he feels immense pride in "Impractical Jokers."
Gatto loves that families watch Impractical Jokers together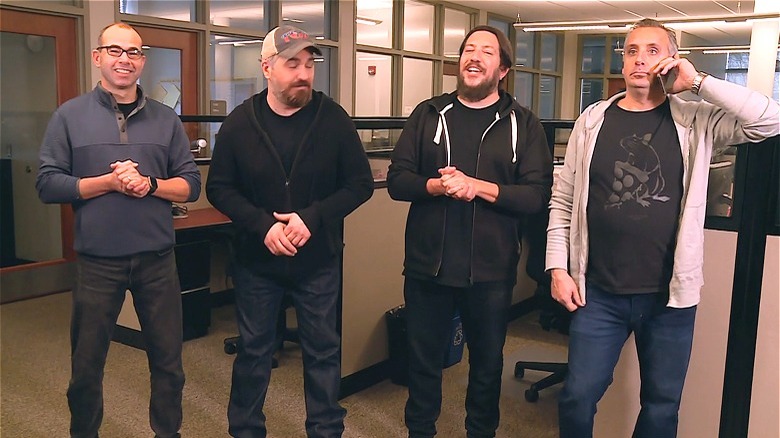 truTV
Appearing on Adam Ray's "About Last Night" podcast, Joe Gatto was asked a series of questions about his life, his tenure on "Impractical Jokers," and plans for the future. Gatto was then asked what some of his early memories of entertainment consisted of, and he replied that he vividly remembers watching "Home Improvement" with his father. Gatto then said around the 22-minute mark, "My favorite thing that happened with '[Impractical] Jokers,' hands down, was that I was entertainment for families. We didn't mean it. It happened by accident, we became one of the biggest co-viewing shows. It's insanity." He continued, "It was between two tow truck shows at 10 p.m. on truTV. Like if you look at the first season it was completely male, adult humor, and then quickly all the numbers were coming back, and it was like, 'Wait.'"
Gatto then explained that he and his friends on "Impractical Jokers" like to make jokes that work on different levels, so that some of the more adult humor will safely coast above the notice of the youngest audience members. He also mentioned that when he was younger, he would enjoy watching things with his father like Tim Allen and Richard Jeni. Once Gatto knew that entire families were watching "Impractical Jokers," he became filled with pride because he and his friends acted as a bridge between ages like his childhood inspiration. In other words, Gatto likes that "Impractical Jokers" has become something that families can experience together, and it sounds like he is exceptionally happy at this result.