Daniel Henney Had A Few Stipulations Regarding His Criminal Minds Role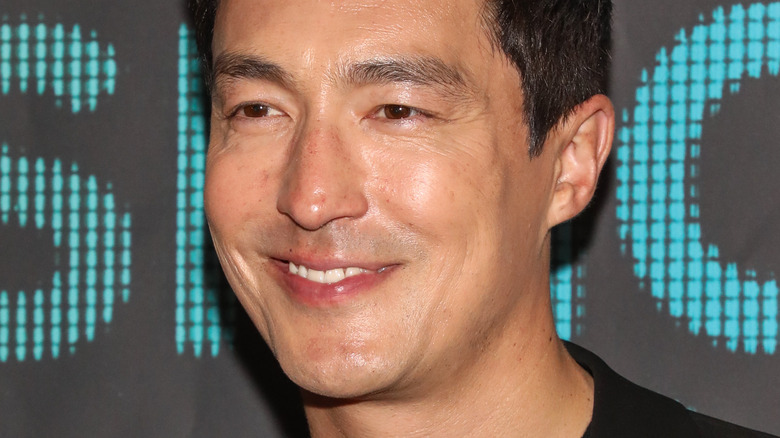 Paul Archuleta/Getty Images
Now almost two decades into his screen career, Daniel Henney has undoubtedly charted one of the more unique paths to stardom. Born in Carson City, Michigan, the model and actor was raised in the American Midwest but first rose to prominence in his mother's native South Korea and did so despite having little command of the country's language early on. He had screen presence aplenty, however, and was soon enough trading lines with the likes of Hugh Jackman (in "X-Men Origins: Wolverine") and Arnold Schwarzenegger ("The Last Stand").
While Henney is currently earning raves for his work in Prime Video's fantasy hit "The Wheel of Time" and the new thriller "Missing," it's safe to assume most folks know the actor from his longtime role as Special Agent Matt Simmons on "Criminal Minds." Simmons, of course, became a BAU heavy during a two-season run on the "Criminal Minds" spin-off "Criminal Minds: Beyond Borders," joining the flagship show as a regular during the twelfth season. Henney was the only "Beyond Borders" actor to make the jump full-time, sticking with the show until its 2020 cancellation.
It turns out Henney hardly jumped at the opportunity to play Simmons in the "Criminal Minds" realm. He even admitted during a 2018 interview to having a few specific stipulations about signing on for the role, one of which was a legitimate deal breaker.
Henney would only sign on to Criminal Minds if he could play the series' badass
That interview came with Mochi Magazine, a publication dedicated primarily to exploring Asian American culture through the eyes of Asian American women. Daniel Henney's half-Korean lineage was understandably a topic of conversation, particularly in the context of his day job. And per Henney, one of his professional goals is to change the narrative on opportunities for Asian American actors in Hollywood, stating, "I wanted to hit it head on and prove that I can take it ... If you blow someone away in the audition room, you're going to get roles, and you will have a career."
Before joining the cast of "Criminal Minds: Beyond Borders," he wanted to make sure Matt Simmons would avoid a-typical Asian stereotypes that might make him the "butt of the joke." He also wanted the character to be one viewers "could fall in love with." Those important stipulations aside, Henney insists he still wouldn't have taken the role had Simmons not been a total badass. "There was no way I was going to do 'Beyond Borders' if he was the quintessential Asian character, like the office guy or the tech guy," Henney told Mochi. The actor added he was adamant about playing "the resident badass guy," as Asians rarely get that role in American productions, further insisting, "if I can't play that role, I'm not interested."
Henney got his wish, with Simmons being scripted as a devoted family man, military veteran, and legit badass during his "Criminal Mind" tenure. As Henney told Mochi, he's beyond proud to play "the quintessential American" role so often denied to Asian Americans.