Neil Druckman Doesn't Get All The Tears From The Last Of Us Episode 3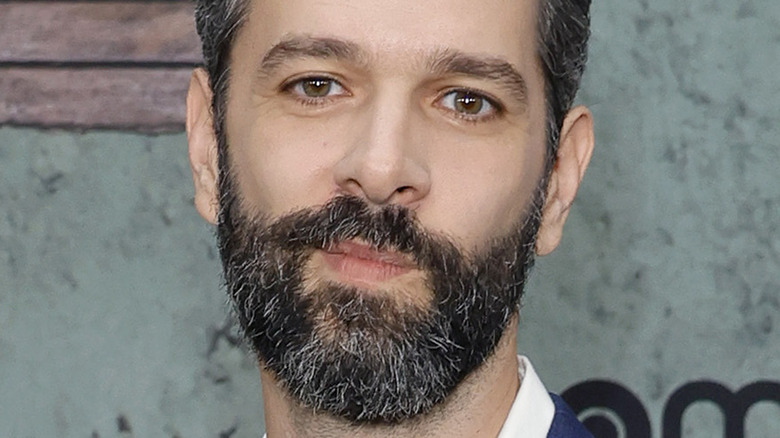 Frazer Harrison/Getty Images
Contains spoilers for "The Last of Us" Season 1, Episode 3
True to its source material, HBO's "The Last of Us" isn't lighthearted fanfare for the entire family. The first scene of the postapocalyptic series states in no uncertain terms that we are all doomed. There is no cure for the terrifying Cordyceps fungal infection at the center of the series. Joel (Pedro Pascal) is by all accounts a tragic figure. He has to watch his daughter, Sarah (Nico Parker), die at the hands of military forces, which defines him for the rest of his life since he closes his heart to anyone who may get too close. Death is an eventuality, and there is no point in caring about anything.
But if the first two episodes were tearjerkers, that is nothing compared to Episode 3, "Long, Long Time." Joel and Ellie (Bella Ramsey) are pushed to the background, with the episode instead focusing on Joel's acquaintances Bill (Nick Offerman) and Frank (Murray Bartlett), who live in a secluded bunker outside of Boston. Spanning the 20 years since the outbreak, the episode explores a well of emotional depth that is devastating to experience. If anyone understands this material, it's creator Neil Druckmann. But despite the outpouring of tears, he wants to assure everyone that the episode isn't that sad.
Bill and Frank had a happy life together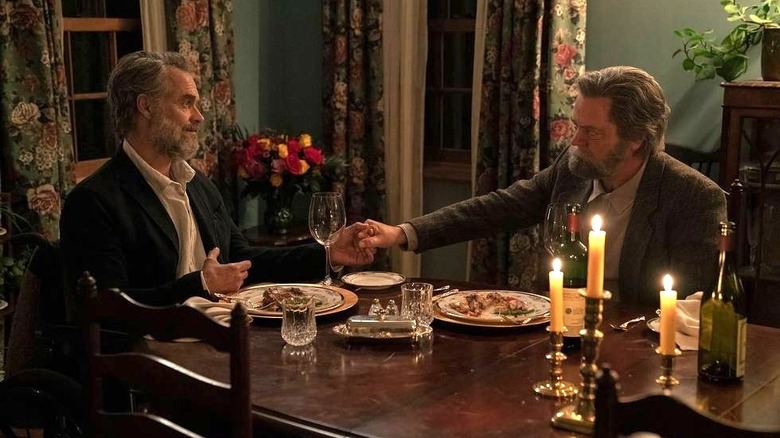 Liane Hentscher/HBO
It is rare to find such a beautiful love story in a show as bleak as "The Last of Us." Love is often put on the back burner — or in Tess' (Anna Torv) case, not returned in a meaningful way. Bill and Frank's relationship is the exception. As a self-proclaimed survivalist, Bill is lonely until he meets Frank, and what starts as just feeding a stranger for the day turns into years of companionship.
But everything ends eventually. Suffering from a terminal illness, Frank's quality of life is not what it used to be. He decides it's time for him to die and asks Bill for his help in doing so. Meanwhile, Bill sees no point in living without Frank, so he, too, takes a lethal dose of pills. The two die in each other's arms in a final demonstration of love. But in opposition to many tearful fans, Neil Druckmann has a different perspective.
"Why is everyone crying?" Druckmann asked on Twitter. "That was the happy episode!" There is no doubt that the episode has given us some of the happiest moments. Growing strawberries! Couples jogging! Garden parties! But the emotional resonance is what moved viewers to tears. We see a heartfelt relationship from start to finish, showing that there is nothing more important at the end of the world than love.
If you or anyone you know is having suicidal thoughts, please call the National Suicide Prevention Lifeline​ by dialing 988 or by calling 1-800-273-TALK (8255)​.