Ghostbusters: Afterlife's Finn Wolfhard Was Grateful For The Leeway To Improvise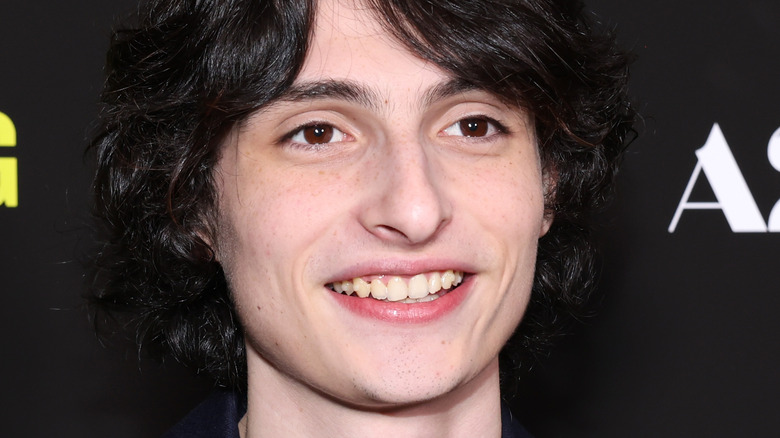 Cindy Ord/Getty Images
After facing off against Demogorgons in "Stranger Things" and child-devouring clowns in the "It" movies, Finn Wolfhard has undoubtedly seen some stuff in his young years. It was with "Ghostbusters: Afterlife" though, that he took somewhat of a backseat as Trevor Spengler (grandson of Egon), leaving Mckenna Grace as his on-screen sister, Phoebe, to pick up the proton pack and take charge against paranormal entities. That's not to say he didn't have a part to play in the latest installment of busting action. Eventually, Trevor joins the fight when Gozer (Olivia Wilde) tries to make a comeback leading to an unpredictable battle with added marshmallows. Of course, end-of-the-world matters such as this aren't to be laughed at. The rare exception is if there's an off-the-cuff joke to be had, in which case you should totally go with it.
Let's face it, in a legacyquel with roots bound to a beloved comedy fuelled by talents like Bill Murray, Dan Aykroyd, and Rick Moranis; laughs are as likely as traps being thrown in the "Ghostbusters" franchise. Thankfully, as the star playing one of the next generations of Spenglers revealed, it was something that the film's director Jason Reitman (son of Ivan) was more than happy to include.
Jason Reitman was amazing with improvisation according to Finn Wolfhard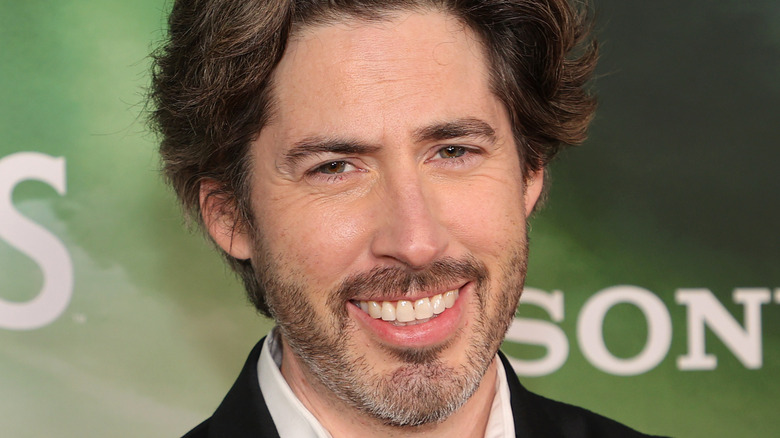 Theo Wargo/Getty Images
In an interview with Collider (via YouTube), Finn Wolfhard was asked what kind of details stood out to him behind the scenes in the making of "Ghostbusters: Afterlife" that audiences would be surprised about in the making of the film. One thing that shocked Wolfhard was the freedom to play around with his time as Trevor, courtesy of Jason Reitman, even though Wolfhard admitted it wasn't necessary in the long run.
"Jason allowed crazy leniency when it came to performances. He allowed me to improvise a lot which is awesome," he explained. Although, in Wolfhard's eyes, no tweaks needed to be applied in an already fun story. "His script with Gil Kenan he wrote was so good, I almost never did, but when I had an idea, I could go up to Jason and talk to him about it, and that was pretty amazing."
This level of freedom was certainly familiar to Wolfhard in the other big projects he'd been a part of, mainly when it came to the young stars more iconic role as the dry-witted, sharp-tongued member of The Losers Club, Richie (beep, beep) Tozier.
Wolfhard had a wonderful amount of improvising working on It: Chapter 1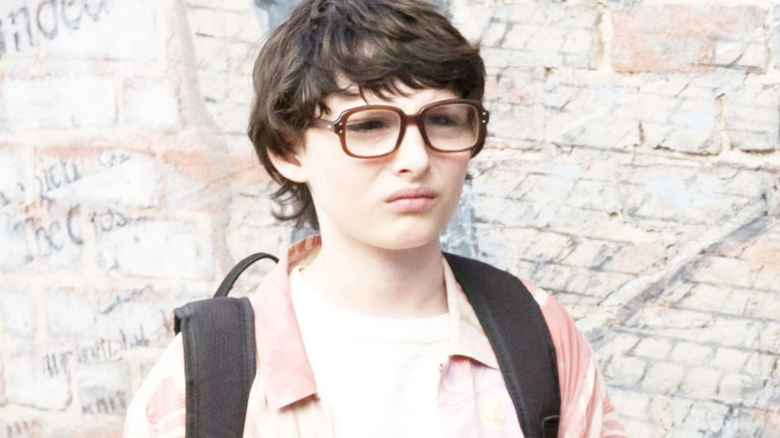 New Line Cinema
Besides fending off paranormal entities in "Ghostbusters: Afterlife," Finn Wolfhard made an impact earlier on the big screen when he appeared in Andrés Muschietti's adaptation of beloved Stephen King spine-chiller, "It." A fan favorite for his killer comebacks and being the first one brave enough to take on Pennywise (Bill Skarsgård), the film was another opportunity for Wolfhard to throw in off-the-cuff elements to help flesh Richie out. During these highlights of one of King's best adaptations, Wolfhard shone, along with a co-star with which he had chemistry.
Speaking to Los Angeles Times following his appearance in the film, Wolfhard revealed that as much as he wished his character's most iconic line ("now I've gonna kill this f*****g clown") was his own, there was a lot of Finn in Richie in other areas. "Some of it was actually really improvised, except for the kill-the-clown line," Wolfhard admitted. "All the pharmacy stuff with Eddie [Jack Dylan Grazer]. When I break Eddie's arm back into place, Jack and I wrote that scene. Mostly when you see Jack and I together, that's all improv." In the end, it was winning moves like this that made Wolfhard's Richie one of the best.