Family Guy's Mike Henry Wants To See A Cleveland And Stewie Road Trip Episode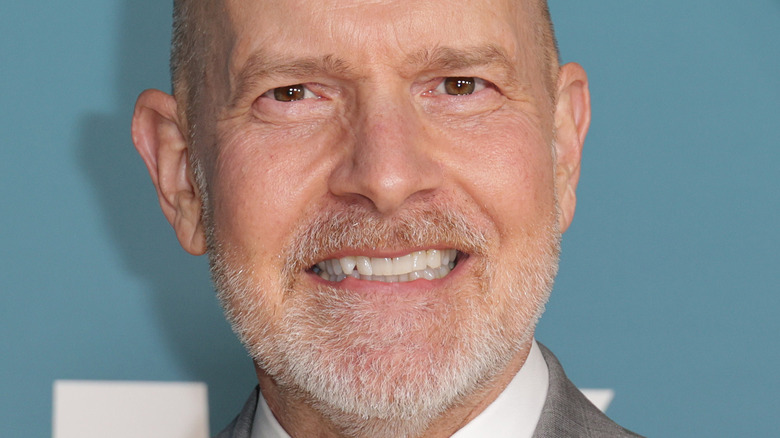 Momodu Mansaray/Getty Images
Mike Henry spent the better part of two decades voicing the loveable, slow-talking Cleveland Brown on "Family Guy." The popular Spooner Street resident even landed his own spin-off in 2009, but "The Cleveland Show" only lasted four seasons (per Rotten Tomatoes). Fortunately, Mr. Brown continued to guest star on "Family Guy," and 2014 marked his full-time return. However, in 2020, Henry's tenure as the Griffin's neighbor came to a very real end when the actor revealed his views on who and who shouldn't voice Cleveland.
"I love this character, but persons of color should play characters of color," Henry said in a statement (via Deadline). Henry remains with the show, and the talented performer is also responsible for voicing Herbert the pervert, Consuela the cleaning lady, and Bruce the performance artist among many others on the FOX series. But the mantle of Cleveland has been taken up by the capable hands of YouTuber, Arif Zahir. "When I learned I would get to take over the role? Overabundant gratitude," Zahir told Deadline.
"To Mike [Henry], you created something truly special, and I promise I will do my absolute best to honor your legacy," Zahir continued. The future is wide open, and maybe Cleveland will even tour with Black Box again. But considering all of Cleveland's exploits, Henry does wish that his version of the character had spent a little more time with the youngest member of the Griffin clan.
It's time for a Cleveland and Stewie journey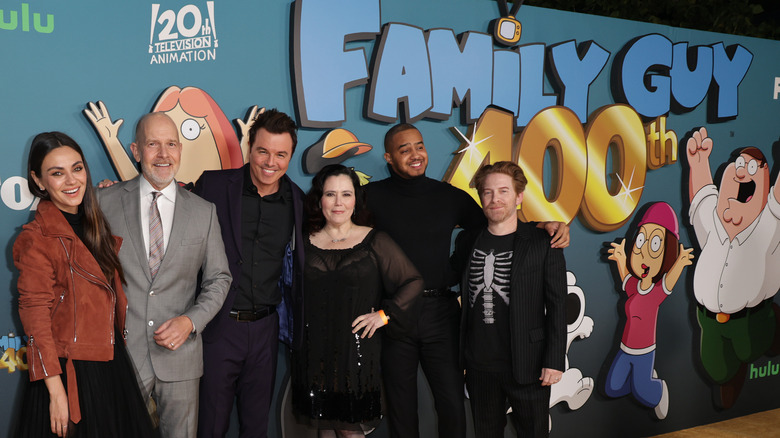 Momodu Mansaray/Getty Images
Arif Zahir may have taken over the role of Cleveland Brown on "Family Guy," but the character's original voice, Mike Henry, left fans of the show in stitches and with so many memories for almost 20 years. Followers of the FOX series have seen poor Cleveland's bath time explosively interrupted numerous times by Peter's (Seth MacFarlane) zany antics. Plus, who can forget when Cleveland coined the coital catchphrase, "And boom goes the dynamite," when he stole Carolyn (Kat Foster) away from Brian (MacFarlane) in Season 7? However, when Henry was asked which "Family Guy" character he would have liked Cleveland to interact with more, it was the Griffin's twisted and diabolical baby who came to mind.
"Cleveland and Stewie, maybe, a little road trip," Henry said in an interview at the 2018 New York Comic Con. Almost immediately, another "Family Guy" voice actor, John Viener, spoke up and casted his vote to see more of Henry's Consuela and Herbert sharing scenes together. "Their voices are too similar," Henry insisted during the same discussion. "Honestly, I wouldn't want them to."
Fanatics of the show know that there's not any mistaking the cleaning lady's "no-no" voice with the elderly man's perverted whistling, but, unfortunately, there'll never be another opportunity for Stewie and Henry's Cleveland to team up. True, Henry has stepped away from the role, but, perhaps, Zahir's Cleveland will embark on an epic road trip with Stewie sooner or later.