Celeste O'Connor's Stunt Work At The End Of Ghostbusters: Afterlife Proved To Be Quite A Challenge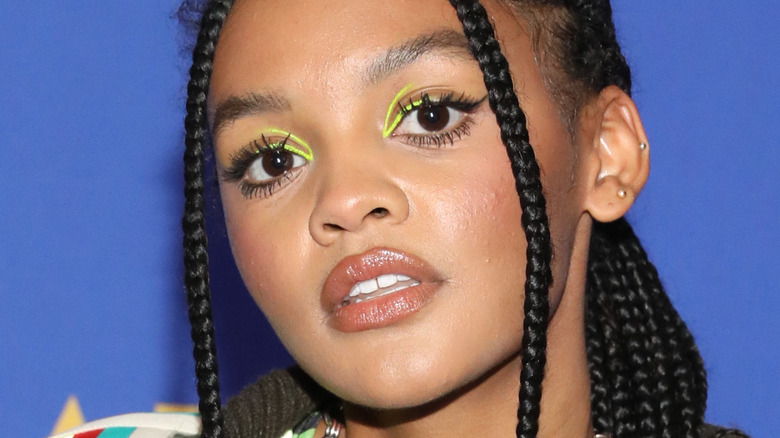 Monica Schipper/Getty Images
To add to the ever-expanding library of legacy sequels out there, director Jason Reitman offered moviegoers "Ghostbusters: Afterlife" in 2021. Fan favorites like Peter Venkman (Bill Murray), Ray Stantz (Dan Aykroyd), Winston Zeddemore (Ernie Hudson), and Janine Melnitz (Annie Potts) returned for the threequel, providing older audiences with all the nostalgia they could ever want from such a feature. At the same time, "Afterlife" wasn't opposed to bringing the "Ghostbusters" series into the modern era. The film also prominently includes some new faces that have the potential to keep the franchise alive for years to come.
Joining the Spengler kids Phoebe (Mckenna Grace) and Trevor (Finn Wolfhard), their friend Podcast (Logan Kim) is actress Celeste O'Connor as Lucky Domingo: a longtime resident of Summerville, Oklahoma who works at Spinners Roller Hop, where she meets Trevor when he comes in looking for work. The two hit it off in no time, but that isn't entirely a positive for Domingo. Being so close to Trevor, she ends up at the epicenter of the ghoulish chaos his family unwittingly unleashes on the otherwise quiet, uninteresting town.
Standing at the center of the story meant that O'Connor had to pull off some intricate stunt work for the final act, which proved rather challenging behind the scenes.
O'Connor found the sequence difficult, but had fun with the challenge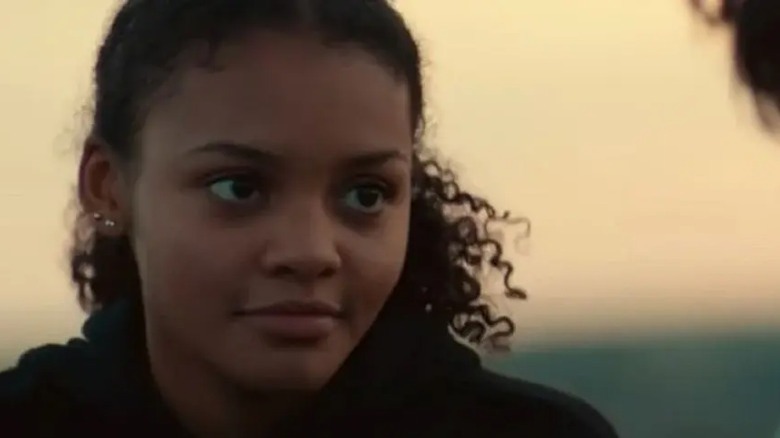 Sony Pictures
Coinciding with the theatrical debut of "Ghostbusters: Afterlife," Logan Kim and Celeste O'Connor spoke with Collider in a brief interview about the film. When asked about the hardest scenes each of them had to shoot, O'Connor revealed that the final action sequence was the one that gave them the most trouble. "That was difficult and challenging and really cool for me, because I had never done anything like it before," they said, noting that the experience didn't make them dislike the stunt work in the least. In fact, they described it as one of the most fun parts of shooting the movie.
Of course, it should come as no surprise that O'Connor was more than eager to put their best foot forward while filming all of their scenes in "Ghostbusters: Afterlife." In an interview with the Koalition, they shared that from the moment they first read the script, they were all-in. O'Connor recalled, "I fell in love with all these new characters, and I just immediately wanted to be a part of the story, especially because I love sci-fi, and the imaginative worlds 'Ghostbusters' definitely falls into." They added that getting to wear an iconic Ghostbuster proton pack was truly the icing on the cake.
With a follow-up to "Ghostbusters: Afterlife" on its way, one can only hope that O'Connor will get another chance to portray Lucky Domingo, as they haven't yet been revealed as a confirmed cast member (via IMDb).