Ghostbusters: Afterlife Is Getting A Sequel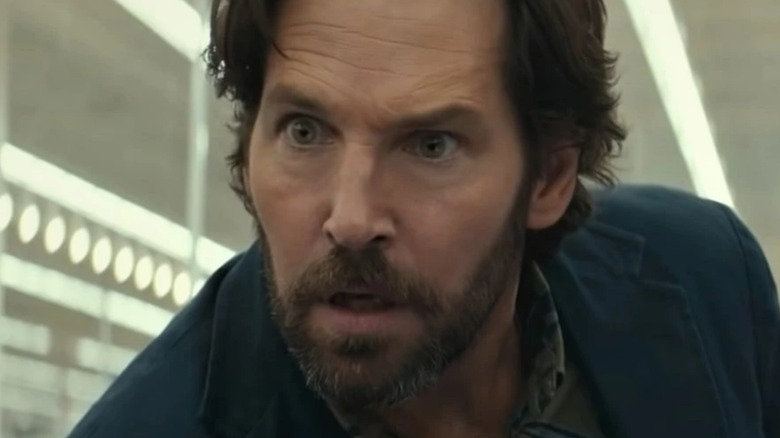 Sony Pictures
Five years after the monumental hit that was "Ghostbusters," director Ivan Reitman delivered "Ghostbusters II" in 1989. While it had all the key elements of the original — chiefly the four Ghostbusters themselves, Ray Stantz (Dan Aykroyd), Peter Venkman (Bill Murray), Winston Zeddemore (Ernie Hudson), and Egon Spengler (Harold Ramis) — it wasn't quite the sequel fans hoped for. With that, a potential "Ghostbusters III" found itself trapped in development limbo, with it seeming unlikely that it would ever get made when "Ghostbusters" was rebooted in 2016 with an all-new cast and story that many folks definitely reacted rationally to.
In the wake of the release of the 2016 "Ghostbusters," however, it came to light that a proper sequel to the first two flicks was in development. Jason Reitman, the son of Ivan Reitman, would sit in the director's chair, and Aykroyd, Hudson, and Murray would don their iconic jumpsuits one more time. Given the death of Ramis in 2014, the threequel titled "Ghostbusters: Afterlife" was crafted as a tribute to the late actor and his on-screen counterpart, Dr. Spengler. For the most part, moviegoers loved what this long-overdue "Ghostbusters" installment had to offer, from the new cast members to the numerous Easter eggs.
While "Ghostbusters: Afterlife" appeared to close out the "Ghostbusters" saga just fine, apparently, it's rising from the grave once again. An "Afterlife" sequel is officially on the way.
Gil Kenan will helm the impending Afterlife sequel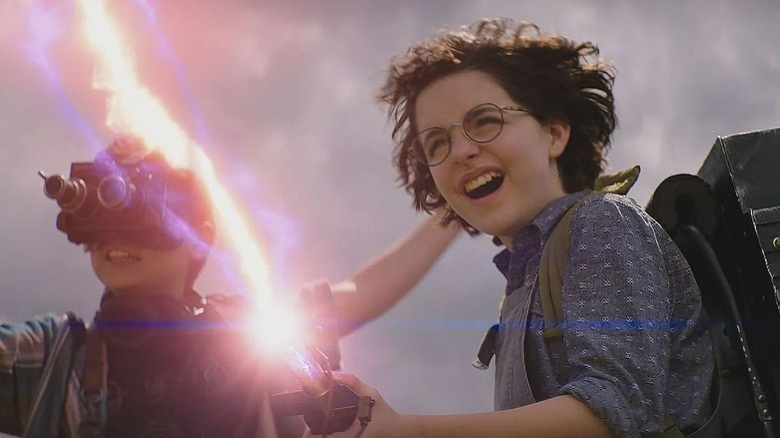 Sony Pictures
Deadline reported on December 5, 2022, that a sequel to "Ghostbusters: Afterlife" is officially on its way down the production pipeline at Sony Pictures. For this go-around, Gil Kenan of "Monster House" and 2015's "Poltergeist" fame will sit in the director's chair in addition to executive producing. As for "Afterlife" director Jason Reitman, he has boarded the sequel as a producer alongside Kenan and Jason Blumenfeld. Kenan and Reitman will also collaborate on the script, which will supposedly see franchise newcomers Paul Rudd and Carrie Coon (Gary Grooberson and Callie Spengler, respectively) return.
"It's an absolute honor to pick up the proton pack and step behind the camera for the next chapter of the Spengler family saga," Kenan said, implying that the sequel is due to carry on the story of the Spengler family. Jason Reitman adds that making "Ghostbusters: Afterlife" alongside his late father was a dream come true, and he's more than ready to hand the series off to Kanan. "I can only hope to provide him the same producorial care and support that my father showed me," Reitman said. Deadline notes that production aims to begin sometime in early 2023, with new cast additions to come.
We'll have to wait and see what becomes of the "Ghostbusters: Afterlife" sequel, which currently lacks a concrete release date outside of the vague December 2023 timeframe. For "Ghostbusters" fans, one can only hope it doesn't take as long to reach the silver screen as some of its predecessors.