Annie Wersching, 24 And Bosch Actor, Dies At 45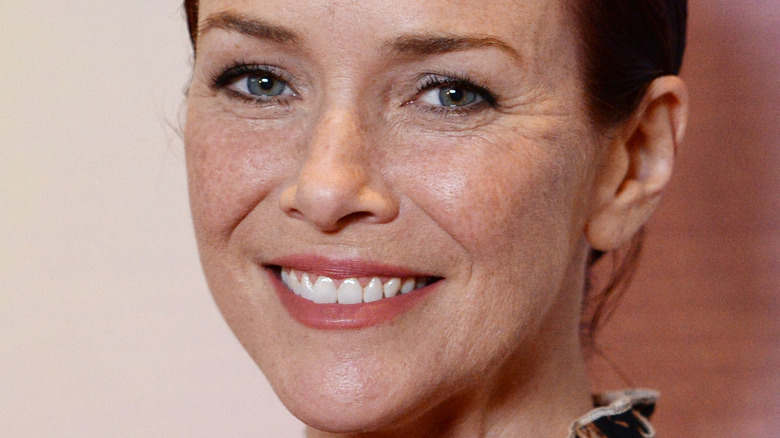 Amanda Edwards/Getty Images
Annie Wersching, best known for her appearances in "Bosch," "The Rookie," and "24," had died. 
The actor was 45. Deadline confirms that the actor died of cancer early morning on Sunday January 29. She is survived by her husband and three young children. Wersching was diagnosed with cancer in 2020. Following her diagnosis, the actor continued to work on several productions, including "Star Trek: Picard," which saw her appear as the Borg Queen. Her most recent project included Nathan Fillion's "The Rookie" and motion capture work for BioWare's "Anthem" video game. 
Following her passing, Wersching's husband Stephen Full, a fellow actor, issued a heartfelt statement. "There is a cavernous hole in the soul of this family today," he wrote. "But she left us the tools to fill it. She found wonder in the simplest moment. She didn't require music to dance. She taught us not to wait for adventure to find you. 'Go find it. It's everywhere.' And find it we shall."
The actor appeared in over a dozen productions throughout the year, making Wersching one of the most consistent and versatile stars on the small screen.
Annie Wersching dominated television for 2 decades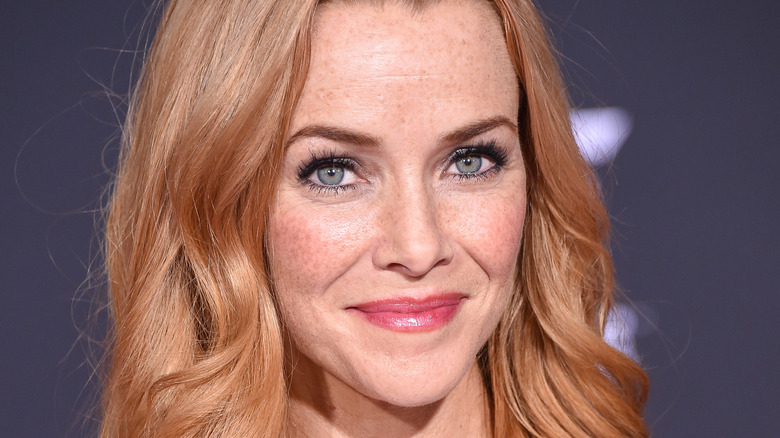 DFree/Shutterstock
Annie Wersching was born in St. Louis, MO. Per IMDB, her first major role was in a 2002 episode of "Star Trek: Enterprise." After a series of guest appearances in projects such as "Frasier," "Charmed," and "Supernatural," she landed a recurring role in the everlasting "General Hospital." Her big break, however, came in 2009 when she nabbed the role of Renee Walker in the action series "24." In a retrospective interview with Pop Culture Principle, Wersching expressed gratitude for appearing in the Kiefer Sutherland-led series. "Again, I was such a huge fan of the show and sometimes I just say, "Wow, I was a part of that show and that's pretty amazing,'" the actress said.
Her starring role in "24" opened the floodgates of the small screen, landing her guest appearances in "CSI," "NCIS," and a small arc on TNT's "Dallas." 2013 proved to be a major year for Wersching. She starred alongside Troy Baker in "The Last of Us," the PlayStation 3 video game which was recently adapted into a series by HBO. Her character in the nine-episode drama is portrayed by actress Anna Torv. Following her "The Last of Us" appearance, Wersching joined "Bosch" as Julia Brasher. She would later go on to appear in Marvel's "Runaways" and Nathan Fillion's "The Rookie" as Rosalind.
One of Wersching's final roles saw her appear the iconic Borg Queen in "Star Trek: Picard." It's somewhat bittersweet that one of Wersching's final roles was within a franchise that featured her first major gig. This wasn't lost to the actor, who jokingly suggested in an interview with The Hollywood Reporter that both her "Picard" and "Enterprise characters were connected. "It is Star Trek"; we can make anything happen,'" she told the outlet. 
Friends and colleagues are paying tribute to Annie Wersching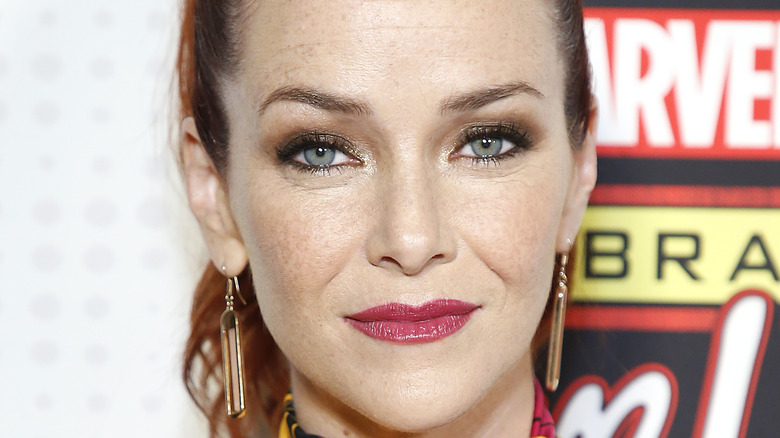 John Lamparski/Getty Images
Several of Annie Wersching's collaborators took to social media to pay tribute to their friend and colleague. "The Vampire Diaries" showrunner Julie Plec took to Twitter to open up about how she was a fan of Wersching's thanks to her stint on "24." Wersching appeared in the CW series as the recurring Lily Salvatore. 
"Just found out my dear friend, Annie Wersching, passed away. We just lost a beautiful artist and human being. My heart is shattered," wrote "The Last of Us" video game co-director and co-writer Neil Druckmann on Twitter. Appearing as the fan-favorite Tess in one of the most popular games of all time is just one of the actor's notable highlights. Wersching's "Timeless" co-star Abigail Spencer took to Instagram to grieve over her colleague's passing, calling the late actress "the best scene partner" in an emotional post. Plec, Druckmann, and Spencer, alongside several other colleagues and fans, have begun sharing a GoFundMe page dedicated to supporting Wersching's family. The fundraiser describes Wersching as a private person who "wanted to live her life, on her terms, and be with her family." 
Since her career in television kicked off in 2002, Wersching lent her talents to several fandoms and IPs, emerging as a truly versatile actor who could take on any role. With the actor now gone, it's quite beautiful to see members from drastically different fandoms, such as "Star Trek," "24," "The Last of Us," and many, many more, coming together to pay tribute to her.