Disney+ Calls It Quits With The Mysterious Benedict Society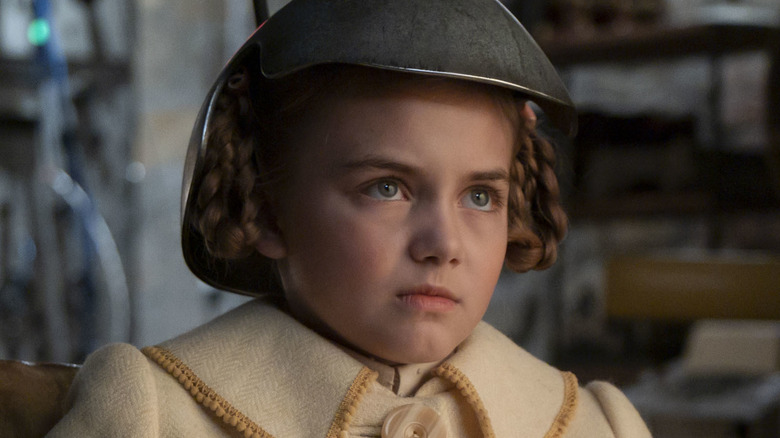 Disney/Tina Thorpe
When it comes to Disney+ original shows, 2022 was a pretty good year, and a big highlight was the second season of "The Mysterious Benedict Society." Sadly, it appears that the streamer is not all that interested in keeping the mystery alive. 
"The Mysterious Benedict Society" — based on Trenton Lee Stewart's bestselling YA book series of the same name — has, up until now, followed a group of gifted orphans tasked to infiltrate an institute on Nomansan Island to stop an evil doctor from using children to implant ideas in other people's minds. The intriguing endeavor featured an excellent cast consisting of Kristen Schaal as Number Two, Maameyaa Boafo as Rhonda Kazembe, Ryan Hurst as Milligan, and Tony Hale as Mr. Benedict and Mr. Curtain. The 16 episodes made to date have resonated well with critics, including a review from Variety, who stated, "Within the growing set of shows about kids asked to save the world, The Mysterious Benedict Society stands out, and might itself save a rainy weekend for curious kids sometime this summer." 
Unfortunately, it seems that there will be no resolutions to all the questions that fans were left with at the end of Season 2, because Disney+ has decided to cancel the series. 
There won't be a third season of the mystery adventure series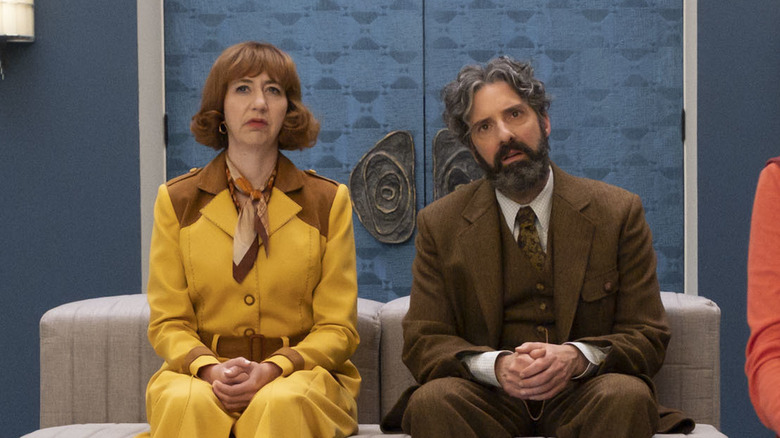 Disney/Tina Thorpe
The sophomore season of "The Mysterious Benedict Society" aired its first two episodes on October 26, 2022, and ended its run on December 7, 2022, ultimately leaving the door open for more entries down the road. But despite the story not being finished, Disney+ has officially opted not to order a third season, meaning the final chapter of the second season will now serve as its series finale. 
The news came from a post on Twitter from Phil Hay, the show's co-creator and executive producer. "Dear friends- season 2 will mark the end of THE MYSTERIOUS BENEDICT SOCIETY's journey on Disney+," Hay said in a tweet. "We love everyone who helped make this truly special and indeed life-affirming experience happen. No regrets- so proud of what we made!" 
He went on to thank everyone involved, as well as appreciating the fans who watched the show, and tried to give everyone some closure. "Spoiler alert for how the story ends: the kids stay friends forever" (via Twitter). Meanwhile, "Mysterious Benedict Society" star Tony Hale, who had nothing but respect for his costars and enjoyed playing the dual roles, posted on Instagram to express his thanks to Trenton Stewart and all the show's writers, producers, cast, and crew. In his words, "Wonderful story, even more wonderful people." 
While the narrative will now be left without a definitive ending, "The Mysterious Benedict Society" still should be remembered as a memorable experience, which hopefully will be remembered fondly.