The Bear's Ayo Edebiri Joins The Thunderbolts Cast (& Who We Think She's Playing)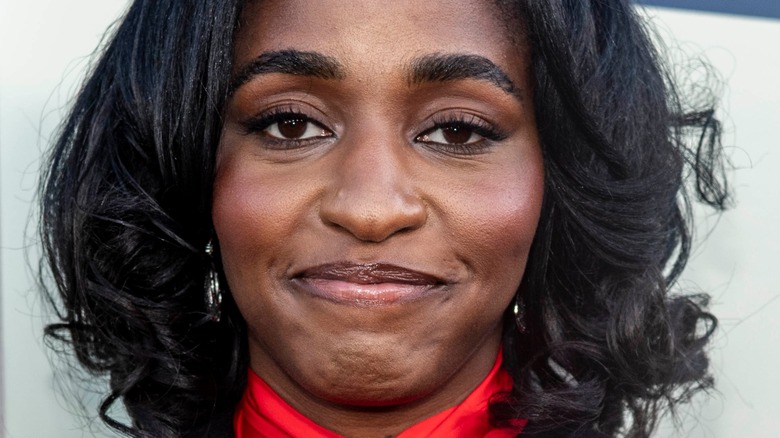 Eugene Powers/Shutterstock
"Thunderbolts" continues its self-ascribed mission to become the far and away most eclectically cast film in the Marvel Cinematic Universe. The movie brings together several villains and supporting characters from various strange corners of the MCU, and if the comics team the movie is based on is any indication, brings them under government control to tackle missions you wouldn't dare ask the Avengers to accept. Per The Hollywood Reporter, Ayo Edebiri is the latest actor to join "Thunderbolts,"  alongside already-announced cast members Sebastian Stan, Florence Pugh, David Harbour, Wyatt Russell, Olga Kurylenko, Hannah John-Kamen, Julia Louis-Dreyfus — and, pretty likely, Harrison Ford as Thaddeus "Thunderbolt" Ross. 
Edebiri made an impact in 2022's sandwich shop drama "The Bear." Her talented, impatient Sydney Amamu is one of the show's most instrumental driving forces, alternately helping and facing off with Jeremy Allen White's Carmy Berzatto and Ebon Moss-Bachrach's Richie Jerimovich. The news of her casting gives the already stacked cast of "Thunderbolts" a fresh jolt of talent and energy — and we think that we already have an idea of who she's going to play. 
Edebiri may be playing Moonstone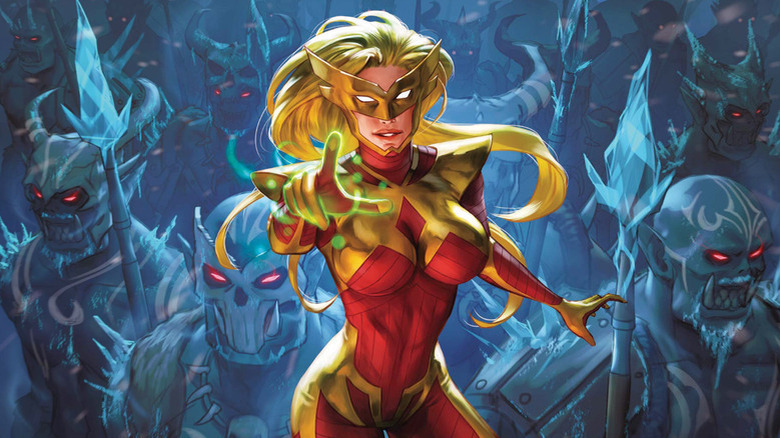 Marvel Comics
Edebiri's star is currently shining bright, and an actor of her sheer talent will likely have a fairly meaty part to tackle, especially after she got to showcase her talent so well in "The Bear." The fact that she's the first name in the "Thunderbolts" cast who's not playing a previously established character also implies that her role will be fairly notable. Going with this, it makes sense that Edebiri will portray a member of the Thunderbolts, or perhaps a major adversary. Either way, there's one character that fits the bill perfectly. 
Karla Sofen, aka Moonstone, is essentially the Thunderbolts version of Captain Marvel, with a somewhat similar power set but far more villainous tendencies. Moonstone starts out as a twisted psychiatrist with a penchant for manipulating her patients, and ultimately gains significant superhuman powers from a mysterious stone. In the comics, she's served as a Thunderbolts member, and interacted with several of the upcoming movie's characters in a number of ways. 
Since there's no way the unstable crew of "Thunderbolts" won't have some sort of evil psychiatrist on board, the inclusion of Sofen would be a great fit for the movie, with or without powers. Since she's also served as a dark version of Carol Danvers in the comics' Dark Avengers, she might also end up playing some part in "The Marvels," or at the very least its aftermath.
Of course, all of this is pure speculation at this point, and we'll likely have to wait for quite some time before we know who Edebiri will be playing in "Thunderbolts" — especially since there are also rumors that Zawe Ashton may portray Moonstone in "The Marvels."  For now, however, Moonstone seems like the character that fits the bill ... and Edebiri could certainly do the character justice.