Russell T. Davies Envisions Doctor Who Expanding Its Universe Like Star Trek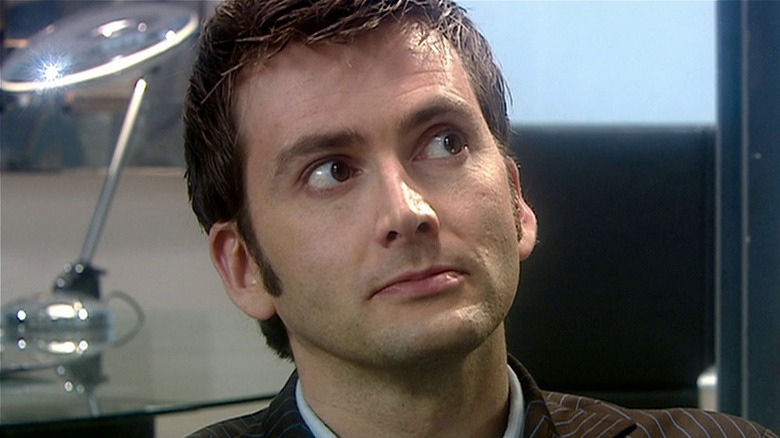 BBC
The universe of "Doctor Who" — which spans not only more than half a century of television, but multiple spin-offs, novels, and games — is already pretty expansive. However, Russell T. Davies, the British TV auteur who is set to return to the Who-niverse for the show's upcoming 60th anniversary specials (which will reportedly feature beloved Time Lord and Companion David Tennant and Catherine Tate, before Ncuti Gatwa's new Doctor eventually boards the TARDIS in the new season next year), has a vision that goes far beyond the franchise's present boundaries.
Davies already changed "Doctor Who" forever the first time he brought the show into the new century. Now, in a recent career-spanning interview, he has revealed that the new "Doctor Who" is using greater financial resources, thanks to the show's new streaming home on Disney+, to boldly go where no Time Lord has gone before. And both Davies and the BBC seem to be on the same page on how to tap into the "Doctor Who" franchise's greater potential in the age of big budget streaming blockbusters.
Davies wants Doctor Who to be as expansive as Star Trek has become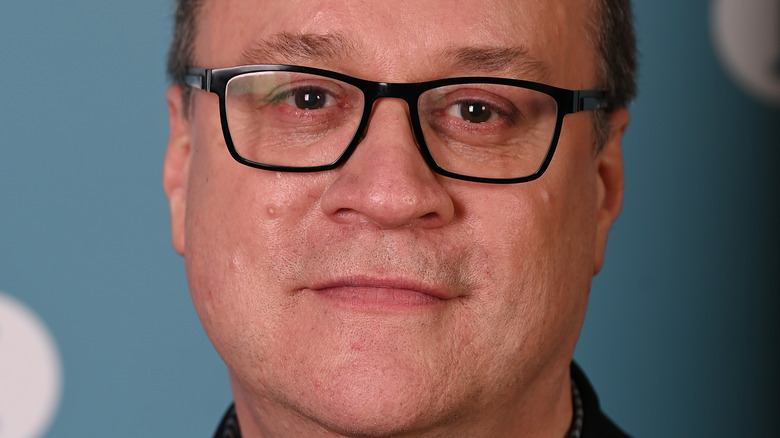 Eamonn M. Mccormack/Getty Images
In a 2022 GQ interview that covers the span Russell T. Davies's work as a television creator, the subject of his long-awaited return to "Doctor Who" naturally came up. And Davies gave some interesting insights into how the BBC's streaming partnership with Disney is leading to new creative horizons for the long-running show. "I watch the 'Star Trek' empire with vast envy: the way that's turned itself from an old archive show into something fantastic," says Davies. 
Now, thanks to the show's new streaming home, something like that can be possible for "Doctor Who." Davies is enthusiastic about not just about the main show, but also the potential to expand into a growing number of spin-offs. "I thought the streaming platforms are ready, the spin-offs are ready; I always believed in spin-offs when I was there," he noted, naming "Torchwood" and "The Sarah Jane Adventures" as two examples. 
"Those spin-offs declined when I left, and I can see why," he acknowleged. "And I very much left after 2008, when the money became scarce, I think that's fair enough for the public service broadcaster that the money is spent on other things." But now, with Disney on board, Davies is now working with a far bigger budget. And of course, those sorts of expanded resources means more options for him as a storyteller: "It's one of the reasons I've come back — you can tell stories on a bigger scale."
Of course, more money isn't the same as unlimited money, but it's still an exciting time to be a "Doctor Who" fan. In that regard, three new "Doctor Who" specials are scheduled to come out later this year, with the new season to follow in 2024.