Ewan McGregor Says It Was Challenging To Act Against A Greenscreen In The Star Wars Prequels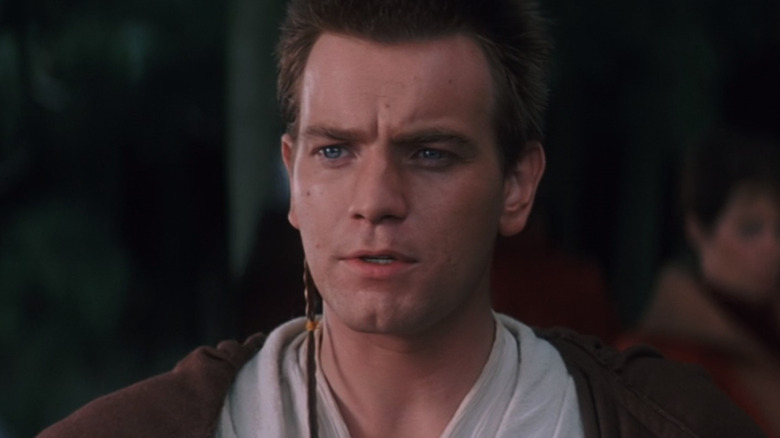 20th Century Studios
The legacy of the "Star Wars" saga seems to change with each generation. While the original "Star Wars" trilogy is generally seen as one of the best trilogies of all time, the prequel and sequel trilogies have divided audiences to the point that the discourse surrounding the films has made talking about them at all a trek into potentially dangerous waters. Now, however, with the growing set of Disney+ series helping to build out the worlds, characters, details, and motivations of these more divisive stories, the prequels are definitely getting a second chance at a lasting legacy. Take the "Obi-Wan" and "Andor" series, for example. Both prequels have expanded the lore of "Star Wars" extensively.
Still, even as some fans are starting to come around a bit more on entries like "The Phantom Menace" and "Attack of the Clones," star Ewan McGregor recalls the unique challenges that he faced as an actor in the "Star Wars" prequel trilogy.
McGregor says that the technology was the biggest hurdle for him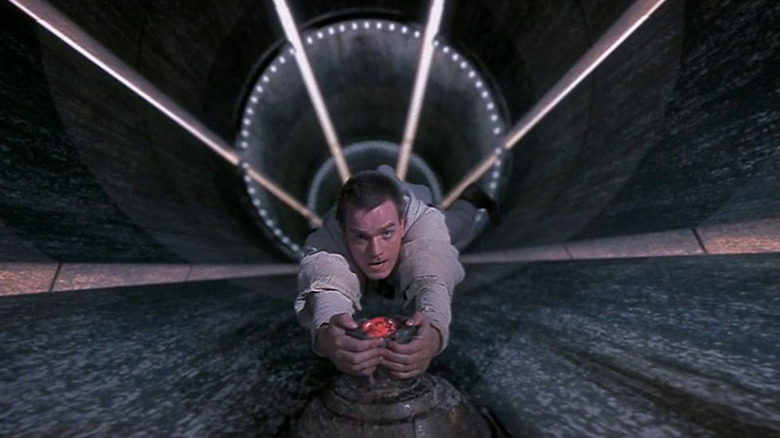 20th Century Studios
Ewan McGregor joined fellow "Star Wars" actors Hayden Christensen and Moses Ingram to talk with Vanity Fair about their experience with the series, and McGregor weighed in with a compelling choice when he was asked about the challenges of working on the prequel trilogy.
"On the original films, it was the technology — that we did so much of the filming on blue screen and green screen," McGregor explained. "There were certain challenges with that, that there was so little of the environment there." Considering how much more organic and practical the effects were in the original "Star Wars" trilogy, it's pretty easy to see where the actor is coming from with his thoughts. It also helps that other actors, like Ian McKellen in "The Hobbit" trilogy, have spoken about how difficult it is acting off of things that you can't see (via Time Out). "In Episode 2, for instance, I spent a lot of time with some tall alien people who weren't really there," McGregor recalled. "That was challenging for an actor to make that all realistic."
Luckily, the Disney+ "Obi-Wan" series gave the actor a chance to iron out some of those wrinkles from the prequel trilogy in a way that even has some fans giving the prequel series another look after all of these years (via The Ringer).