Are Garrett Hedlund And Sylvester Stallone From Tulsa King Friends In Real Life?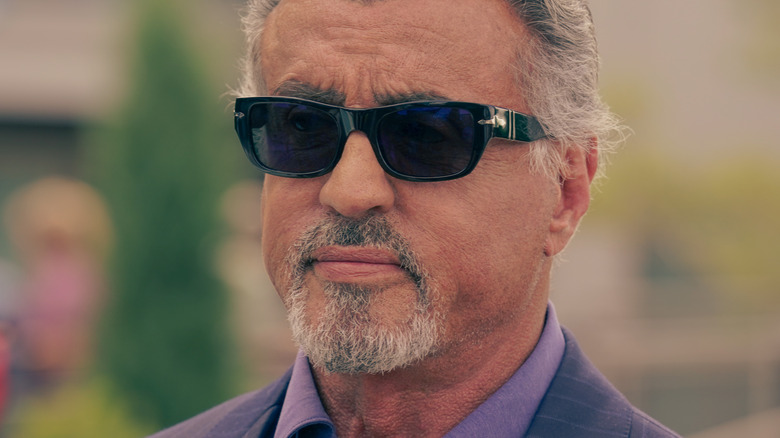 Brian Douglas/Paramount+
Whether you love Taylor Sheridan or can't seem to understand what all of the fuss is about regarding the "Yellowstone" creator, it's clear that his writing is precisely what a lot of television and film viewers are looking for. After all, Sheridan's many shows have become so ubiquitous as to put him in the same league as Ryan Murphy or Shonda Rhimes.
Of course, his latest effort has been the crime drama "Tulsa King." Starring Sylvester Stallone as Dwight Manfredi, a gangster sent to cool his heels in the titular Oklahoma city, the series features yet another cast of the morally dubious, yet strangely likable characters who seem to populate the majority of Sheridan's works. Among them is Mitch Keller (Garrett Hedlund), the owner of a local bar in Tulsa and one of the only people that Dwight thinks he can trust in his new locale. Given how much chemistry Hedlund and Stallone have on screen in "Tulsa King," fans of the series might find themselves wondering how the duo gets along when the cameras aren't rolling.
Garrett Hedlund says Sylvester Stallone is like a big brother to him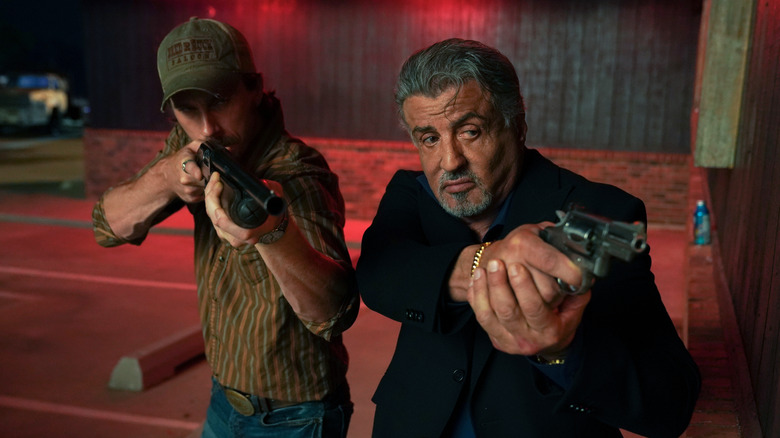 Brian Douglas/Paramount+
According to Garrett Hedlund, the friendship between Mitch and Dwight very much carries on between scenes. Sitting down with KTLA to discuss his work on the first season of "Tulsa King," Hedlund was effusive in his praise for Sylvester Stallone, even suggesting that the two have a near familial connection on set. "He's always been a wonderful supporter of mine," Hedlund said of Stallone. The actor recalled first meeting Stallone back in 2004 when he was training to get in shape for his role in "Troy" and went on to explain that he's wanted desperately to work with the famed action star ever since.
Hedlund also described bringing his son to the set so that he could meet Stallone. "It's the opportunity of a lifetime for him. What little boy has a photo with Rocky, the world's hero, on his bookshelf?" However, it wasn't just the presence of Sly that got Hedlund on board for the series, as he had also come to admire the work of series creator Taylor Sheridan and showrunner Terence Winter.
"I thought the story was compelling, unique, and something gripping for TV and for today's audience," Hedlund went on. As for fans of "Tulsa King," while the first season is wrapped up, viewers can look forward to the next season of the show, as Paramount has already greenlighted the series for a second season (via Deadline).