Ghosts' Devan Chandler Long Went From Football To Prank Calling To Acting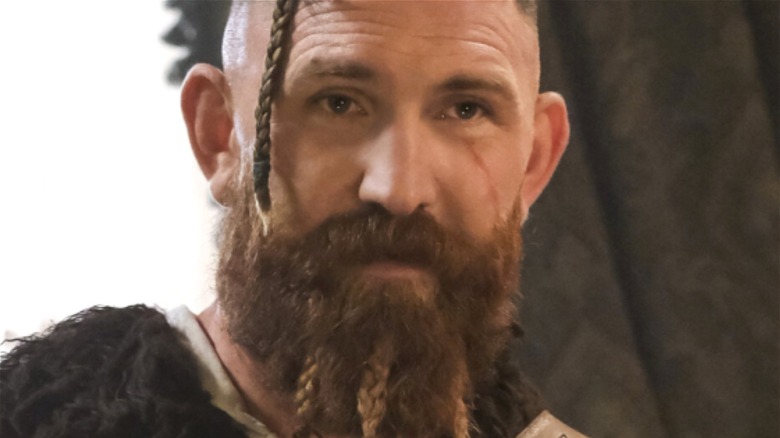 Bertrand Calmeau/CBS
A fierce yet gentle ghost that has been roaming a Hudson Valley home for centuries. That's Thorfinn (Devan Chandler Long), a Viking who is just one of the Earth-bound ghosts inhabiting an abode in the CBS hit series "Ghosts," which is already renewed for Season 3. Based on a BBC show of the same name, the series begins with Samantha (Rose McIver) and her husband Jay (Utkarsh Ambudkar) moving into a home that has been in Samantha's family for generations. Soon after their arrival, Samantha endures a near-death experience that gives her the power to see and interact with the ghosts inhabiting their new home. Sasappis (Román Zaragoza), Alberta Haynes (Danielle Pinnock), Isaac Higgintoot (Brandon Scott Jones), Pete Martino (Richie Moriarty), Trevor (Asher Grodman), Hetty Woodstone (Rebecca Wisocky), Flower (Sheila Carrasco), and Thorfinn are the main spirits. And for them, their new contact with Samantha adds excitement to their boring days. The ghosts become fast friends with Samantha and Jay, teaching them the history of the house while helping the couple start a bed-and-breakfast.
Ghosts" attracted more than nine million viewers per episode during the fall of 2022 (via TVLine) and greatly increased Long's public profile. A successful acting career was not something Long always envisioned for his future, and he found his new career path in a surprising way.
How Long's grandma played a role in his acting career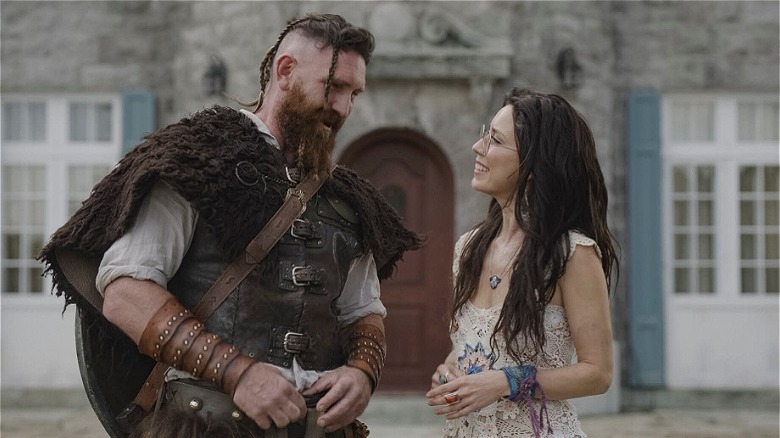 CBS
Before gaining recognition for his acting, Devan Chandler Long was known for his football skills. Long played wingback and inside linebacker at Anacortes High School in Anacortes, Washington (via the University of Oregon). According to The Seattle Times, he earned a scholarship to the University of Oregon, where he played as a defensive end for the Ducks. He joined the Carolina Panthers' training camp after graduation, but his NFL career was cut short due to an injury. "It was a tough time for a couple of years after football," he said.
But a new door opened for Long. In a 2022 interview on The Talk, he explained that he discovered his acting talent by prank-calling his grandmother. "I'd pretend to be the local Russian mechanic ... So after I convinced my grandma, I thought, 'You know, this is kind of fun. Maybe I can make a career out of this,'" he said. Long has continued to amass acting credits, appearing on "Agents of S.H.I.E.L.D." and "Doom Patrol" prior to "Ghosts." Long told The Seattle Times that it was his goal to join a comedy, but it took some time. "Up until now, Hollywood has said my face does not look funny ... But I love making people laugh," he said adding that he enjoyed telling jokes to teammates during his football days. And now, it's a talent that he gets to share with millions of people.