Who Plays Eamon Murphy On Law & Order: Organized Crime?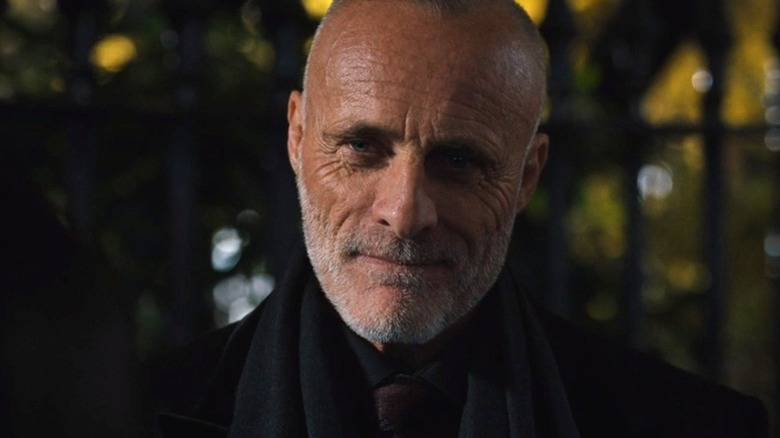 NBC
Many viewers of the recent "Law & Order: Organized Crime" episode "Partners in Crime" took notice of menacing crime boss Eamon Murphy, who not only orders bothersome individuals to be killed, but who isn't above murdering a detective himself with a sharp implement if the situation calls for it.
The episode marked the character's debut in the "Law & Order" universe, but the actor playing him is a familiar face to viewers of other TV shows. It's prolific character actor Timothy V. Murphy. Murphy has a number of television credits to his name, including on the recent "MacGruber" series on Peacock, several episodes of TNT's "Snowpiercer" (the final season of which won't air on TNT), the Philip K. Dick adaptation "The Man in the High Castle," and many more. In addition to his television credits, Murphy also has several feature film credits to his name, including "National Treasure: Book of Secrets" and "The Lone Ranger." However, these credits are just the tip of the iceberg when it comes to Murphy's prolific career.
Timothy Murphy is a prolific character actor with many appearances across film and television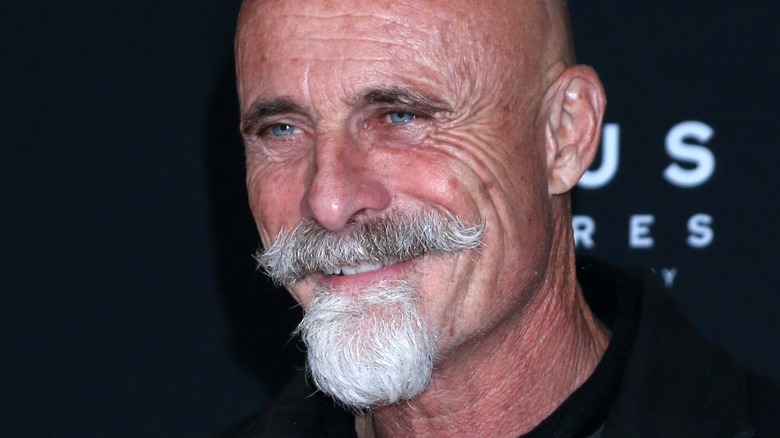 Kathy Hutchins/Shutterstock
Fans of Timothy V. Murphy's sinister turn on "Law & Order: Organized Crime" can look to his IMDb page to see his extremely long list of acting credits, starting with the 1991 short film, entitled "Home Straight." Some of his most notable early credits after that include an episode of "Six Feet Under" and a "Murder She Wrote" TV movie. However, Murphy has really been a fixture on TV for the last two decades, with credits on shows, including "Alias," "24," "CSI: NY," and many, many more. One of his most prominent roles has been as Commander Gray on nine episodes of the TNT series "Snowpiercer," and six episodes of Season 2 of HBO's "True Detective" as Osip Agronov.
Off the screen, Murphy has an active Twitter account. You can also get a glimpse of the man behind the various scoundrels and criminals he's played onscreen in a 2013 interview focused on his memorable "Sons of Anarchy" turn (Lena Lamoray). In it, he spoke about his proclivity for villainous roles. "I just go in as an actor, basically, when I play the bad guy," Murphy said. "I don't consider them bad guys. Most of the bad guys that I play consider themselves smarter than the guys that they are dealing with, so I really go in with an attitude inside of my mind that I'm better than these other actors and characters. I play the scene accordingly."