Deadpool 2: New Footage Revealed During The Walking Dead Season 8 Finale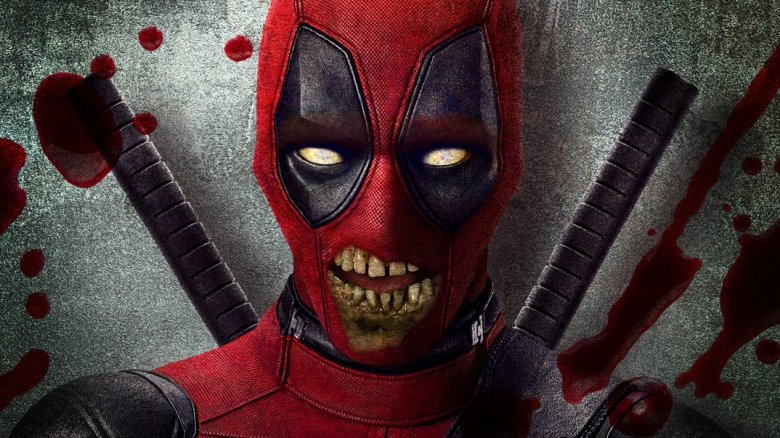 Deadpool 2/Twitter
Here's a crossover we never thought would happen.
During the hotly anticipated season 8 finale of AMC's The Walking Dead, which aired in the late hours of Sunday, April 15, 20th Century Fox and the marketing team behind Deadpool 2 decided to capitalize on the mass amount of people watching at home by airing three new teasers for the upcoming sequel. 
Posted to the official Deadpool movie Twitter account as The Walking Dead finale was breaking hearts around the globe, the first teaser opens on an expectedly meta note, with Ryan Reynolds' Deadpool breaking the fourth wall and asking viewers, "Don't you just love it when two of your favorite things come together? Enjoy 'Walking Deadpool.'" The caption of the video was every bit as cheeky as well: "'Walking Deadpool' is like regular Deadpool, except one's flesh decomposes, and the other's just looks like it." 
The television spots may be quite short (each are only about 30 seconds in length), but they manage to make up for their clipped range by offering up a bit of brand-new footage. Across the three teasers, we see extra-cool looks at Josh Brolin's Cable and some sprinkles of fresh dialogue, like T.J. Miller's Weasel saying that he and Wade Wilson need to "get back on LinkedIn" in order to start their "super-duper group." But perhaps the coolest thing to come from the videos is a name for the mutant that Julian Dennison plays: Russell. It's assumed that the character is Russell "Rusty" Collins, who made his Marvel Comics debut in X-Factor #1 in February 1986, though there's no telling whether Deadpool 2 will stick closely to the source material or make some big changes and not get Russell exactly right.
In addition to launching the trio of teasers, Fox also announced that tickets for Deadpool 2 go on sale this Thursday, April 19. 
Directed by David Leitch, who takes over for original Deadpool director Tim Miller, Deadpool also stars Zazie Beetz as Domino, Terry Crews as Bedlam, Morena Baccarin as Vanessa, Brianna Hildebrand as Negasonic Teenage Warhead, Jack Kesy as Black Tom Cassidy, Stefan Kapičić as Colossus, Leslie Uggams as Blind Al, Karan Soni as Dopinder, Lewis Tan as Shatterstar, and Rob Delaney as Peter. Rounding out the cast are Shioli Kutsuna, Eddie Marsan, and Bill Skarsgård. 
The official plot synopsis for Deadpool 2 gives fans an idea of the level of lunacy they can expect to see in the film: "After surviving a near fatal bovine attack, a disfigured cafeteria chef (Wade Wilson) struggles to fulfill his dream of becoming Mayberry's hottest bartender while also learning to cope with his lost sense of taste. Searching to regain his spice for life, as well as a flux capacitor, Wade must battle ninjas, the yakuza, and a pack of sexually aggressive canines, as he journeys around the world to discover the importance of family, friendship, and flavor — finding a new taste for adventure and earning the coveted coffee mug title of World's Best Lover."
Deadpool 2 will arrive in theaters on May 18. Until then, check out the new teasers below.
#WalkingDeadpool is like regular #Deadpool, except one's flesh decomposes, and the other's just looks like it. Stand by for Part 2! pic.twitter.com/Yl7rqTzlYi

— Deadpool Movie (@deadpoolmovie) April 16, 2018
Want more #WalkingDeadpool? Tune in to @AMCTalkingDead. That Chris @hardwick is a QT. pic.twitter.com/R7NobOD9Bh

— Deadpool Movie (@deadpoolmovie) April 16, 2018
#WalkingDeadpool may be done, but you and me... We're just getting started. Tickets for #Deadpool2 are on sale Thursday. pic.twitter.com/bf1xFx0bYj

— Deadpool Movie (@deadpoolmovie) April 16, 2018