Law & Order's Hugh Dancy Thinks Sam Waterston Creates A Superior Work Environment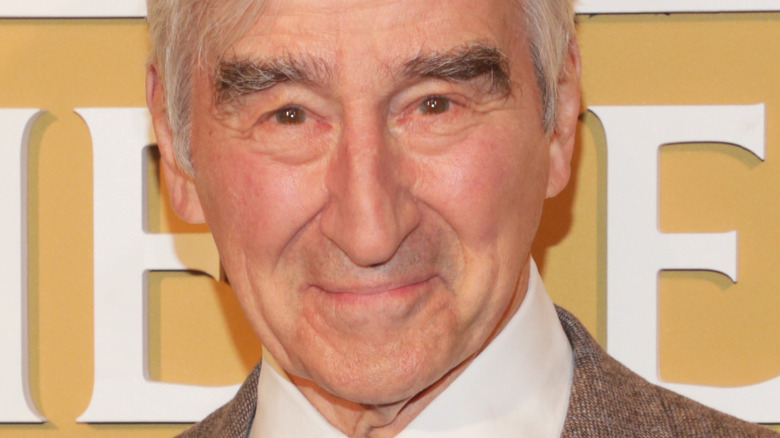 Rob Kim/Getty Images
The criminal procedural series "Law & Order" stands as one of the biggest shows in television history, running for a full 20 seasons before its cancellation. The show's popularity endured, however, leading to a revival for Season 21, which in turn led to a renewal.
One of the stalwarts of the series is Sam Waterston. Playing Jack McCoy, Waterston joined the show in the Season Five premiere and has been on the show since, returning in the revival with McCoy becoming the district attorney. In total, Waterston has been on the show for nearly 400 episodes.
The revival of "Law & Order" brought with it a mix of old and new characters and performers, and in the new batch was Hugh Dancy, who joined in Season 21 as EADA Nolan Price. Dancy spoke about his time on the show and the experience of working with Waterston, and in the process, mentioned how Waterston creates a superior work environment. Here's what he had to say.
Waterston wants everyone to have fun, but also do their best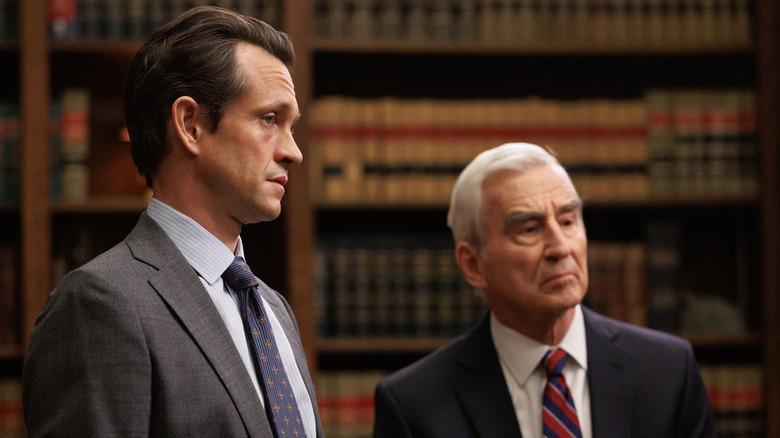 Peter Kramer/NBC
In an interview with Collider, Hugh Dancy was asked about what it was like to work with Sam Waterston, given the latter's tenure on "Law & Order."
In response, Dancy spoke about how Waterston elevates the working environment on the show. He said that Waterson not only wants to enjoy each day on set, but he wants to make sure everyone else is also enjoying themselves. At the same time, Waterston wants to ensure everyone on set is doing their job as well as they can. The combination of these means that Waterston creates a work environment that's unparalleled.
Dancy added that Waterston is also very dedicated to giving the best possible performance, noting that his tenure in the role either motivated him, or at the very least, didn't diminish his desire. Dancy compared his behavior to that of another "Law & Order" veteran, Mariska Hargitay. Dancy mentioned that he found Hargitay, who plays Olivia Benson on "Law & Order: Special Victims Unit," similarly committed to her role when he worked with her.
Dancy concluded by saying that Waterston had no ego, despite being a veteran of the show. He said that Waterston told him, "This is your show now." Dancy wasn't the only one who received that message, and he noted that it was a generous gesture from Waterston.