Rian Johnson Would Talk Jamie Lee Curtis Into Season 2 Of Poker Face 'In A Heartbeat'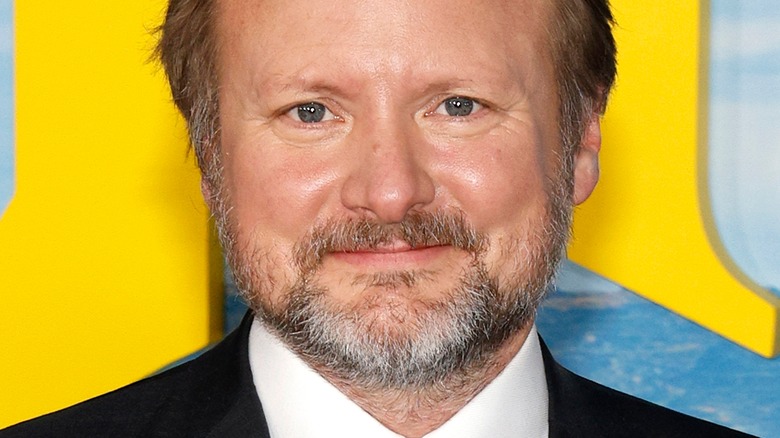 Ovidiu Hrubaru/Shutterstock
Rian Johnson's new series "Poker Face" may feature a slew of engaging detective cases, but one of the biggest mysteries viewers face when it comes to the show is guessing at what high-profile actor will make an appearance in each upcoming episode. General audiences have likely seen the cast of "Poker Face" before across plenty of major films and TV shows. In fact, the series has gained attention for its surplus of big-name guest stars, including Adrien Brody, Ron Perlman, Chloë Sevigny, Jameela Jamil, and many more.
Based on the first season, it seems like the sky's the limit for just who might show up on future installments of "Poker Face." However, Johnson himself has been pretty candid about one actor he wants to show up in particular: the iconic scream queen actress Jamie Lee Curtis. As it turns out, the filmmaker also has a surprisingly compelling reason for wanting the actress to make an appearance on the show.
It would be full circle for Curtis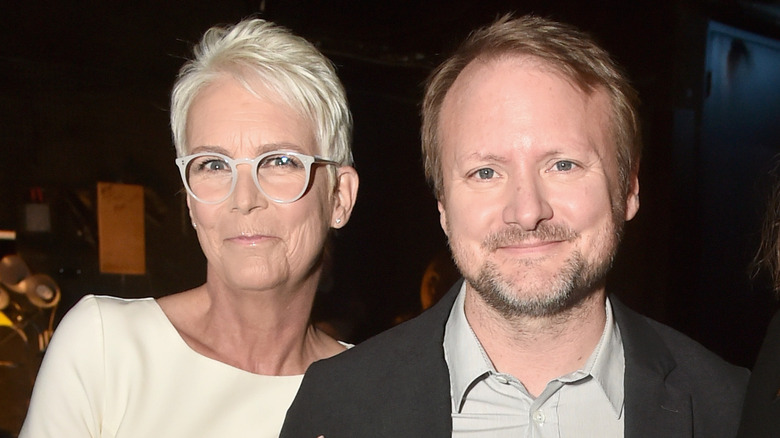 Alberto E. Rodriguez/Getty Images
In an interview with Screen Rant, Rian Johnson talked about the hopes he has for a potential second season of the series. When asked about which actors he hopes he could get for future guest appearances, the creative had a clear answer. "If I could talk Jamie Lee Curtis into showing up for one of these, I would in a heartbeat," he said.
Curtis remains a major name in entertainment, having recently been nominated for best supporting actress at the 2023 Oscars, but Johnson's desire to have the actress appear in the show is about more than star power. In truth, "Poker Face" is inspired by the classic mystery series "Columbo" — a show that Curtis has an important connection to. "Her first job was in an episode of 'Columbo,'" Johnson noted. "Google it. She has a great scene with Peter Faulk in the diner, where she plays a waitress." In that sense, Johnson feels that landing Curtis would be a nice full-circle moment for the actress.
Johnson getting Curtis to appear in "Poker Face" doesn't seem out of the question. The duo previously worked together on Johnson's 2017 film "Knives Out," and Curtis even jokingly expressed her jealousy at not getting to be a part of the sequel "Glass Onion" (via People). But while the groundwork is there for the pair to work together again, it remains to be seen whether Curtis will actually show up in any "Poker Face" cases.