Jay Leno's Garage Series Gets The Ax, Signaling The End Of An Era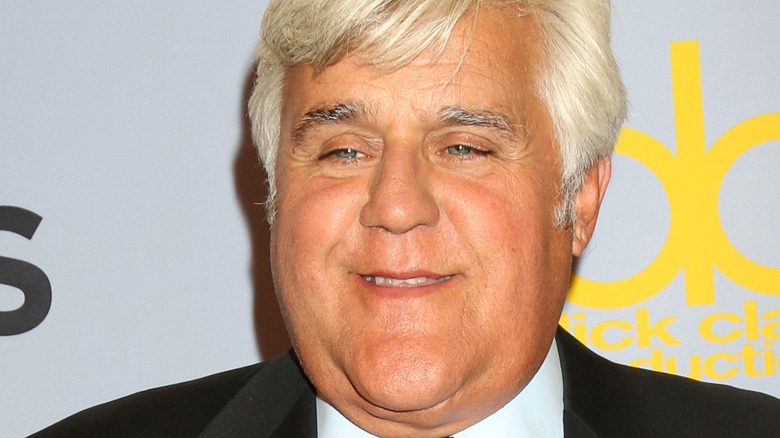 Kathy Hutchins/Shutterstock
Believe it or not, comedian Jay Leno has had a TV show on some NBC affiliated network or another since all the way back in 1992, when he took over "The Tonight Show" from the legendary Johnny Carson (just one chapter in the history of "The Tonight Show" on NBC). His run as "Tonight Show" host ended for good in 2014, but since then, he made a new home for himself on CNBC as the host of "Jay Leno's Garage," a primetime cornerstone of the channel that lets him show off his automotive side. But now, CNBC has reportedly decided to cancel the program, thus bringing to an end a 30-year relationship between Leno and NBC.
"Jay Leno's Garage" began as a web series on the NBC site before making the permanent jump to CNBC in 2015. The show features Leno showing off his world-famous collection of classic cars to famous guests like Jamie Lee Curtis and President Joe Biden, to name just two recent notables who made appearances on the show's most recent season.
The news comes following Leno's life-threatening accident last year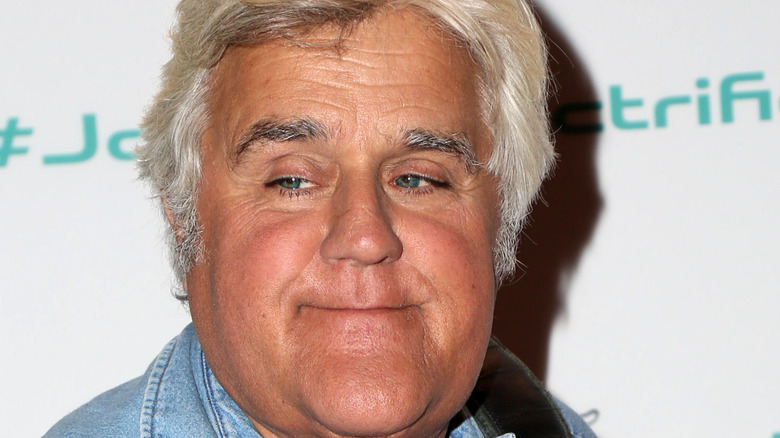 Kathy Hutchins/Shutterstock
A source tells The Hollywood Reporter that CNBC bosses have decided to cancel "Jay Leno's Garage" in order to increase focus on popular reality TV reruns of "Shark Tank" and "Undercover Boss" as well as "original business documentaries." The decision comes at an unfortunate time for Leno, after he was reportedly hospitalized after suffering third-degree burns in a mishap in his garage in November of last year. He also recently revealed to the Las Vegas Review-Journal that he was in a motorcycle accident as well. "I've got a broken collarbone. I've got two broken ribs. I've got two cracked kneecaps," said Leno. "But I'm OK! I'm OK, I'm working. I'm working this weekend."
So the cancellation doesn't leave Leno completely out of work. He's continuing his famously prolific live touring schedule, plus his gig as the host of the syndicated revival of "You Bet Your Life." But for the first time in 30 years, he won't be working on any show for any NBC-branded platform.