American Horror Story's Naomi Grossman Was Just As Blindsided As Fans Were By Pepper's Death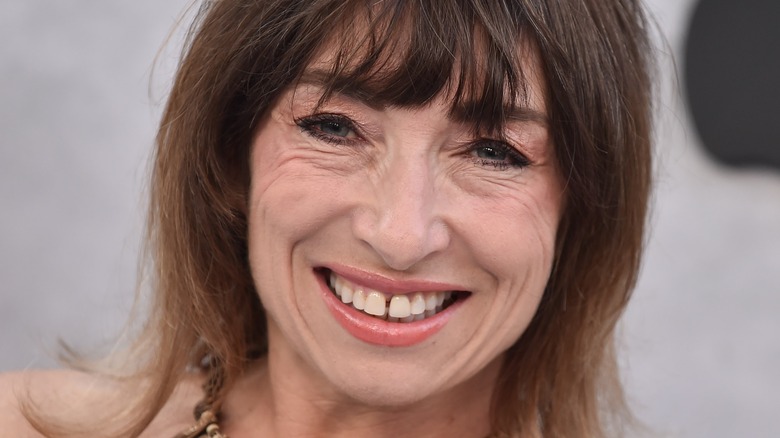 DFree/Shutterstock
"American Horror Story" is no stranger to shocking, gory deaths. It's kind of what it's known for. Main characters have met their maker by way of telekinesis, wood chipper, magic act, rosary, nail gun, and good old fashioned wood-burning stake. But every so often, a character death causes such shock and concern that it lingers on in fans' collective memories, haunting their dreams and giving them renewed anxiety about ever falling in love with an "AHS" character again. One of those disconcerting character deaths involved Pepper (Naomi Grossman), a playful and lovable woman who befriended Sister Jude (Jessica Lange) in "Asylum." 
It wasn't even a gruesome or particularly horrific death. In fact, viewers didn't even see it happen. It was only revealed in a flashback that Pepper had died of pulmonary fibrosis two years before Sister Jude's hallucinations began reviving Pepper's memory. But don't fret too much, Pepper lovers: The actress who played her was just as shocked by her character's death.
Naomi Grossman was blindsided by the unfortunate news
In a Reddit AMA, actress Naomi Grossman opened up about her character's demise and even provided some background on the "AHS" creative process. When a Reddit user asked Grossman how she felt about Pepper's sudden passing, the actress revealed that she didn't actually know about it until she was on set in her makeup trailer. "I was so sad when I heard," Grossman wrote. "I felt like a friend had died!"
She then explained that she was often in the dark about her character's storylines, adding that "AHS" production details were kept under lock and key. "They literally only give me the sides for the scenes I'm in," she said. "So... when Pepper pees, that's all I get. I watched every Wed, shocked and surprised and scared the same as you guys!"
Luckily for Grossman, she had another shot at "AHS" glory in Season 4, when she acted once more as Pepper. On top of that, since Season 4's "Freak Show" was a prequel to Season 2's "Asylum," Grossman didn't have to die this time.