David Harbour Gets Spooky In The Trailer For Netflix's We Have A Ghost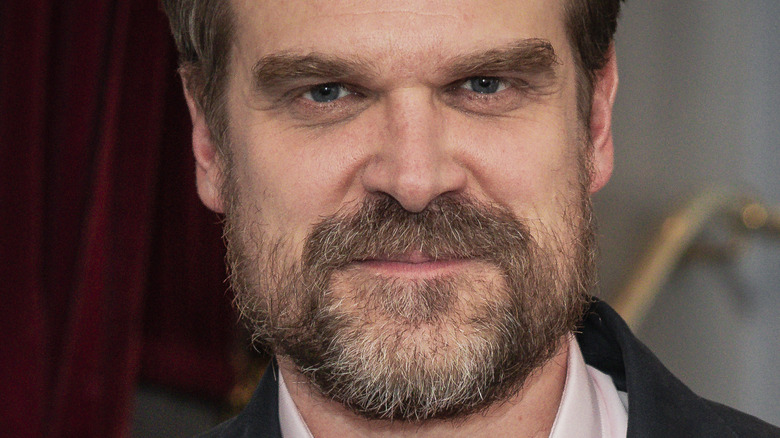 David M. Benett/Getty Images
Fans of horror-comedies should get excited with the new film "We Have a Ghost" awaiting its premiere on Netflix. That excitement level just got bumped up a notch as a new trailer for the movie, which stars Jennifer Coolidge, Anthony Mackie, Tig Notaro and David Harbour, was released. "We Have a Ghost" is directed by Christopher Landon, who wrote and directed "Freaky," a 2020 flick of the same genre. 
Based on a short story called "Ernest," written by Geoff Manaugh (via Vice), "We Have a Ghost" follows Frank (Mackie), a father who moved his family into a new home, which locals refer to as "the house of death." All rumors of the house seem justified when the family discovers a ghost named Ernest (Harbour) is haunting their new home. When confronting the apparition for the first time, teenager Kevin finds the ghost humorous rather than scary. On Twitter, Landon posted this is not a horror movie, and after the new trailer, it's easy to understand what he means.
We Have a Ghost has more laughs than screams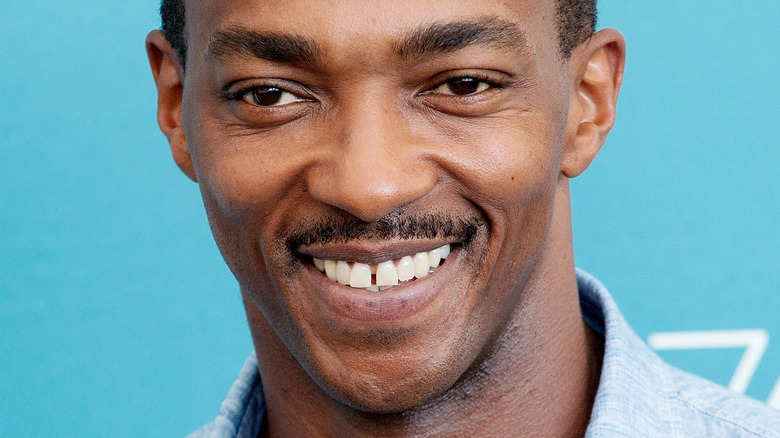 Andrea Raffin/Shutterstock
Movie fans are about to get another addition to add to their ever-growing watchlist as "We Have a Ghost" approaches its premier. For those who want to finally get a taste of what's in store, Netflix dropped a new trailer. The preview opens with the Presley family moving into a spooky house. Frank explains they are there because they are "trying to get a fresh start." It doesn't take long for the family to believe that moving into this new residence may have been a mistake as Frank's son, Kevin, learns everyone in school believes the house is haunted. This is confirmed when Kevin captures Ernest on his phone's camera, and Frank posts these videos online, which immediately go viral.
With Ernest now a media sensation, it seems like everyone wants a piece of the story, including a famous medium played by Jennifer Coolidge. In the meantime, Kevin and his friends get to know Ernest and find out that he can't talk and has no memory of what happened to him in the house when he was alive. 
From there, the trailer shows the movie picking up pace as Kevin and Ernest are on the run from the authorities who want to apprehend the ghost. Based on the quick moving montage of later scenes, this movie seems to be a funny thrill-ride that will be enjoyable for a wide spectrum of movie fans. 
"We Have a Ghost" is set to hit Netflix February 24, 2023.