Noel Fisher Recalls Wrapping Shameless With A Bittersweet Final Filming Day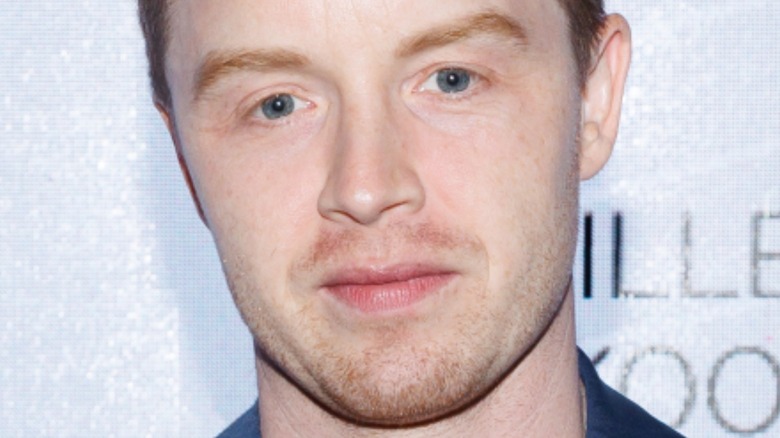 Rich Polk/Getty Images
With 11 seasons, and 134 total episodes aired, Showtime's "Shameless" became one of the most addictive family TV dramedies of the 2010s and early 2020s. Whether it was the revealing writing that left no stone unturned in exploring interpersonal relationships or the engaging acting from the cast, the series had a unique ability to draw in audiences. The cast of characters formed part of a sprawling ensemble that included memorable personalities in both the Gallagher family and their numerous acquaintances over the years. All the wild moments that played out on screen typically involved one of the dramedy's revolving door of couples.
One couple that remains a fan favorite is that of Ian Gallagher and Mickey Milkovich, played by Cameron Monaghan and Noel Fisher respectively. Ian and Mickey's relationship remained from the early years of the show until the final episode that aired in 2021. Lauren Wiggins of The Jasper Project said of the duo "After savoring the entire final season, I have criticisms, but the one thing they did right throughout the entirety of the show was tell Ian and Mickey's story." Fisher feels similarly and has shared what it was like filming the final episode on the very last day of shooting.
Fisher agrees both Mickey and Ian will live happily ever after
In a 2021 interview with ET Canada, Noel Fisher spoke candidly about the set's atmosphere on the last day of shooting "Shameless." The actor shared, "The last thing we got to shoot was this nice kind of group scene where we all got to hang out and laugh a lot and reminisce." He then highlighted that this also played into the vibe as shooting ended by adding, "All the things you do when something is wrapping up." Furthermore, although some fans had issues with Mickey, his and Ian's long-running love story was well-received by audiences even in its most dysfunctional moments.
This is likely exacerbated by the fact that Milkovich was an early villain of sorts in the first few seasons of the program. He also vanished from Chicago for a couple of seasons as he was on the run from law enforcement and his borderline psychopathic father. But despite his problems and Ian's self-destructive tendencies mid-way through the show, the couple always managed to stay dedicated to one another even when they weren't. Fisher concluded by stating that he "totally" thinks that the duo would remain married and agreeing that they would ultimately live happily ever after.