Olivia Wilde's Ghostbusters: Afterlife Cameo Was Incredibly Intense And Demanding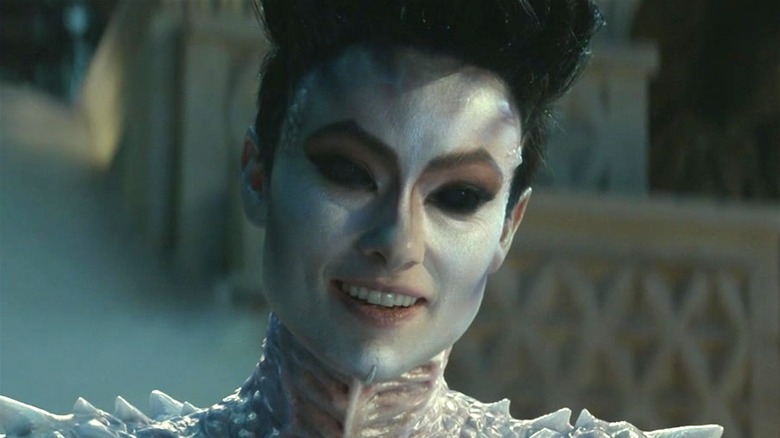 Sony Pictures Releasing
The "Ghostbusters" franchise has been a tricky nut to crack. The first film is held up as one of the all-time great comedies, featuring tour-de-force performances from some of the greatest comedic actors around. It was followed up by a somewhat disappointing sequel, a cartoon series, a female-led reboot, and most recently, a kid-inspired adventure with "Ghostbusters: Afterlife." Out of all the new iterations the "Ghostbusters" series has taken, "Afterlife" has been held up in pretty high regard, to the point where it's getting a sequel due to be released in December 2023. 
As far as "Ghostbusters" properties go, "Afterlife" was a breath of fresh air, taking the franchise out of the big city and putting the power of trapping ghosts in the hands of teens. And it brought in a fair share of comedic talent to help the kids along, particularly with Paul Rudd as their lovable teacher. But one of the more surprising celebrity appearances came in the form of Olivia Wilde taking on the role of Gozer in this iteration. Of course, audiences may have had a hard time recognizing her under all of those prosthetics. Turns out, a lot of effort went into transforming Wilde into the iconic antagonist even though it wasn't that large of a part. 
Olivia Wilde's prosthetics were complicated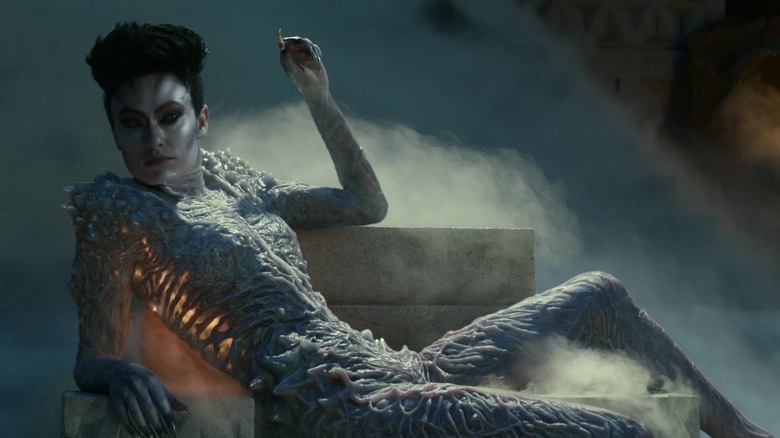 Sony Pictures Releasing
"Ghostbusters: Afterlife" director Jason Reitman revealed to The Wrap that he's known Olivia Wilde for a long time, and the two have been meaning to work together for a while. So when the time came to cast Gozer, Reitman knew precisely who he wanted to fill those shoes. He stated, "I reached out to her like, 'Hey, you wanna be Gozer?' I just texted her, and she was down from the word 'go'." As it turns out, Wilde had a previous connection to the "Ghostbusters" franchise. She played Princess Inanna in "Year One," which was the final film directed by original Ghostbuster Harold Ramis. 
But no matter what role she's in, Wilde remains a consummate professional, with Reitman going on to note how she was fully ready to sit in a chair to have prosthetics applied for her small role. He explained, "It's not a fun day because you have to show up at the crack of dawn and be covered in prosthetics and makeup and have weird contact lenses put in your eyes." Wilde was game from the start, and Gozer was such an intricate role that it actually required several performers to put together. 
In addition to Wilde playing the entity, dancer Emma Portner provided some of Gozer's scenes whenever "unusual body language" was called for. On top of that, Shohreh Aghdashloo provided the voice of the character. It all led to a thrilling antagonist to close out "Ghostbusters: Afterlife" and set the bar high for the sequel.