Christopher Meloni Jokes About Law & Order: SVU's Steamy Benson And Stabler Promo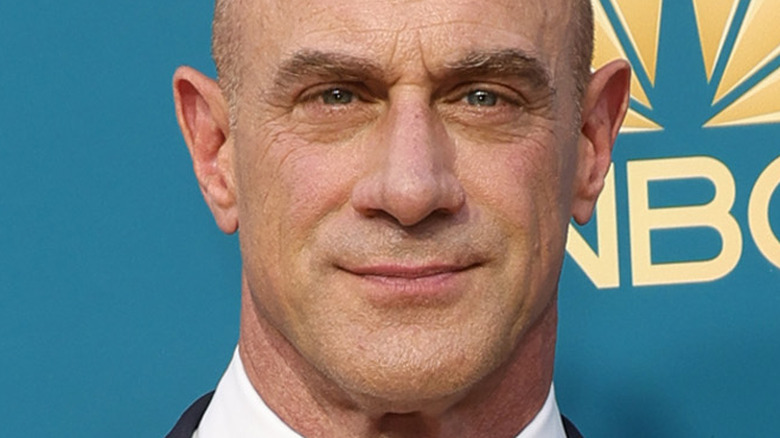 Momodu Mansaray/Getty Images
Will they or won't they? This is the question all viewers ask when it comes to characters potentially hooking up on their favorite TV shows. Romance teases kept viewers tuning into shows like "Friends," "The Office," and "The X-Files" during their respective heydays, after all, and they've also kept fans of police procedurals intrigued for decades. "Law & Order: Special Victims Unit" aficionados have longed to see agents Olivia Benson (Mariska Hargitay) and Elliot Stabler (Christopher Meloni) get steamy since 1999, and their dreams might come true on the next episode.
Stabler and Benson's relationship in "Law & Order: SVU" has been one of close friendship and professionalism throughout the years. Unfortunately, they've also chosen to date other people instead of each other, preventing the partners-in-stopping-crime from potentially falling in love and living happily ever after.
However, the promo for "Law & Order: SVU" Season 24, Episode 12 teased some lip-locking between the longtime colleagues, suggesting that the stars are about to align for Benson and Stabler as lovers. But can fans expect sparks to fly when the episode airs tonight? Let's find out what Christopher Meloni had to say on the matter.
Christopher Meloni is acting coy about Benson and Stabler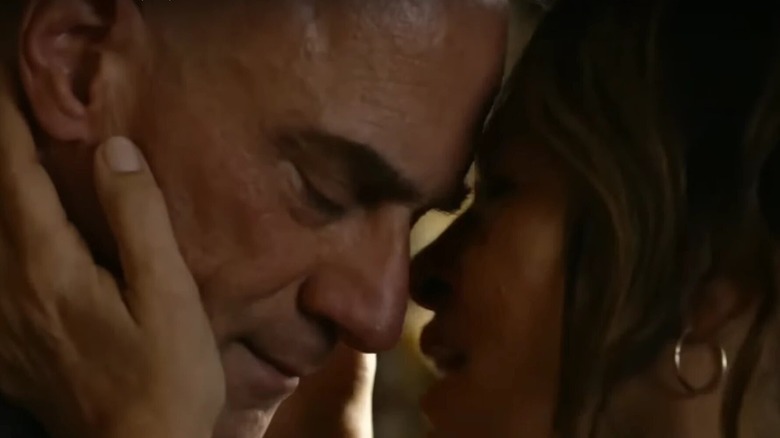 NBC Universal Television
The aforementioned promo for "Law & Order: SVU" presents Benson and Stabler in an intimate setting, but that doesn't mean they're thinking about steamy antics. In an interview with NBC's "Today" (via People), Christopher Meloni revealed a couple of ways that the situation could unfold.
According to Meloni, Benson might want to give Stabler a kiss — just not the type of kiss that fans want to see. "She needs to tell me something that's very important," he said. "She's part Eskimo? A little Eskimo kiss?"
While some nose-to-nose action is a possibility, the "Law & Order: SVU" star posited another potential outcome. "She's so beautiful, I was asking about her beauty secrets," he added. Of course, the fact that Meloni acknowledged his colleague's beauty suggests that Benson and Stabler are crushing on each other in the promo, so let's not rule out the possibility of the kiss audiences have been waiting to see for over 20 years.