Grey's Anatomy Star Jessica Capshaw Says 'Once You're In Shondaland, You're In Shondaland'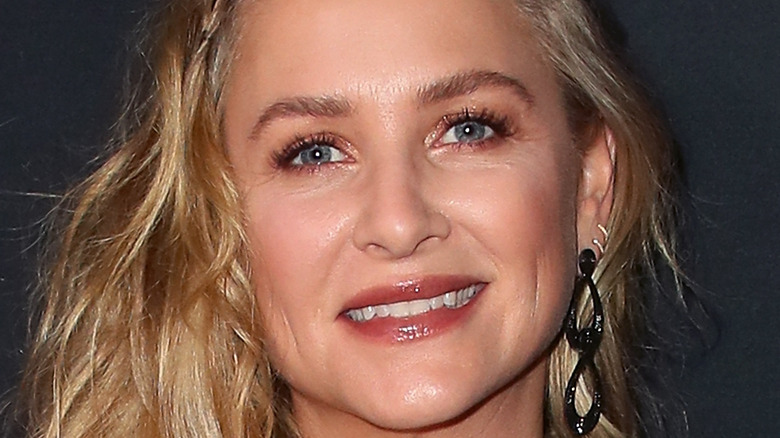 David Livingston/Getty Images
Paging Dr. Arizona Robbins (Jessica Capshaw)! The fun and kindhearted physician brought heartwarming and unique emotion to "Grey's Anatomy" for nine seasons, making her first appearance in Season 5, Episode 11, "Wish You Were Here." The Chief of Pediatric Surgery would capture the hearts of fans and the heart of Dr. Callie Torres (Sara Ramirez), with the couple going through their fair share of highs and lows. During her time on the show, Arizona fell in and out of love, survived a car crash, survived a plane crash, and offered care and comfort to her patients and their families. Arizona eventually leaves Grey Sloan Memorial Hospital in Season 14, Episode 24, "All of Me," where she watches Dr. April Kepner (Sarah Drew) and Matthew Taylor (Justin Bruening) tie the knot before leaving for New York to take on a new job and co-parent with Callie.
Arizona's final episode tied a sweet bow on the character's storyline. And while "Grey's Anatomy" fans have sadly watched many of their favorite characters leave over the years, Capshaw believes there is always room for reunions in Shondaland.
It is an open door for past cast members according to Capshaw
Like any job, people come and go. And the same can be said for Grey Sloan Memorial Hospital staff. The show begins with the introduction of a group of surgical interns that includes Meredith Grey (Ellen Pompeo), Cristina Yang (Sandra Oh), Alex Karev (Justin Chambers), George O'Malley (T.R. Knight), and Izzie Stevens (Katherine Heigl). Over time, they would gain experience and leave to pursue new goals. But according to Jessica Capshaw, the door never truly closes for these characters. 
While talking about Dr. Teddy Altman's (Kim Raver) return in Season 14, Capshaw told Marie Claire, "You know, everyone consistently says that once you're in Shondaland, you're in Shondaland. Because it's true ... You're one of her people. So you never say never because unless your character actually genuinely dies, you can always come back. And even then, you could be a ghost." This was a bit of foreshadowing as Dr. Derek Shepherd (Patrick Dempsey) appears in Meredith's beach dream during Season 17. 
And there's one well-known cast member who pops in from time to time: Dr. Addison Montgomery (Kate Walsh). She first appeared in Season 1 and eventually led the "Grey's Anatomy" spin-off you can binge on Netflix, "Private Practice." Addison has since made brief appearances on "Grey's Anatomy" and became a recurring cast member in Season 19 (via Variety).