Sam Worthington Almost Killed A Poodle While Preparing To Play Jake Sully In Avatar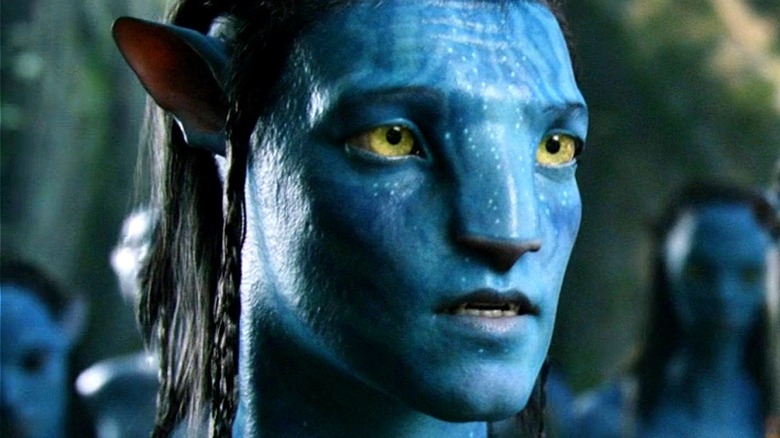 20th Century Fox
In a world where "Avatar" has had over a decade to permeate pop culture, it's hard to imagine what a daunting task it must have been for James Cameron to build this world from the ground up. Having had the idea of throwing all his favorite sci-fi novels on a different planet even before helming "Titanic" (via Entertainment Weekly), Cameron developed practically every last aspect of "Avatar" from its creatures to its plant life with an attention to detail that few filmmakers had ever done before on such a scale. And it worked. The director's vision shone through, as "Avatar" went on to become the first film to earn $2 billion worldwide (via Collider) — it's currently sitting at $2.92 billion (via Box Office Mojo) — while setting a new precedent for 3D and motion capture film technology (via Variety).
With filmmaking being such a collaborative process, it was crucial that Cameron not only had the ideas of this world in his head but that he could communicate them effectively. The "Avatar" cast was especially put through the wringer to get in the mindset of the Na'vi people — a mindset that some of them may have taken a bit too far.
A trip to Hawaii brought out the Na'vi in Worthington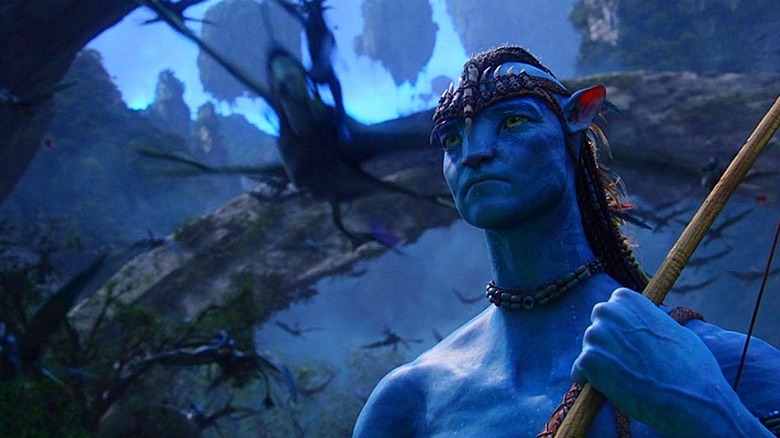 20th Century Fox
As stunning as the vistas in "Avatar" are, almost everything you see in the world of Pandora is computer-generated. So while the film's cast performed in motion capture suits in barren rooms, it was necessary that they could imagine what it might be like to run through Pandora's lush greenery and landscape. To achieve this, director James Cameron brought his soon-to-be blue heroes on a trip to Hawaii to better connect with the natural world — something the team did again to prepare for the sequel, "Avatar: The Way of Water."
Reminiscing on their experience for the 10th anniversary of the film, Cameron shared with Variety a memorable moment involving actor Sam Worthington, who portrays the protagonist Jake Sully. "Sam Worthington was literally running around in kind of like a jockstrap, like a loincloth," the "Aliens" director said. "He hasn't been in the sun in two years, he's just pure white ... he's got a bow and arrow and he comes around a bend in the path ... and there's a guy walking his poodle. And Sam just instinctively draws his bow and almost shoots the poodle. He was so in character."
While Worthington truly embodied the fighting spirit of his character, it would understandably freak out any dog owner, as it did in this instance. Cameron continued, "And the guy said, 'What are you doing?' and Sam says, 'We're making a movie, mate!'"