Grey's Anatomy And Station 19 Just Lost Their Showrunner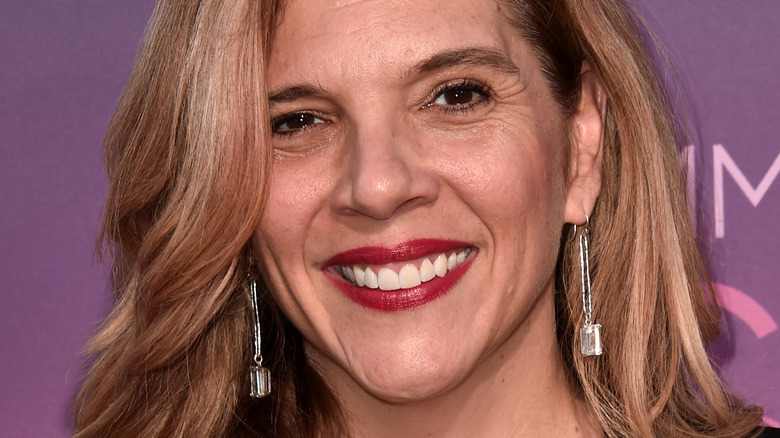 Alberto E. Rodriguez/Getty Images
Both "Grey's Anatomy" and "Station 19" have been wildly successful for ABC. "Grey's Anatomy" is a drama institution at this point, currently on its 19th season. "Station 19" is a spinoff of "Grey's" and has six seasons to its name. And a big reason for both shows' success comes down to the diligent eye of showrunner Krista Vernoff. 
Vernoff has a long, lucrative career in the industry. She worked on the first seven seasons of "Grey's Anatomy," working her way up to head writer and executive producer. She briefly left the series but returned for Season 14 as a showrunner and has remained in that capacity ever since. Vernoff has been credited with the resurgence in popularity of the medical drama. She's also an executive producer of "Station 19" and has been the showrunner on that show since its third season. 
However, a changing of the guard is in order for both programs. Deadline reports that Vernoff will step down as showrunner from both series.
Krista Vernoff helped make Grey's Anatomy what it is today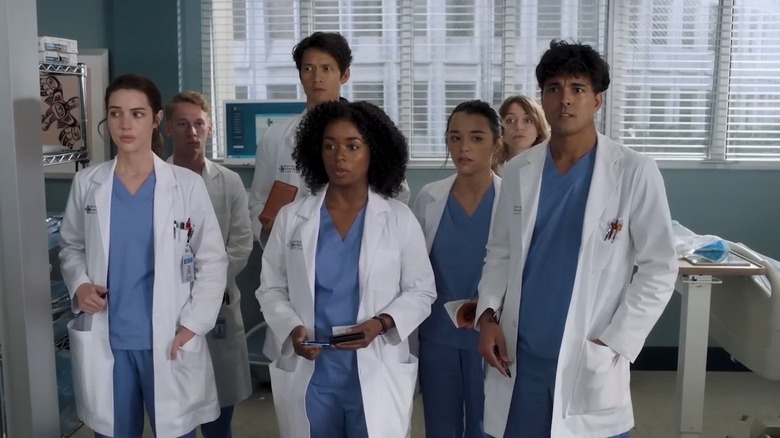 ABC
Krista Vernoff shepherded a new era for the "Grey's Anatomy" franchise. She was the mastermind behind Season 17, which had to deal with the impact of COVID. The storyline for that season involved dream beach motifs, which brought back fan-favorite characters, including Patrick Dempsey's Derek. She also oversaw various crossovers between "Grey's Anatomy" and "Station 19," ensuring fans continued chatting about both shows long after episodes aired. 
However, all good things must come to an end, and it seems like Vernoff is moving on to other ventures. In a statement to Deadline, Vernoff stated, "It has been the privilege of a lifetime to be entrusted to run Grey's Anatomy for the past six years and Station 19 for the last four." Craig Erwich, the president of ABC Entertainment, Hulu and Disney Branded Television streaming originals, had this to say, "It takes a formidable leader to run two shows simultaneously and Krista has done so effortlessly. Her creative force has left an indelible mark and thanks to her, our viewers will continue to be invested in these dynamic and cherished characters for many years to come."
As for the future of the shows, Deadline suggests that Meg Marinis, who's been with "Grey's Anatomy" since the beginning, will become the new showrunner for that series. Meanwhile, "Station 19" would have Zoanne Clack and Peter Paige share showrunning duties. It's a season of change for "Grey's Anatomy," with Ellen Pompeo saying in 2022 that she would be leaving the series. Change-ups are to be expected with any long-running series, but both Vernoff and Pompeo have left the show in good hands.