Salem's Lot Star Lance Kerwin Dies At 62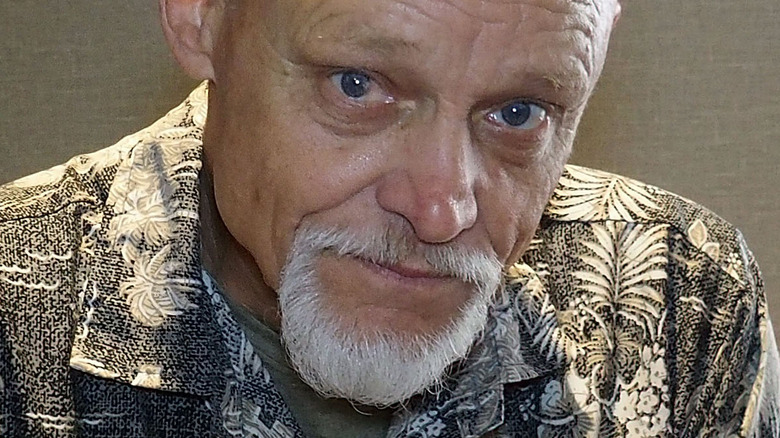 Bobby Bank/Getty Images
Lance Kerwin, after landing his breakthrough roles as James Hunter in the television series "James at 15" in 1977 and as Mark Petrie in the 1979 miniseries "Salem's Lot," continued to appear in feature films, TV series, and made-for-TV movies well into the '80s and early 90s. His dozens of credits included "A Killer in the Family," "Enemy Mine," "Murder, She Wrote," and "FBI: The Untold Stories." One of his final roles came in the form of the 1995 feature film "Outbreak," which reunited him with "Enemy Mine" director Wolfgang Petersen. Most recently, in 2022, he appeared in "The Wind & The Reckoning," a film about Hawaii's 1893 Koolau Rebellion that starred Jason Scott Lee. Kerwin had also been popular at horror conventions in his later years, signing autographs for fans of his "Salem's Lot" role.
Sadly, however, Kerwin died on Tuesday, January 24, 2023, in San Clemente, CA, at the age of 62 (via Variety).
Kerwin was loved by horror fans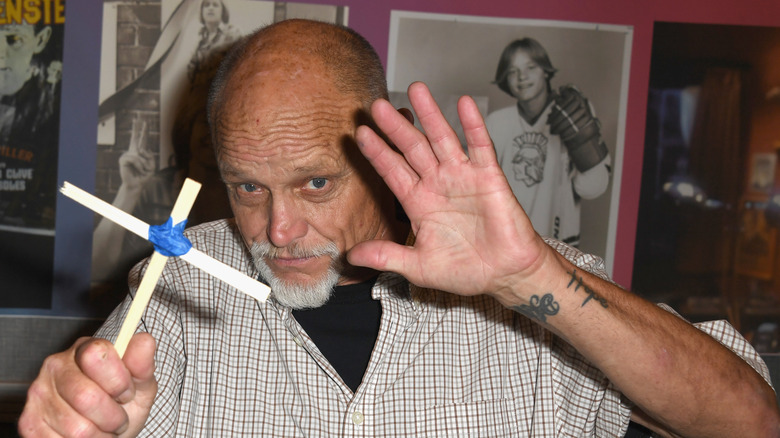 Albert L. Ortega/Getty Images
Though Lance Kerwin appeared in many movies and shows throughout his career, including the TV special "The Boy Who Drank Too Much," arguably his most indelible role was that of Mark Petrie in the "Salem's Lot" miniseries, which was based on Stephen King's book of the same name. In recent years, when he wasn't working as a youth pastor, Kerwin often stopped by horror conventions to greet fans of his iconic character. After all, "Salem's Lot" just wouldn't be the same without the lovable teen vampire hunter at its core. How else would Ben Mears (David Soul) get anything done? Only time will tell if Lewis Pullman and Alfre Woodard's upcoming film adaptation of the Stephen King novel is any good, but fans will always hold Kerwin's original portrayal dear to their hearts.
At the time of his death, Kerwin had five children: Terah, Fox, Kailani, Justus, and Savanah. It was Savanah who broke the news that an autopsy would soon reveal the cause of Kerwin's death.