The Solution To The Taylor Kinney Problem On Chicago Fire Is Obvious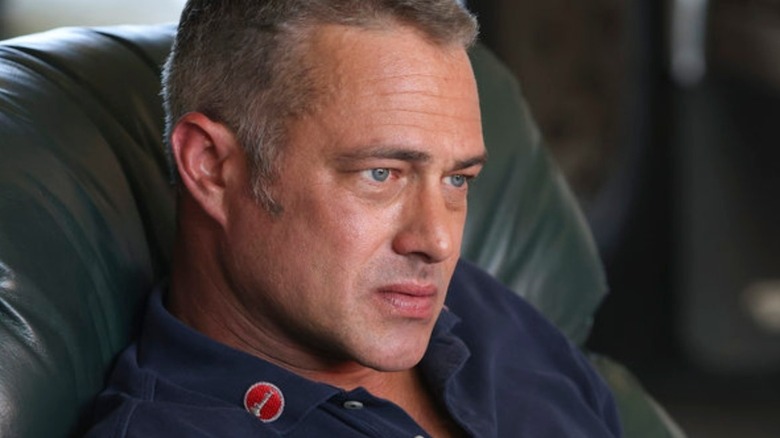 Adrian S Burrows Sr/NBC
"Chicago Fire" has been a prime component of NBC's programming for the better part of a decade now. It's also spawned numerous spinoffs set within the same TV universe, namely "Chicago P.D.," "Chicago Med," and "Chicago Justice," although that last one only lasted a single season. Suffice it to say, NBC is very happy to be in the "One Chicago" business, but a recent development threatens to upend the cornerstone of the franchise. 
On January 20, it came to light that Taylor Kinney, who played Lieutenant Kelly Severide on "Chicago Fire" since the first season, would be stepping away from the program. No official explanation was given for why Kinney was stepping back, only that he had to deal with "a personal matter." While we wish Kinney all the best in whatever he's going through, no doubt those behind the scenes of "Chicago Fire" are worried about how to continue in his absence. 
Many characters have come and gone from the series throughout its run, but Severide was different. He could always be counted on to be there and was often an emotional touchstone for much of the series. In Season 10, he finally tied the knot with Stella Kidd (Miranda Rae Mayo), and now that relationship is threatened to be completely upended. It's unclear what the future of "Chicago Fire" will hold, but there's one idea that could help it stay on track and maintain viewers' attention. 
Bring back Matthew Casey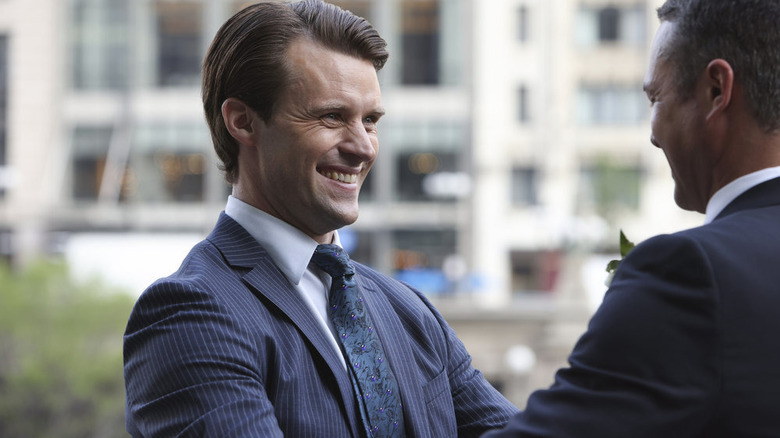 Adrian S. Burrows Sr./NBC
The reason a lot of viewers became invested in "Chicago Fire" in the first place was due to the dynamic between Kelly Severide and Matthew Casey (Jesse Spencer). The two put out dozens of literal and metaphorical fires, all while trying to find happiness in their personal lives. However, a massive blow to the series was struck when Spencer decided to leave the series in Season 10. His character was written off the show by going off to Oregon despite still being in a relationship with Sylvie Brett (Kara Killmer). The two tried to make it work long-distance in the beginning before finally breaking it off. 
The point is Casey's still out there, and with Severide leaving a massive hole in the show in his wake, now would be the perfect opportunity to bring him back. There are a couple of other characters who are still on the show who have been there from the start, like Mouch (Christian Stolte) and Joe Cruz (Joe Minoso), but Severide and Casey were consistently the heart of the show. They had the biggest plot points, and audiences connected with their characters the most. With both of them gone, it just won't feel like the same show. 
It's unclear if Taylor Kinney's absence will be temporary or permanent, but in the meantime, it would delight fans to see Casey back at the firehouse. It would make the show still feel like "Chicago Fire" and could even bring some fans back into the fold who may have stopped watching after Casey left. He's come back before, notably in the Season 10 finale when Severide married Kidd, so it's obvious Spencer is still welcomed back. It's just a matter of having him return in a longer capacity.
Matthew Casey's return brings inherent drama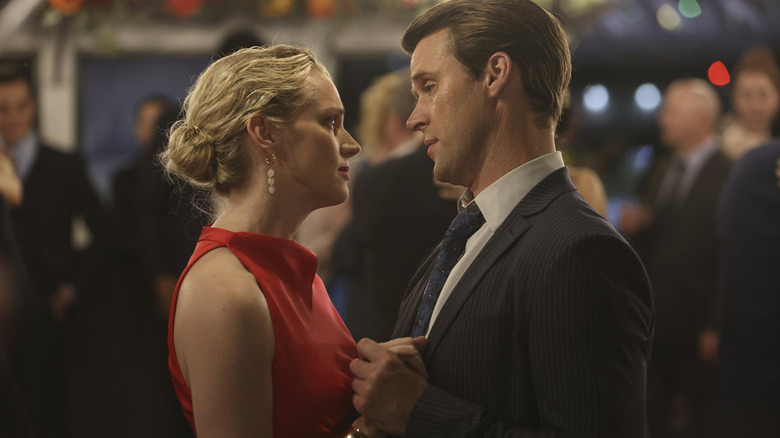 Adrian S. Burrows Sr./NBC
With Severide out of the picture, it's a prime time for Matthew Casey to return, and if he were to come back to Chicago, there would be ample drama awaiting him. Season 11 has seen Casey's ex Sylvie Brett try to move on. She's gone on some dates, and it seems like romance could be in her future. However, it's clear she still holds a torch for Casey, as "Chicago Fire" showrunner Andrea Newman told TVLine, "A long time is subjective, I guess, but she's in love with Casey. There's no doubt. You can't just shut that off. So that's [going] to be something she's struggling with as she tries to move forward."
You can see the drama from a mile away. Sylvie's finally starting to move on from Casey when he comes back to town and says he's going to stick around for a while. Where do Sylvie's allegiances lay? Would she stay with her new beau, or would she return to Casey's warm embrace? With that kind of love triangle going on, plenty of people would be asking, "Severide who?"
It's not easy for a TV show to lose a lead actor, let alone two. And as history has proven time and time again, shows losing their leads tend to be on their last legs, as evidenced by "That '70s Show," "One Tree Hill," and "Once Upon a Time," to name a few. We may be losing Severide, but Casey's return could signal to fans that "Chicago Fire" still has some longevity left. Otherwise, the "One Chicago" franchise may lose one of its installments.