A Star Is Born In The Trailer For Daisy Jones & The Six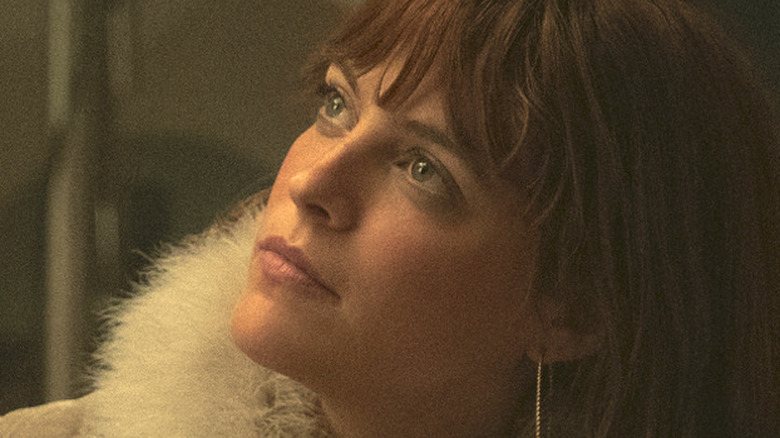 Amazon Prime Video
For those with nostalgia for music in the 1970s, look no further than "Daisy Jones & The Six," which is set to chronicle the journey of a fictional but true-to-life rock band that disbanded just when they were at the height of stardom.
The 10-episode miniseries, which has Reese Witherspoon as an executive producer, stars Riley Keough ("The Good Doctor," "Mad Max: Fury Road") as the titular Daisy Jones, Camila Morrone ("Death Wish," "Never Goin' Back") as Camila Dunne, and Sam Claflin ("The Hunger Games: Catching Fire," "Pirates of the Caribbean: On Stranger Tides") as Billy Dunne, among others.
Adapted from the 2019 book of the same name by author Taylor Jenkins Reid, "Daisy Jones & The Six" has had a troubled production, with filming set to commence in 2020, one week after the COVID-19 pandemic hit, delaying filming by over a year until September 2021 and continuing until May 2022. Despite its troubles, the limited series is finally about ready to release, and with the build-up to its premiere in March comes its first full trailer.
Daisy Jones & The Six's first trailer shows a '70s band going through turmoil
In the trailer for "Daisy Jones & The Six," we see a series of quick shots, starting with happy scenes of groovy music by the titular band and eventually progressing into shots of more sinister scenes, including a crying woman holding a baby, one man punching another, and a man running toward a woman lying on the floor of a shower.
Since the story isn't based on any one particular band, we can't look at history to see what these scenes mean, although if you really want to know what happens before the series' release, you could always read the book version.
The series also appears to at least partially be filmed like a documentary, with the beginning of the trailer showing Daisy saying, "Look, I know I said I would tell you everything, but how much of everything do you really want to know?" All of it, Daisy. All of it!
"Daisy Jones & The Six" is set to premiere on Amazon Prime Video on March 3.