Superman & Lois Finds Its New Lex Luthor In The Walking Dead's Michael Cudlitz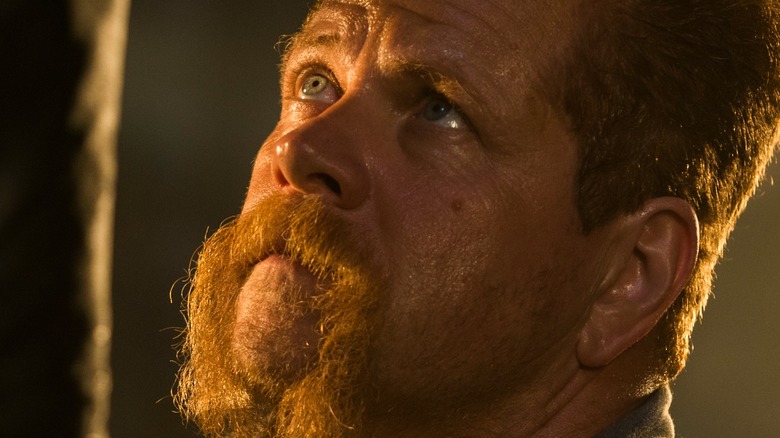 Gene Page/AMC
"Superman & Lois" fans will find a different-looking cast when the series returns for its third season later this year. Not only is Jonathan Kent's Jordan Eslass being recast by Michael Bishop, but we're also getting a new version of an iconic villain in the form of Lex Luthor, played by Michael Cudlitz.
Cudlitz is perhaps best known for his role on "The Walking Dead" as Abraham Ford, where he played the character from 2014 to 2018 on the massively popular zombie show. The actor has had an extensive career outside that series as well, however, playing other characters such as Paul in "Clarice," Bob Destepello in "Grosse Point Blank," Sergeant Denver "Bull" Randleman in "Band of Brothers," and more. Now, the actor is ready to play the iconic nemesis to Superman (Tyler Hoechlin) in the upcoming third season of "Superman & Lois."
Here's what we know about Cudlitz's upcoming role as the billionaire villain in "Superman & Lois" Season 3.
Michael Cudlitz will be playing a Lex Luthor looking for revenge
Bettina Strauss/The CW
As we now know, although this will be the first time we get to see Lex Luthor within the universe of "Superman & Lois," it won't be the first time this Superman is fighting him. As recently announced, the two characters evidently have a history that is coming back to bite the Man of Steel.
Lex Luthor is "known to the world as the visionary billionaire behind LexCorp, but secretly, the criminal underworld knows who Lex truly is: a brutal psychopath who terrorizes anyone he crosses paths with," reads the official character description, as reported by Deadline. "When Lex debuts this season, it's been years since he dropped out of the public eye and he's re-emerging hellbent on correcting a personal injustice by enacting revenge on the two people he feels have wronged him — Superman (played by Tyler Hoechlin) and Lois Lane (Elizabeth Tulloch)."
The third season of "Superman & Lois" isn't only focusing on Lex Luthor, though. As also reported by Deadline, the season will also see Superman, also known as Clark Kent, work with Lois at the Smallville Gazette, where Lois discovers a deadly secret through her undercover work at the newspaper. Meanwhile, the couple's children are exploring their own identities, as Jordan Kent (Alex Garfin) finds out what it means to be a superhero and Jonathan looks for life outside of sports.
"Superman & Lois" Season 3 premieres on The CW on March 14.