Reddit Wants To Know How Many Old Friends Chicago PD's Ruzek Actually Has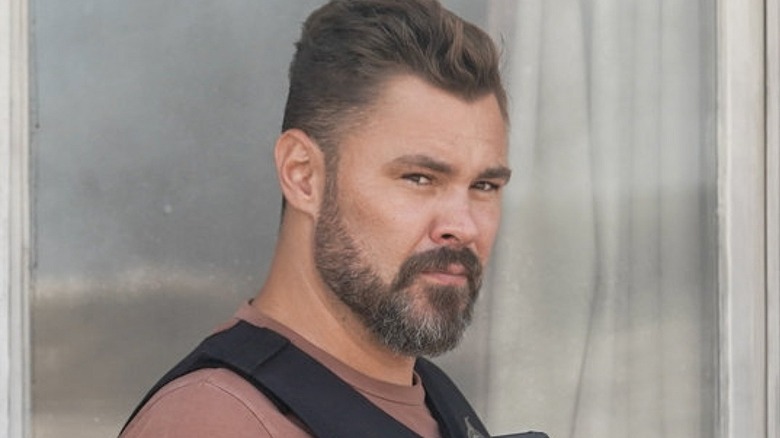 Lori Allen/NBC
When it comes to forming friendships, "Chicago P.D." regular Adam Ruzek (Patrick John Flueger) has had more than enough time to add buddies to his life list on this long-running NBC hit series. First suiting up for duty as part of the 21st District's elite Intel Unit on the show's premiere episode in 2014, Ruzek has hit the mean streets of Chi-Town to bust bad guys in every season since. As such, he's gotten close to colleagues like his former partner Al Olinsky (Elias Koteas), ex-detective Jay Halstead (Jesse Lee Soffer) and to a lesser degree, I.U. chief Hank Voight (Jason Beghe), among others.
Plus, as any card-carrying Chi-Hard can tell you, Flueger's Officer Ruzek has also had opportunities to make new chums on 12 episodes of "Chicago P.D." sister show "Chicago Fire," as well as two visits to "Chicago Med." During his time as a player in producer Dick Wolf's One Chicago slate of shows, Ruzek has also done his part to maintain the romantic element of the franchise's storytelling formula. In this respect, he formed a very short-term hook-up with Hailey Upton (Tracy Spiridakos) and also has a long-term, multi-season relationship with I.U. officer Kim Burgess (Marina Squerciati). So, with no shortage of pals and more-than-pals to call his own on "Chicago P.D," it's understandable that some fans might wonder just how many old friends Ruzek has on the series.
A recent episode synopsis had Chicago P.D. buffs wondering about storylines with Ruzek's old pals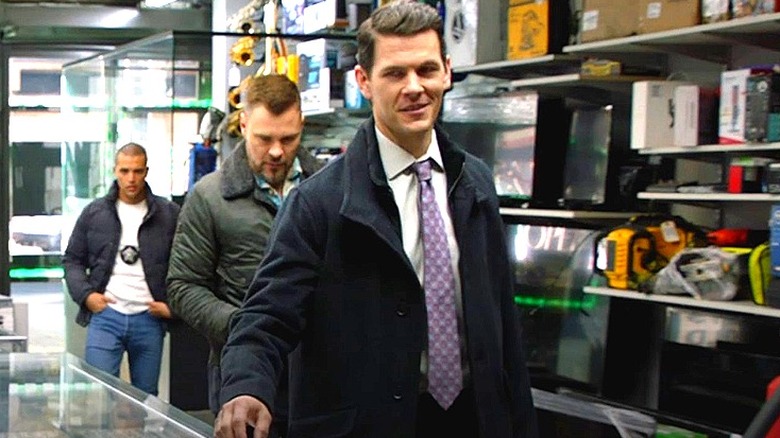 NBC
As posted by a "Chicago P.D." fan on Reddit, a summary for the Season 10 episode "This Job" notes that the I.U. team is helped out on a case by a detective named Borkowski (Tom Lipinski), one of 'Ruzek's old friends.' But turns out that Borkowski butted heads with Ruzek and Dante Torres (Benjamin Levy Aguilar) after he beat some information out of a witness, and then used threats to cover up the incident.
Apparently familiar with other instances of Ruzek and "old friends" working a case, u/CatherineG18 wrote in the above Reddit thread, "If I had a nickel for every time 'an old friend of Ruzek's' helped out the team in a case but ended up creating conflict with them, I'd have four nickels...which isn't a lot, but it is weird that it's happened four times." This prompted u/MIssPlum66 to reference Ruzek's rapid advancement from the Police Academy into the prestigious Intel Unit, saying, "And he joined intelligence from the academy. 'Old' school friend?" And, in a nod to Ruzek's own policing methods sometimes stepping over the line, another Redditor speculated, "Guessing [Borkowski] is gonna have a very black and white way of policing seeing as he's an old friend of [Ruzek's]." 
As for Ruzek's spotty record as a cop, Patrick John Flueger stuck up for his character, telling TV Line, "He does have different tactics. But he's doing the wrong thing for the right reasons, or at least, what he believes to be the right reasons."