Vanessa Ray Praises Blue Bloods Writers For Showcasing Strong Women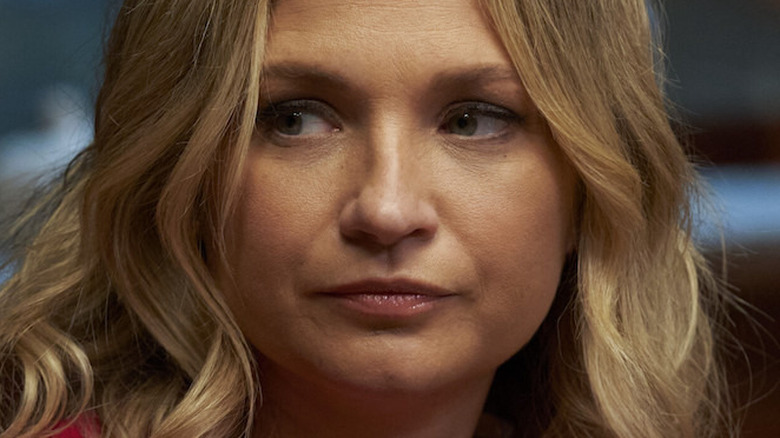 Patrick Harbron/CBS
New York City assistant district attorney Erin Reagan (Bridget Moynahan) is the only woman among her direct family members who all serve in law enforcement on the popular CBS procedural "Blue Bloods." Fortunately, she has Jamie's wife Edit "Eddie" Janko (Vanessa Ray) to bring a bit more feminine energy to the "Blue Bloods" family dinner table, despite her masculine nickname — especially after the show cruelly and unexpectedly killed off Danny Reagan's (Donnie Wahlberg) wife Linda (Amy Carlson) in Season 8.
Ray first appeared as Eddie in the Season 4 premiere, "Unwritten Rules," back in 2013. Eddie, also a cop, is assigned to be Jamie Reagan's (Will Estes) new partner, and of course, the sparks fly. They eventually marry in the Season 9 finale, "Something Blue," and though relationships among officers aren't exactly condoned (though not exactly forbidden either), Jamie and Eddie find a way to navigate their personal and professional lives; for one, Jamie's promotion allows them to remain working at the same precinct. But that doesn't mean Eddie is just sitting around, as she was just recently shown practicing for her sergeant exam. In fact, Ray sings the praises of the show's writers for giving the women characters a lot to do.
Vanessa Ray appreciates being allowed to show Eddie's gut instinct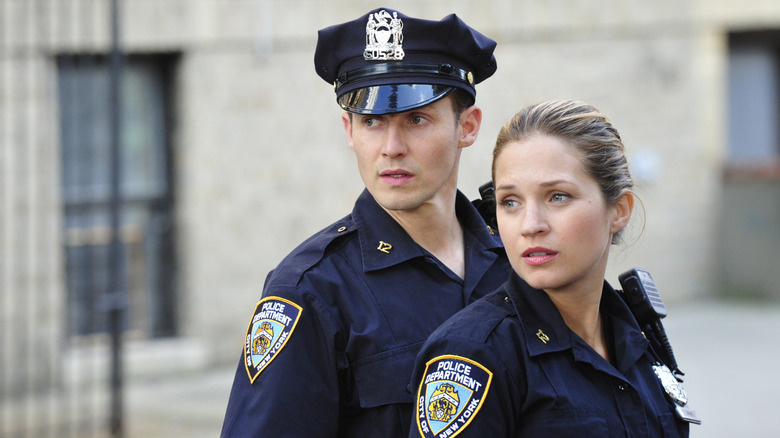 John P. Filo/CBS
Vanessa Ray really appreciates how the writers approach the women characters on "Blue Bloods." "I love that our show shows real issues of what it's like to be a woman walking down the street every day," she told Nerds of Color, explaining that violence doesn't discriminate, no matter what kind of person you are. "Our writers and directors don't shy away from how that plays out both physically and mentally," she said, referring especially to a Season 11 episode featuring detective Abigail Baker (Abigail Hawk). Ray hopes audiences notice how "Eddie showcases that gut instinct that women have. The deep knowing that forces us into action. She moves through fear rather than running away from it," Ray added, imploring viewers to "#BeAnEddie."
Ray's co-star Bridget Moynahan, who plays Erin Reagan and who Ray goes to for advice frequently, per PopCulture, also feels the same about the writers. In an interview with Glamour, Moynahan credited the more complex storylines for keeping her fulfilled during her long tenure on the show. She also appreciated that she didn't need a love story to keep Erin fulfilled. "The producers would bring some characters in every once in a while to play that romantic interest, and to me it always felt so forced. I didn't see the need for it," she said, explaining the fact that Erin is a divorced single parent was enough. "I felt like there's some strength and relatability in that for a lot of people."