Shameless Star Christian Isaiah's Acting Career All Started With A Contest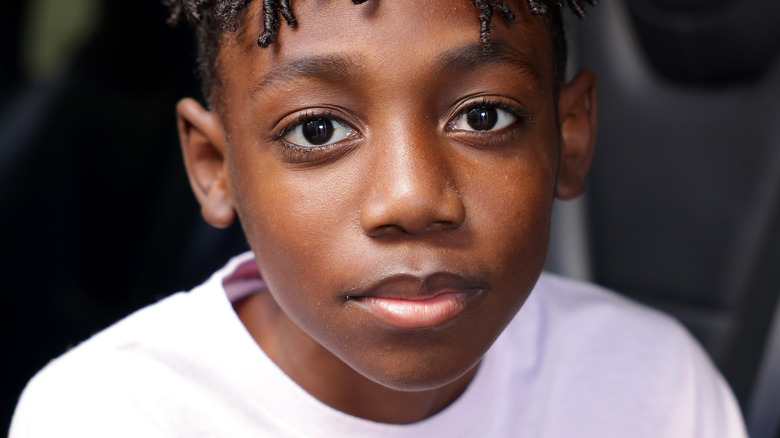 Tiffany Rose/Getty Images
For 11 seasons, Showtime's "Shameless" depicted the dysfunctional American family, the Gallaghers. They were spearheaded by patriarch Frank (William H. Macy), whose drug use and alcoholism often negatively impacted the people he was supposed to care for. As a result, Frank's kids typically had to fend for themselves and figure out how to make it in this crazy world despite growing up in abject poverty. From jumping around different jobs to trying to go to school, the Gallaghers did everything they could think of to escape their precarious circumstances.
While we see what most of the Gallagher children get up to to live better lives, the one whose future remains mainly up in the air is the youngest of the bunch — Liam (Christian Isaiah). When the show starts, Liam is just a baby, and for a good portion of the series, it's up to the other Gallagher kids to take care of him since Frank isn't around. 
But toward the later seasons, Liam proves himself to be among the most emotionally stable of the Gallagher kids. He's clearly intelligent, and there's a good chance he'll be able to break the cycle of destruction his siblings often found themselves in. And Isaiah, the actor who plays Liam, brings exceptional depth to the character. It's impressive, especially seeing how he got into acting. 
Christian Isaiah racked up callbacks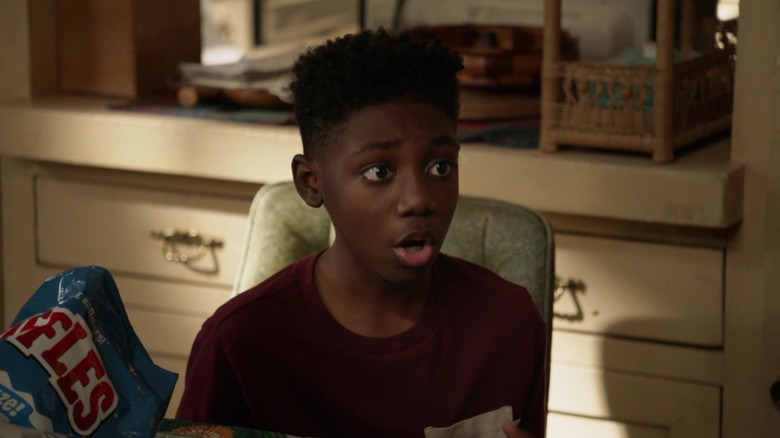 Showtime
Many different actors have played Liam Gallagher over the years. However, Christian Isaiah played him during the final few seasons when he started coming into his own. Despite still being a teenager, he's accumulated numerous credits to his name during his time as a child actor. In addition to appearing in dozens of episodes of "Shameless," Isaiah can also be found in "21 Bridges" and "All American: Homecoming." But his path to becoming an actor all started with a contest.
Despite growing up in Virginia, Isaiah soon realized he had a knack for acting. As he told Young Entertainment Magazine, "When I lived in Virginia, I entered a contest, and after a few weeks of lessons, the group was invited to LA to a convention. After a week of auditions, I received 25 callbacks, the most in my group. My mom was about to retire from the Navy, so when she retired, we decided to move here to give acting a try." From there, it didn't take long for Isaiah to begin getting work in short films and brief appearances on TV shows. In fact, before "Shameless," he showed up in four episodes of the FX series "Married."
Suffice it to say, getting cast as Liam starting in Season 8 of "Shameless" took Isaiah's career to the next level, and he enjoyed being part of such a reputable series. And even though he came into the cast later in its run, the main actors welcomed him with open arms.