Liza Weil Praises Gilmore Girls' Creators For Including Paris' Backstory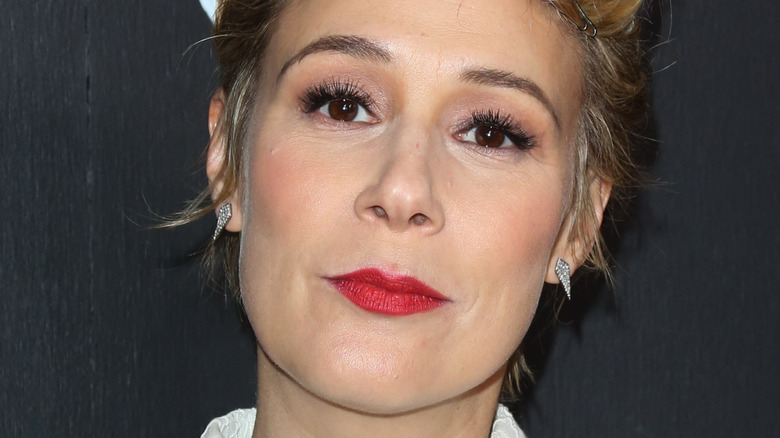 Paul Archuleta/Getty Images
"Gilmore Girls," which was created by Amy Sherman-Palladino and ran from 2000 to 2007, focuses on the mother-daughter relationship between Lorelai (Lauren Graham) and Rory Gilmore (Alexis Bledel), which is one of best friends as well as that of a parent-child. While the story centers on Lorelai and Rory, "Gilmore Girls" — and its small-town setting of Stars Hollow (which had some real-life inspiration behind it) — is also full of memorable supporting characters. There's Lorelai's parents, Emily (Kelly Bishop) and Richard Gilmore (Edward Herrmann), with whom Lorelai has a contentious relationship. There's Rory's best friend, Lane Kim (Keiko Agena), who feels the need to hide her passion for music from her strict mother, Mrs. Kim (Emily Kuroda). Then there's Luke Danes (Scott Patterson), the local diner owner and Lorelai's love interest.
Outside of Stars Hollow, there's Paris Gellar, played by Liza Weil, a wealthy and ultra-smart classmate of Rory's at the prestigious private school, Chilton. When we first meet Paris, she comes across as arrogant and standoffish, instantly making Rory a rival. However, over time, Paris and Rory become good friends, even staying friends throughout college (they both go to Yale and are even roommates).
The eventual friendship between Rory and Paris was made possible because we eventually got to see more layers to Paris, including finding out about her home life. For example, Paris' parents are often away or too busy to spend time with their daughter, so Paris spent most of her time at home with her nanny. This is something that Weil is grateful to the "Gilmore Girls" writers for.
Weil was able to identify more with Paris because of her backstory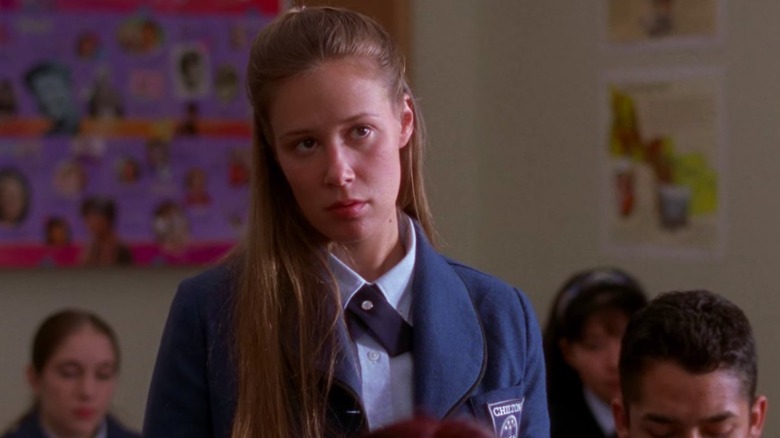 The WB/Netflix
In an interview with Nylon, Liza Weil, who was starring in the ABC drama "How to Get Away with Murder" at the time, reflected on her career — including the role of Paris Gellar on "Gilmore Girls," which is arguably one of her most well-known. Weil explained that she didn't have much in common with Paris but could identify with her more once we learned more about her backstory. The actress credited creator Amy Sherman-Palladino and Palladino's husband Daniel, who was also heavily involved in the series as a writer and executive producer, for giving Paris a thoughtful backstory about Paris' upbringing.
Weil then noted that she loved how Paris was unapologetic but acknowledged her weaknesses. The actress said, "I think she did have insecurities; I think that was a huge motivation for a lot of her behaviors. She knew what she wanted, and she went after it."
Weil also noted that she was able to learn from Paris while playing her for seven seasons. She concluded, "As a sort of young girl playing her and figuring out how to navigate the world, it was a really strong influence for me to be reminded of those things."
Weil has also spoken about having trouble tapping into the mean girl character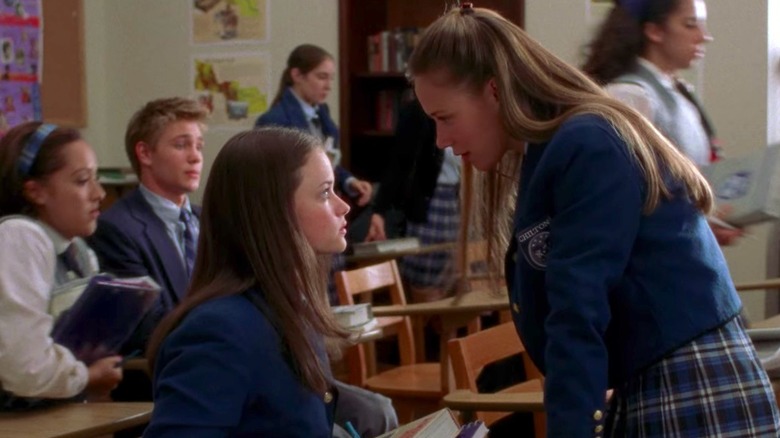 The WB/Netflix
In November of 2016, Liza Weil spoke with Cosmopolitan for an interview ahead of the premiere of the "Gilmore Girls" Netflix revival, titled "Gilmore Girls: A Year in the Life." Weil returned for two of the four episodes of the revival. During the discussion, Weil opened up about her complicated feelings toward Paris while portraying her, especially in the early seasons.
Weil said, "In Season [1], it was hard. I do remember feeling like, 'Oh gosh, what is the value of portraying a mean girl on television?' I'm not sure if it was helping anybody. It didn't feel good to do it." However, that changed once Paris's backstory began to unveil itself — and once again, she gave credit to the writers for how they portrayed a complicated character. Weil then noted that she views Paris differently now, all these years later. Weil said, "As I've gotten older — and I don't know if it's just aging and sort of having a better understanding of human pathology, psychological reasons for behavior — but it is easier for me to identify with what makes her tick, the older that I get. I certainly think I have aspects of Paris in me."
As for what those traits are that Weil and Paris have in common, Weil explained, "I think I can get a little passionate about things that I believe in, and maybe that can be a little intense for people. And I think a lot of that stuff comes out of the need of wanting to belong and being insecure and uncomfortable. Like all of us, she figured out who she was and became less apologetic about it."