Eddie Murphy Teases Details Of His Upcoming Documentary The Last Stand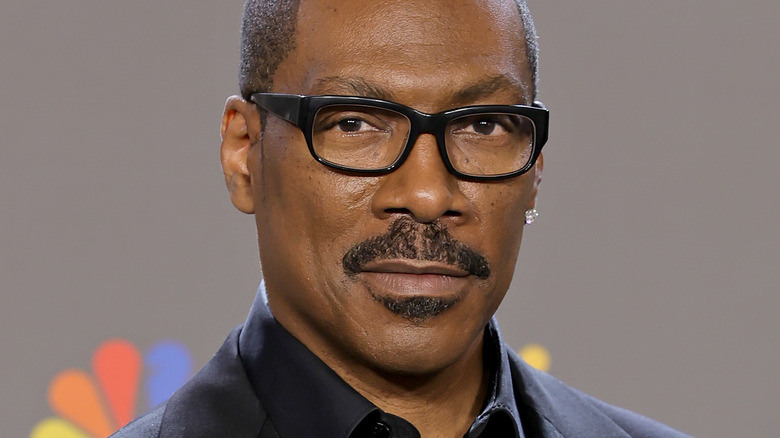 Amy Sussman/Getty Images
In recent years, viewers have heard little from Eddie Murphy, after the comic starred in a series of poorly-performing films and even dropped out of hosting the Oscars in 2011. Ultimately, stemming from these and other reasons, the past decade or so of Murphy's career has been considerably quieter than the era that made him a star.
Of course, Murphy was once among the foremost comedic performers of his time, to the extent that it's possible to list at least 24 times Murphy proved his comedic genius from throughout his extensive career. Among these are hit films like "Beverly Hills Cop" and "Coming to America," as well as multiple stand-up bits like a famous riff on "Rocky." Murphy even landed on "SNL" thanks to a mistake that necessitated a few extra minutes be filled, leading the show's producers to grant him this time to perform a monologue, kicking off a fruitful relationship between Murphy and the storied sketch show.
Moments like these will seemingly serve as the impetus for "The Last Stand," a documentary about Murphy's life in the works from Angus Wall, an Oscar-winning editor now directing. While the project was first announced in 2021 and still has yet to receive a public release date, Murphy recently shared some insight into just what inspired him to take part in "The Last Stand" during a press tour for "You People," his latest Netflix original feature.
Eddie Murphy had to come around to the idea of being a documentary subject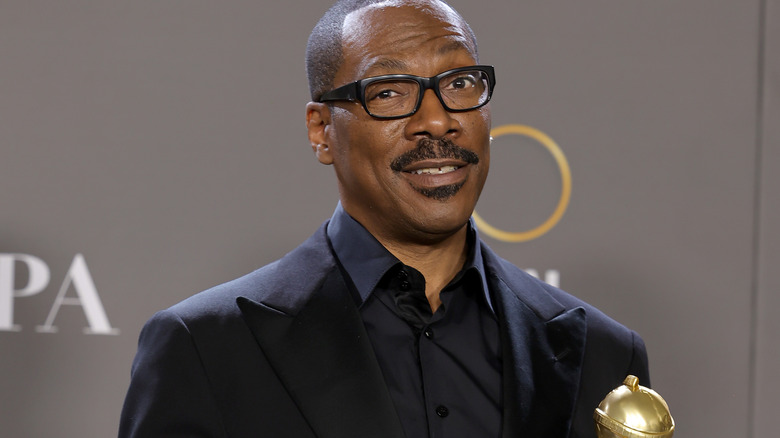 Amy Sussman/Getty Images
In an interview with Collider, acclaimed comic actor Eddie Murphy revealed that he was initially hesitant to agree to become the subject of "The Last Stand," a documentary about his life that's currently in production. Murphy eventually came around to the idea after deciding that his life story was, in fact, suitably interesting enough for film.
"I've had a unique career," Murphy said. "So I was like, 'Everybody does documentaries now.' I've been doing it long enough, and there's enough stuff that there's an interesting story there, how it all happened, and it's all documented."
Murphy also recounted how, alongside Angus Wall as well as producers John Fox and John Davis, he decided that winning his Cecil B. DeMille lifetime achievement award at the 2023 Golden Globes will serve as the documentary's end point, meaning that the project will likely span the entirety of his career up until then. "We had probably ended, maybe, three or four months ago, then was like, 'Hey, I'm going to get this Cecil B. DeMille Award. That's a good way to end it.' So the end will be that, winning that, getting that award," Murphy said.
Since its announcement (via Collider), these are just about the only concrete details available about "The Last Stand," so those interested in this unprecedented insight into Murphy's life will simply have to wait for more information about its release to surface.