A Mistake In Clock Management Led To Eddie Murphy's Big Break On Saturday Night Live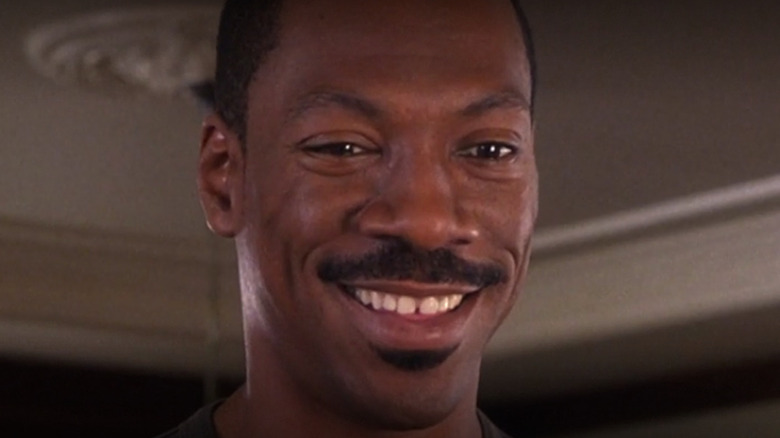 Columbia Pictures
We may receive a commission on purchases made from links.
Many comic actors have gotten their big breaks on "Saturday Night Live" over the years. Comedians who started out on "Saturday Night Live" include Tina Fey ("30 Rock"), Will Ferrell ("Anchorman"), Adam Sandler ("50 First Dates"), and Mike Myers ("Austin Powers"). The show has aired since 1975, and is known for recruiting the best and brightest young comics, so it's no surprise that so many famous actors started out there. However, appearing on "Saturday Night Live" is not a guarantee of future fame, and there are plenty of SNL stars who never got their big break.
Eddie Murphy is a comedic genius known for his performances in live-action films like "Dr. Doolittle" and "Daddy Day Care," as well as his voice acting in animated films such as "Shrek" and "Mulan." Like many comic actors, Murphy got his big break on "Saturday Night Live," where he was given a role at the age of 19. The fact that Murphy was on SNL is not surprising. What's surprising is the reason why Murphy got his big break when he did: It was all because of a simple, random error in clock management.
How Eddie Murphy got his big break on SNL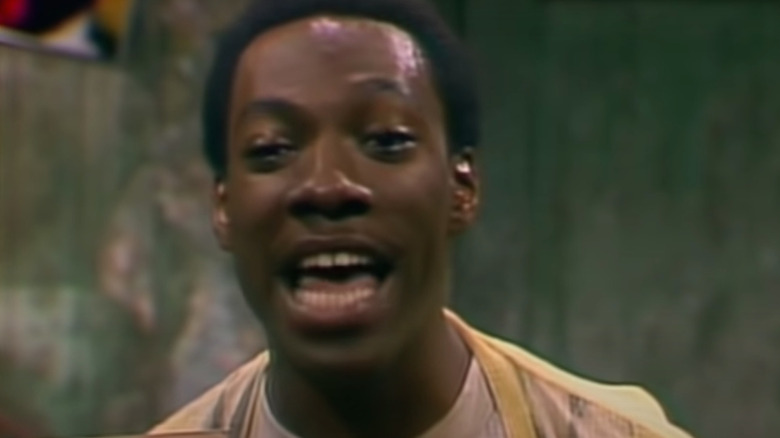 NBC/YouTube
According to the book "Live from New York: An Uncensored History of Saturday Night Live," during the live filming of the January 10, 1981 episode of the show, the crew realized that the program was running five minutes shorter than intended. Producer Jean Doumanian began scrambling for last-minute solutions on how to fill five additional minutes. Eddie Murphy had recently started on the show as a featured player (not a full-time cast member). However, writer Neil Levy thought of the monologue Murphy had done for his audition. When Levy asked Murphy, "his face lit up like he'd been waiting for this moment his whole life." 
Murphy got onstage and performed the monologue, which, unlike most monologues, involved him playing several different characters starting a fight with each other. Of course, Murphy would later become known for this type of acting, where comic value is built by his ability to embody multiple contrasting characters within the same scene (as in "The Nutty Professor"). After this first monologue, "Saturday Night Live" fans already loved Murphy. His performance went over so well that he was promoted from featured player to full cast member a few weeks later. On SNL, Murphy then began to portray characters based on real people like James Brown and Stevie Wonder, as well as made-up characters such as Mr. Robinson (a spinoff of "Mr. Rogers"). He also continued to perform his own stand-up comedy, and went on to star in various feature films.