John Krasinski Reunites With A Quiet Place Team For Sci-Fi Thriller Life On Mars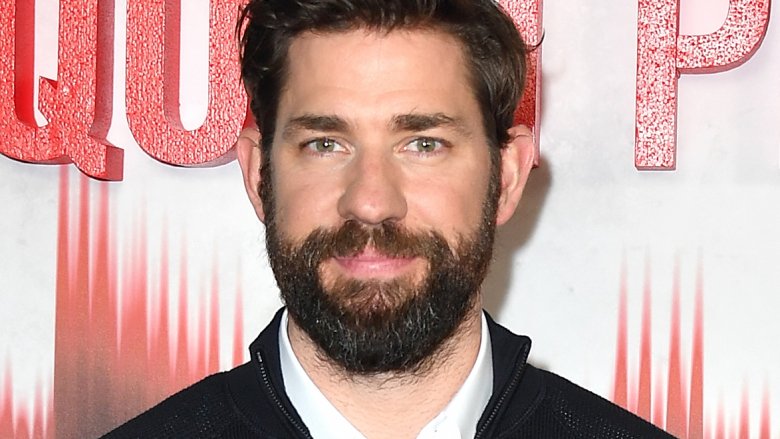 Getty Images
The minds behind A Quiet Place will continue making noise. 
As detailed by The Hollywood Reporter, A Quiet Place director and star John Krasinski is reteaming with the film's producers — Michael Bay, Brad Fuller, and Andrew Form — to develop a sci-fi thriller film entitled Life on Mars. Paramount Pictures, the studio that distributed A Quiet Place, is in talks to snag Life on Mars. 
The project doesn't yet have a screenwriter attached and, likely to the dismay of many, Krasinski isn't expected to star — at least not at this point in time. Krasinski will, however, serve as a producer of Life on Mars, working alongside Allyson Seeger of his Sunday Night Productions banner.
Adapted from Cecil Castellucci's short story We Have Always Lived on Mars, Life on Mars will focus on a woman who is among a "handful of descendants of a Martian colony long-abandoned by Earth following a cataclysm." When the woman suddenly discovers that she can breathe the air on Mars, her entire understanding of reality is flipped upside-down, shocking her and her fellow colonists.
Insiders state that Krasinski found Castellucci's story and brought the idea of adapting it to Platinum Dunes, the production company founded by Bay, Fuller, and Form. 
Additional details about Life on Mars are scarce for now, but be sure to check back in with Looper for more updates. Until then, see Krasinski and his real-life wife Emily Blunt in A Quiet Place in theaters now.