Grey's Anatomy Writer Krista Vernoff Comments On The Powerful Impact The Show Has On Women In Medicine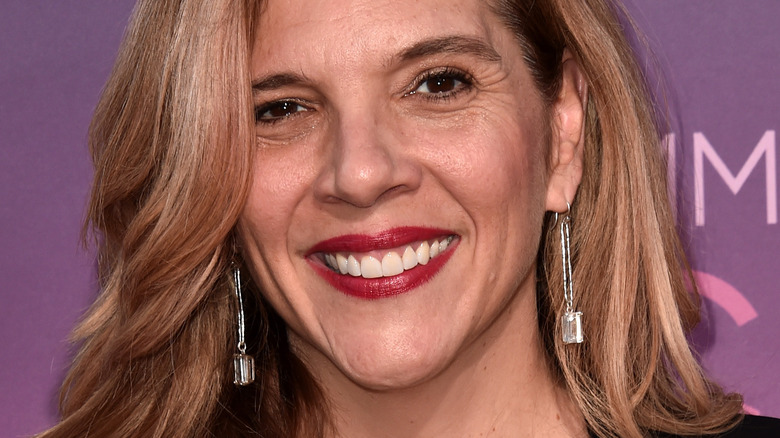 Alberto E. Rodriguez/Getty Images
"Grey's Anatomy" is a powerhouse in the TV industry. With a lengthy timeline spanning over 400 episodes, the medical drama has become a staple of network TV, giving ABC a seemingly ever-lasting revenue stream.
As with any show of that caliber, "Grey's Anatomy" boats a wildly impressive cast, with each character getting their time in the spotlight. However, where it sets itself apart from other long-running shows is its portrayal of women in the medical field. Showrunner and writer Krista Vernoff continued that trend after taking over responsibilities from series creator Shonda Rimes. Of course, Meredith Grey (Ellen Pompeo) has been on the show since the beginning, although the actress never imagined her time on the show would last that long. "Grey's" fans also enjoyed Cristina Yang's (Sandra Oh) time on the show, with many crediting her as the best character during her 10-season run. Miranda Bailey (Chandra Wilson) is one of the few who have been around as long as Meredith, with her longevity on the series further developing her character.
Meredith, Cristina, and Miranda are just a few empowering female characters featured in "Grey's Anatomy," as the show has amassed an impressively long list over its nearly 20-year run. Vernoff, as she should, has found pride in inspiring female "Grey's" fans, many of which have joined the medical field because of the show.
Vernoff loves Grey's Anatomy's legacy of empowering women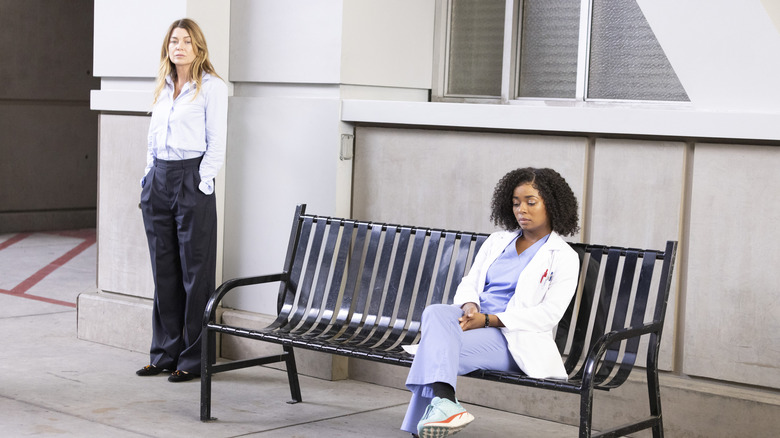 ABC/Liliane Lathan
During an interview with Variety, the women of "Grey's Anatomy" sat down to discuss their favorite episodes of the series. When asked what they think the show's legacy will be, showrunner and writer Krista Vernoff brought attention to the immeasurable mark "Grey's Anatomy" has had on women worldwide.
"I gotta say 'Grey's Anatomy' has inspired a vast number of women to go to medical school, and it has saved a lot of lives," she said. "The medicine and the accuracy with which we portray it and the medical team behind the scenes. We get a lot of letters of, you know, 'This episode of Grey's I watched I remembered, and I saved my baby's life when she was choking.'" Vernoff added that the series gets a lot of fan letters overall, but she is most touched by how "Grey's Anatomy" has inspired women — including Black women specifically inspired by Miranda Bailey — to enter medical school.
Chandra Wilson echoed Vernoff's response, saying she's had numerous women tell her that her character inspired them to be more than a nurse, with many striving to be full-fledged doctors or surgeons. She credits streaming services like Netflix, which hosts every episode of "Grey's," for continuously spreading the show's messages to the younger generations that find it online. Because of that, she believes the legacy of "Grey's Anatomy" will live on past the show whenever they decide to call it quits.