Ellen Pompeo Never Envisioned Staying On Grey's Anatomy For As Long As She Did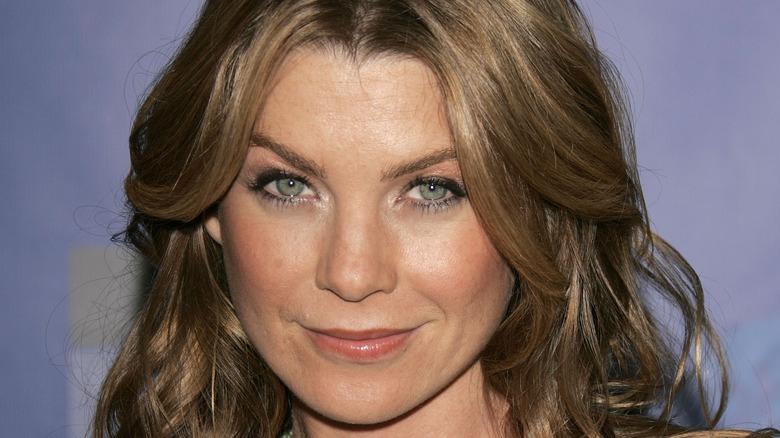 DFree/Shutterstock
You never know when a job is going to turn into a career. Most people don't set out to assistant manage a Panera Bread for their entire lives — it's just a crime of opportunity that the universe commits when you drop your guard. One day, you're young and full of dreams. The next, you wake up and you've spent the better part of 20 years starring in one of the most successful hour-long dramas in the history of broadcast television, unfailingly appearing on annual lists of the best-paid performers on TV and cementing an interminable legacy in the entertainment industry. What a waste.
That's what happened to Ellen Pompeo, anyway. Back in 2005, Pompeo picked up the gig that would come to define her professional life, playing Doctor Meredith Grey of the Grey Sloan Memorial née Seattle Grace Mercy West Hospital on "Grey's Anatomy." Who would have guessed that all these years later, she'd still be applying fake pressure to made-up wounds? Ellen Pompeo wouldn't have.
Grey's Anatomy's run snuck up on Ellen Pompeo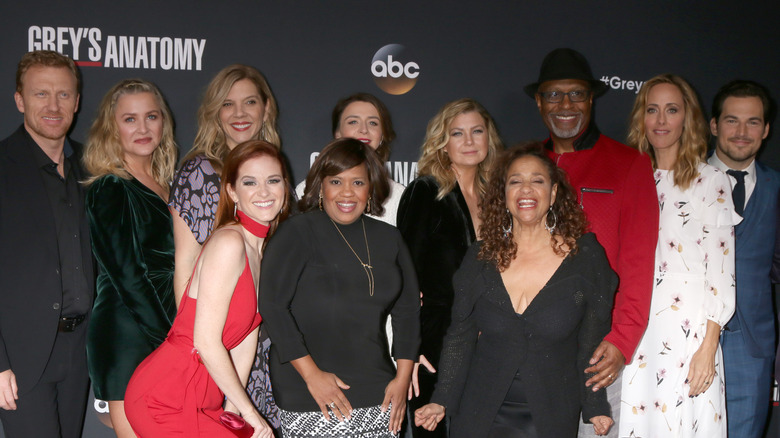 Kathy Hutchins/Shutterstock
At least that's what Ellen Pompeo said in a 2019 interview with E! Insider, where the People's Choice Award winner spoke at some length about the ways that time will up and get ya.
"I did not envision me staying on ["Grey's Anatomy"] for this long," Pompeo relayed, going on to point out that "Also, I didn't envision the audience would stay with us for that long. I didn't ever think the show would survive certain people leaving, so that's a surprise." 
It's an undeniable fact that "Grey's Anatomy" spits out its series regulars like watermelon seeds, and that early high-profile exits were frequently reported as portents of the show's doom. It's fascinating to learn that the show had skeptics on the inside, especially in the form of Grey Sloan tontine champion Meredith Grey. Then again, maybe she had every right to be concerned. "Grey's Anatomy" remains, to this day, the only show in television history to blow up the coach from "Friday Night Lights" with a bazooka and then stay on the air for over a decade.