The One Tree Hill Kissing Scene That Grossed Out Bethany Joy Lenz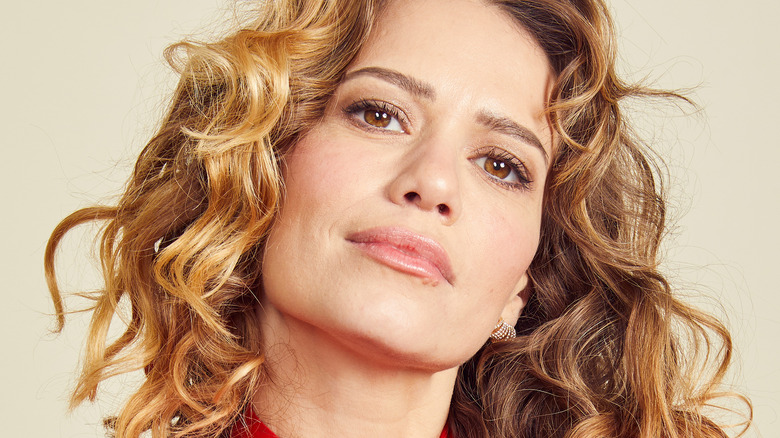 Emily Assiran/Getty Images
Onscreen kissing scenes have a tendency to be anything but romantic for the actors involved. From performers who hate kissing their costars due to a lack of real-life rapport to actors who get grossed out by kissing their co-workers due to physical or other issues, acting is a job even when it seems like it ought not to be. After all, if Vivien Leigh and Clark Gable could make their kisses seem romantic even though Leigh was allegedly repulsed by Gable's false teeth and the odor that emanated from them, any actor ought to be able to soldier through and deliver a convincing performance, right?
And so it went for Bethany Joy Lenz, who portrayed Haley James on The CW teen soap opera "One Tree Hill." It seems that one liplock on the show's set proved dismaying enough to gross out — and it was a kiss that she didn't have to deliver.
Watching her co-stars kissed proved awkward for Lenz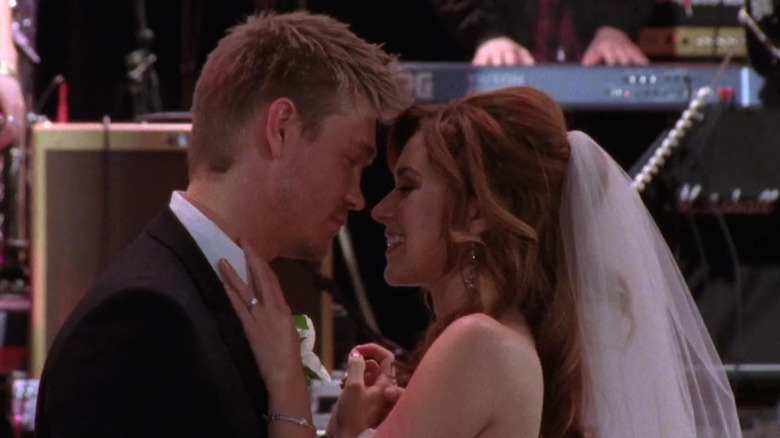 The CW
Per comments made on the January 23 edition of Drama Queens, the podcast Bethany Joy Lenz co-hosts with fellow "One Tree Hill" alums Hilarie Burton and Sophia Bush in which the three stars dish about the drama together, watching Chad Michael Murray and Burton film kissing scenes was an extremely uncomfortable experience for her.
"I had a really hard time watching Peyton [Burton's character] and Lucas [Murray's character] kiss and I don't know why! I just suddenly had the reaction of I felt like I was watching my siblings make out or my family kiss. I was like, my hands up, 'Ahh! I can't watch it!'"
Burton got a chuckle out of Lenz's discomfort, nodding toward the solid shipping community Lucas and Peyton still have years after "One Tree Hill" ended. "Kids on the internet love it. So don't say anything bad about it!"
Lenz added to Burton, "You're both very attractive people, you're hot and you're good kissers. I don't know why I suddenly had that reaction, I think I just know you guys all too well now."
Since Peyton and Lucas eventually married, the awkwardness must've lasted for quite a while for Lenz. But Burton did admit that she gave Murray a tough time while they were filming the show together in an earlier edition of the podcast, so perhaps gentle conflict created chemistry on the show's set.