Hilarie Burton Morgan Says She Gave Chad Michael Murray A Hard Time On One Tree Hill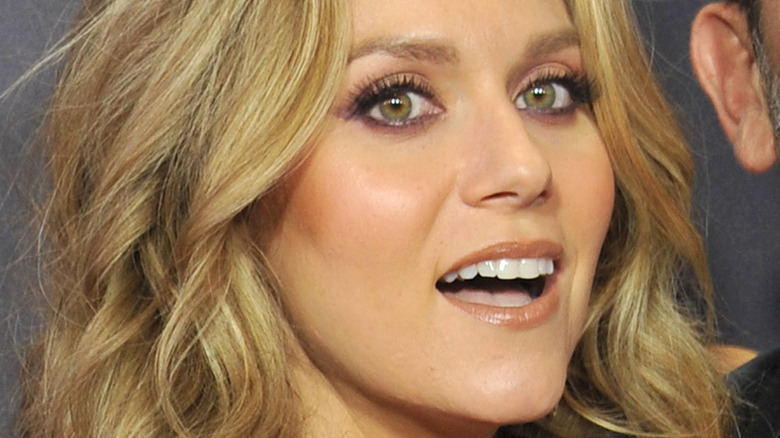 Gregg Deguire/Getty Images
For many teens growing up in the 2000s, watching "One Tree Hill" every week was a standard ritual. It was a coming-of-age drama about a group of friends who stuck together through thick and thin throughout high school. Eventually, the show reached a point where the characters had to graduate, and it followed them through college and beyond, allowing the audience to come of age right alongside them. 
While the show has been off the air for quite a while at this point, fans still look back fondly on it, as evidenced by the popularity of the podcast "Drama Queens." As has become tradition in recent years, actors of famous TV shows get together to talk about their experiences filming the series and offer behind-the-scenes details. Hosted by Hilarie Burton Morgan, Sophia Bush, and Bethany Joy Lenz, fans of "One Tree Hill" can learn a lot from listening, including how Burton Morgan used to be mean to her co-star Chad Michael Murray.
Chad Michael Murray always gave Hilarie Burton Morgan 100%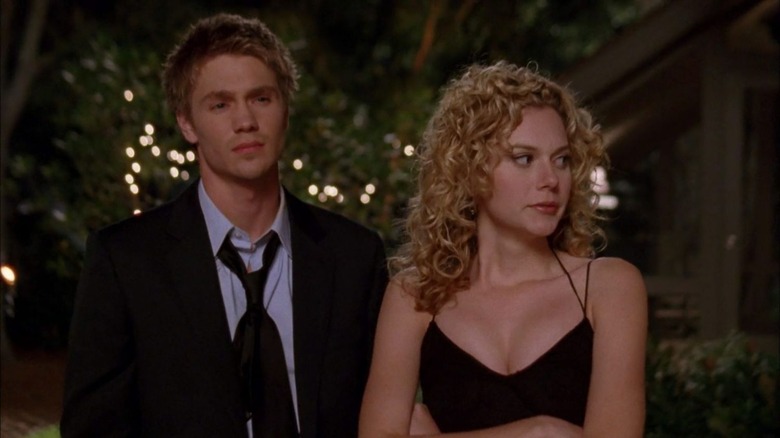 The CW
On the most recent episode of the "Drama Queens" podcast, titled "And the Award Goes To...," the hosts discuss Season 4, Episode 9 of "One Tree Hill," "Some You Give Away." They speak a lot about how they think it's one of the best episodes the show did, but Hilarie Burton Morgan mainly focused on her character's relationship with Chad Michael Murray's. She explained, "Chad and I, behind the scenes, would squabble early on in our series. Everyone knows I was mean to Chad. I was really rough on him, and I would poke the bear and be like, 'Oh, what are you gonna do about it?' because I'm an antagonistic person."
However, it was around this point in the series that the two fell into a kind of rapport where Murray didn't want to be called out by his co-star. As such, it led to more meaningful performances within the two, as Burton Morgan goes on to say, "And so our scenes together, Chad's a great scene partner for me. Like, he would cry on my coverage. He would show up and really want to make me happy. So this is the beginning of that era for my character." Working on a TV show isn't all fun and games. And "Some You Give Away" really seemed to mark a turning point for Burton Morgan and her character.
Fortunately, it sounds like giving Murray a tough time resulted in stronger performances from all involved.