Susan Sarandon Is Pumped To Play A Comic Book Villain In DC's Blue Beetle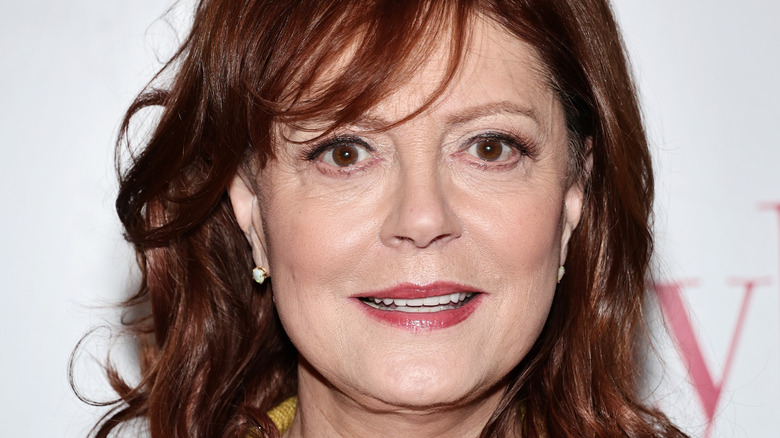 Jamie Mccarthy/Getty Images
It's a tough time to be a DC fan. Fans anxiously await news from new DC Studios heads James Gunn and Peter Safran for what the future of the DC Cinematic Universe will look like. But for now, there are four DC films coming to audiences in the coming year. These include "Shazam: Fury of the Gods," "The Flash," "Aquaman and the Lost Kingdom," and "Blue Beetle."
Out of all those superheroes, Blue Beetle is probably the least well-known, but there are ample reasons for getting excited about his big-screen debut. For starters, it marks the first Latinx superhero leading his own film under the DC banner. Susan Sarandon, who will play the film's villain, also revealed last year while speaking with Jimmy Fallon that a good chunk of the movie will feature Spanish-speaking characters with English subtitles, another important milestone in ensuring authenticity.
Sarandon took over the role of the movie's big bad from Sharon Stone, who was originally attached. And based on what she's had to say about it so far, she's had a blast. And there are plenty of reasons to get excited to see what she's come up with as the villain.
Susan Sarandon loved her outfits in Blue Beetle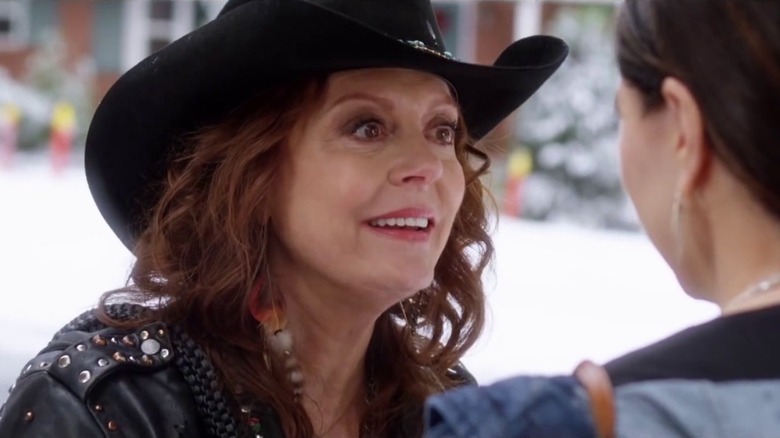 STXfilms
We know Susan Sarandon will play Victoria Kord, the antagonist of "Blue Beetle." Not much is known about her character except during that same interview with Jimmy Fallon, the actress expressed how she would come to represent the "white military-industrial complex." On top of that, the character recently made her debut in the comics for "Blue Beetle: Graduation Day #2." For the most part, she's a fresh slate for Sarandon to fill in the blanks and have a lot of fun with, as she recently expressed to Collider.
Sarandon was asked what she was most excited about for "Blue Beetle," and she responded, "My God, to be in a comic book and to be the bad guy, that was great. And I had great outfits, and I wanted to be a little bit more androgynous, but that scared them. So I'm a little bit more gentle, but that was really a fun thing too." She then went on to praise the movie's director, Angel Manuel Soto, in addition to expressing how excited she was to be part of such a diverse project. She continued, "It sounds phony, but really, I love the enormity of it. His whole family is Mexican and they're all Mexican actors, and my henchman is Native American. So it was pretty unusual. It's the first superhero movie that stars a Latino, so that's pretty special, and he's great. The kid's great."
"Cobra Kai" actor Xolo Maridueña plays the film's protagonist Jaime Reyes, who becomes the superhero known as Blue Beetle. The movie's set to be released in theaters on August 18, 2023.