Tess' Beyond Tragic Backstory That Was Cut From HBO's The Last Of Us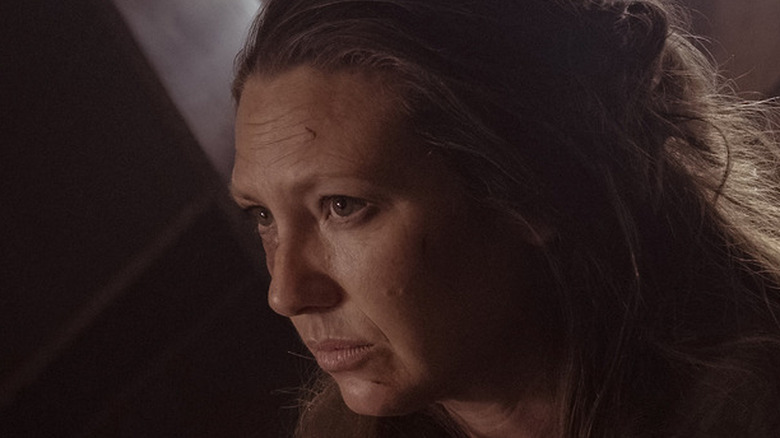 Liane Hentscher/HBO
Spoilers for "The Last of Us" Episode 2 "Infected" follow.
After debuting the first devastating episode of "The Last of Us" to a rapturous response, show creators Neil Druckmann and Craig Mazin are doubling down on tragedy.
Per Forbes, the post-apocalyptic action-drama proved to be a major success for HBO, bringing in over 10 million viewers over two days for its debut episode. With such a strong response, it's fair to say that HBO has found its next big franchise. Adapted from the PlayStation video game series of the same name, the show has already become a must-watch amongst casual viewers and non-gamers. This is far from surprising considering the game was lauded for its cinematic narrative and immersive world when it first debuted in 2013.
While there are relative high-points of joy and human connection to be expected throughout the zombie-riddled series, fans should get ready for more devastation along the way. Episode 2, "Infected," proved that Druckmann and Mazin's tragic odyssey through a once prosperous America is just getting started, with the final moments of the episode showing Tess' (Anna Torv) gruesome death. It turns out, however, that the plan was to make her passing even more tragic, with Druckmann and Mazin revealing that there's more to the character than what was initially shown.
Tess' tragic backstory makes her sacrifice even stronger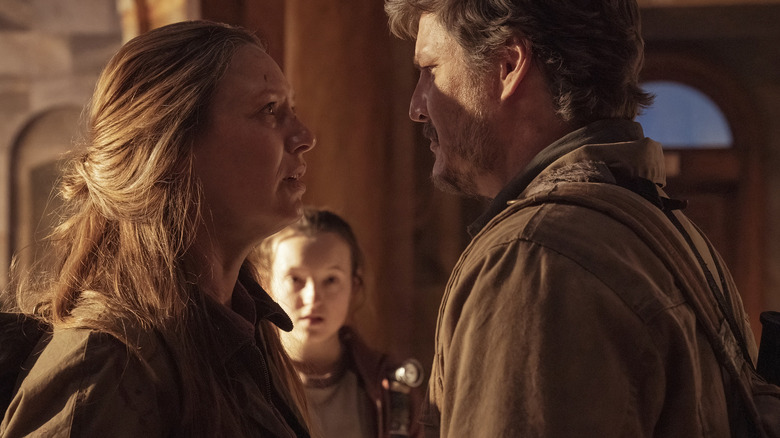 Liane Hentscher/HBO
Show creators Neil Druckmann and Craig Mazin appeared on HBO's official "The Last of Us" podcast to discuss the sophomore episode's major ending. The episode wraps with Tess (Anna Torv) sacrificing herself to allow Joel (Pedro Pascal) and Ellie (Bella Ramsey) an opportunity to escape. Those who haven't played the PlayStation 3 game may have been surprised by this decision, as Tess was marketed as a pivotal player in Joel and Ellie's journey. Audiences hoping to learn more about the smuggler may be out of luck, as Mazin revealed that Tess' intimate backstory was scrapped.
"We wrote it, but we never shot it: it was a little bit of a backstory for Tess," Mazin said. "Tess had a kid. She had a husband and she had a son, and they were infected." The co-showrunner continued by saying Torv's character had no choice but to kill her husband. However, she couldn't kill her son. "She locked him in the basement, where theoretically he's still a clicker," Mazin added.
Druckmann, who directed Episode 2 and co-helmed the original 2013 game, continued by providing insight into how the backstory would have been conveyed. "We had a cold open where the camera pushed on this door and you hear the pounding coming from this basement," the Naughty Dog exec said. "Later, Tess would tell the story of how she couldn't kill her son." Tess doesn't receive this same backstory in the original game. While it remains to be seen if this addition is canonical to the video gane, it's hard not to see why Tess and Joel connected, knowing that both of their children suffered terrible fates. Her backstory also makes her inclination to save Ellie all the more emotional.